Raikkonen blasts Hungarian GP 'disaster' for Alfa Romeo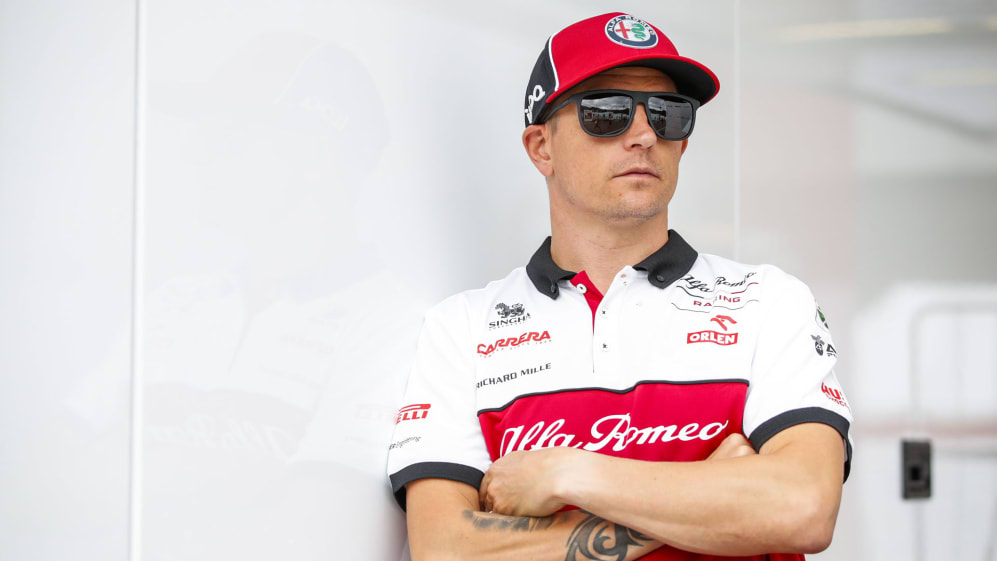 Kimi Raikkonen is a man of few words, which means that what he does say often carries more weight – and the Finn was in feisty mood after a tough weekend for his Alfa Romeo team in Hungary.
Alfa Romeo were the slowest team in qualifying as Raikkonen ended up 20th and last on the grid, one position behind his team mate Antonio Giovinazzi. The race itself was more entertaining for the Finn as he climbed up to 15th by the finish, registering a fastest lap time that was quicker than five drivers ahead of him.
"It has been a disaster but we just have to do things better," Raikkonen said. "And we have to make the car faster – as simple as that.
READ MORE: The Winners and Losers of the 2020 Hungarian Grand Prix
"It wasn't a very busy race for me. Unfortunately, starting where we did meant we had a very difficult job ahead of us: we did what we could but it wasn't enough for points. Our pace wasn't too bad, I made up a few places at the start but the penalty put me back at the bottom."
Raikkonen's penalty was a five-second one for being out of position on the grid, with his starting position meaning he was the last car to form up and therefore didn't have time to reverse back into his slot.
"The grid was a bit slippery, I went a bit too long into the box and I didn't have the time to reverse; we could have been a few more places up so it's a bit of a shame. We have a lot of work to do to improve our qualifying, but we can be positive about our performance on Sundays," he said.
F1 FANTASY: How did your team get on at the Hungarian Grand Prix? Click here to find out...
It wasn't a smooth race for Antonio Giovinazzi in the other Alfa Romeo either, as he needed to three-stop and use all three dry-weather compounds to make the finish in 17th.
"It was always going to be difficult to make up ground after qualifying, but at least we can be satisfied with the pace we had towards the end of the race," Giovinazzi said. "My start was okay but at my first stop we switched to soft tyres that turned out to be far from the best compound.
"That cost me a lot of time and by the time we switched to hards, which were a lot better, it was too late to recover many positions. The one-week break before Silverstone will be very important for us to understand a little more about what happened in the last few weeks. We must work really hard to improve our car and be in better shape for the next triple header."
READ MORE: 'I screwed everything up' – Norris blames his first proper mistake of 2020 for P13 finish
Although Alfa Romeo only have two points to show from the opening three races, Team Principal Fred Vasseur believes the potential for better results rests in their qualifying performance.
"The end result is disappointing but looking at the data it is very clear the car was more competitive than our finishing positions would suggest," Vasseur said. "We had the pace to challenge our direct rivals and some quicker cars, but starting from the back we were always going to be at a disadvantage.
"Both cars had good pace and we could have brought home a point or two with a bit more luck, but Kimi's penalty and Antonio suffering on the soft tyres meant we weren't able to make up the deficit. With a better qualifying yesterday, we would have been in the thick of the fight for points."
READ MORE: Why Hamilton's Hungarian GP win wasn't as straightforward as you might think
2020
Constructors' standings after Hungary
POSITION
POINTS

1

Mercedes

121

2

Red Bull Racing

55

3

McLaren

41

4

Racing Point

40

5

Ferrari

27

6

Renault

12

7

AlphaTauri

7

8

Alfa Romeo Racing

2

9

Haas F1 Team

1

10

Williams