Raikkonen nonplussed by beating both Ferraris in Belgium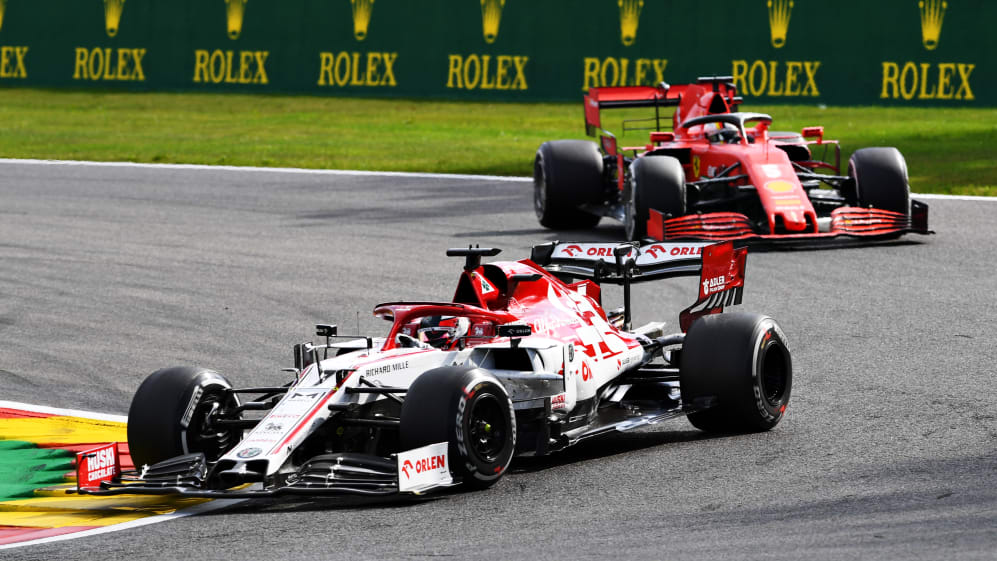 He might have beaten his former team on Sunday at Spa-Francorchamps, but Kimi Raikkonen takes no satisfaction from being the lead Ferrari-powered driver if there are no points on offer.
Ferrari struggled massively throughout the weekend in Belgium and Raikkonen was one to profit as his Alfa Romeo finished ahead of both of the works cars. After coming home 12th, Raikkonen was asked about the significance of beating both Sebastian Vettel and Charles Leclerc but says all he is interested in is his own result.
READ MORE: Carlos Sainz must be nervous about his Ferrari move after their horrific Spa pace
"No [smiles], because this is still disappointing," Raikkonen said. "OK, when you are 16th or something and far away, it's worse, but still…. I think the car was as good as it could be, just lacking the top speed to get the result we wanted.
"Other than that, the anti-stall came in at the start and I lost places, but I don't know if that made any difference for the end result. After that the car had good speed until I got stuck behind the Toro Rosso. I felt I had more speed than him in the middle part of the track but we never got to get a run on him. The car was pretty good on the middle sector, just not fast enough on the other two.
"I think the general feeling of the car didn't feel too bad, it was as good as it could be, except I was lacking a bit of top speed to get past the Toro Rosso. Then I got a flat spot behind him and it got difficult in the end, anyhow, that's what we got."
Raikkonen is also not one for making predictions, but given the struggles faced by the Ferrari-powered teams at Spa, even the Finn admits he does not have particularly high hopes for Monza next weekend.
READ MORE: The Winners and Losers of the 2020 Belgian Grand Prix
"We need to wait and see how it is there, I expect it won't be very easy, but we'll do our best whatever we have. It can be similar than here, better or worse, I don't know. We just need to go there, do our best, get the best out of the car and then we'll see what we get."
Monza is the first of three home races for Raikkonen's team mate Antonio Giovinazzi, and he will be hoping for a better result after crashing out early on in Sunday's race and bringing out the Safety Car.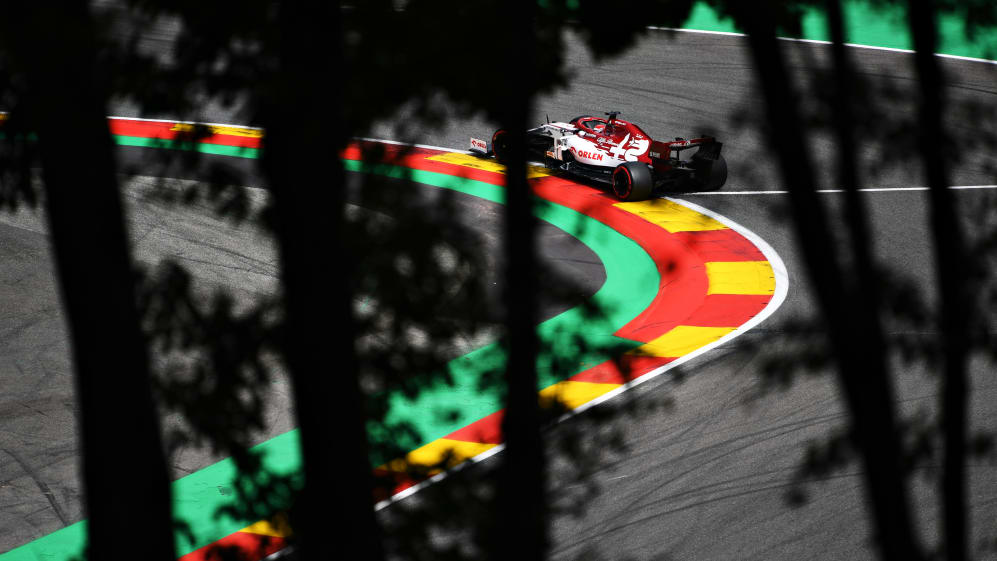 "I was pushing a lot to keep within DRS range of Sebastian [Vettel] and the car just snapped on the exit," Giovinazzi said. "I was on the limit and when you're there, sometimes mistakes can happen. I feel sorry for the team as they deserved a good result this weekend, and of course also for George [Russell] as his race was compromised as well, although I couldn't do anything about that.
"There are still some positives I can take from this race: I had another really good start, I made up a few places and I was able to be in a fight with the Ferraris, so we can build on that. Next race up is my home race in Italy, I'll need to reset and be in a better shape for next weekend."
READ MORE; 'I was pushing too much' – Giovinazzi explains second big Spa crash in two years