Raikkonen offers x-rated verdict on tyre issue that cost him chance of points at Monza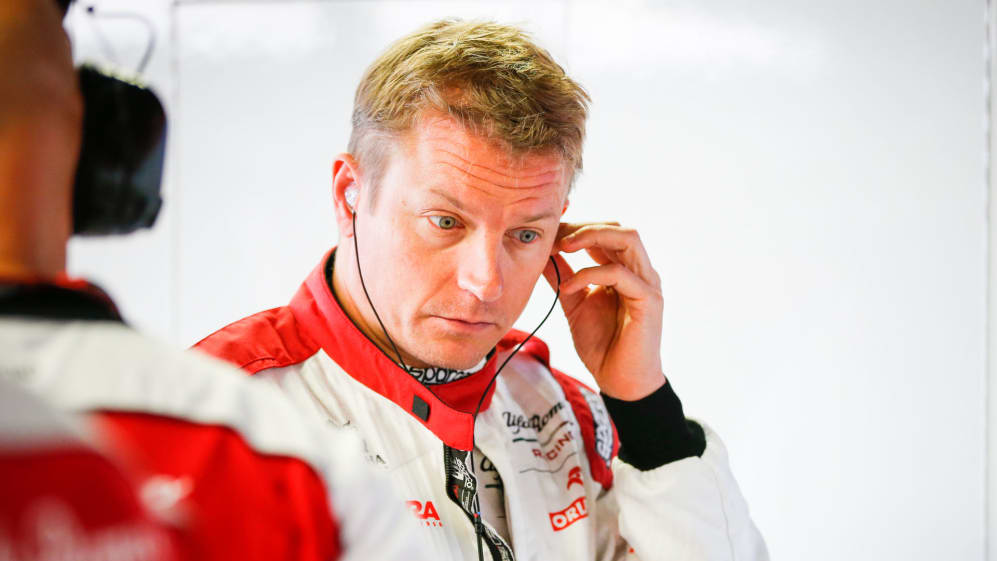 Former World Champion Kimi Raikkonen was back racing at the front of a Grand Prix again at Monza on Sunday – even if only for a short time – and the Finn had some colourful language to describe Alfa Romeo's tyre situation that ultimately saw him drop out of the points.
Raikkonen benefited from the Safety Car and red flag period to sit fourth on the grid at the race resumption, having only made his first chance of tyres during the red flag interruption.
The Ross Brawn column: Brilliant Italian GP showed why reverse grid races are worth considering again
The problem Alfa Romeo faced was that Raikkonen had one new set of softs or one new set of hards to fit after starting on mediums, and the team opted for the softer compound to aid his launch off the line and fight in the opening laps.
Despite the opening stint seeing all drivers on the softs run for at least 20 laps, even on lower fuel Raikkonen struggled to make his tyres last after his early thrilling battles and faded to 13th at the finish.
"I wouldn't say that we are right up there when we finish P13," Raikkonen said. "I think the car was okay in the first part of the race. And also after the pit stop. But then the problem was we had no new tyres apart from the soft, so we were f***** at that point.
"I think we could've done a good race if we'd had some other tyres than the soft left… I don't know what positives you can take from that result."
READ MORE: The Winners and Losers of the 2020 Italian Grand Prix
Although Raikkonen was typically blunt with his assessment of the result, team principal Frederic Vasseur was a little more reflective, after a race that saw both Alfa Romeo cars restarting after the red flag in the top five.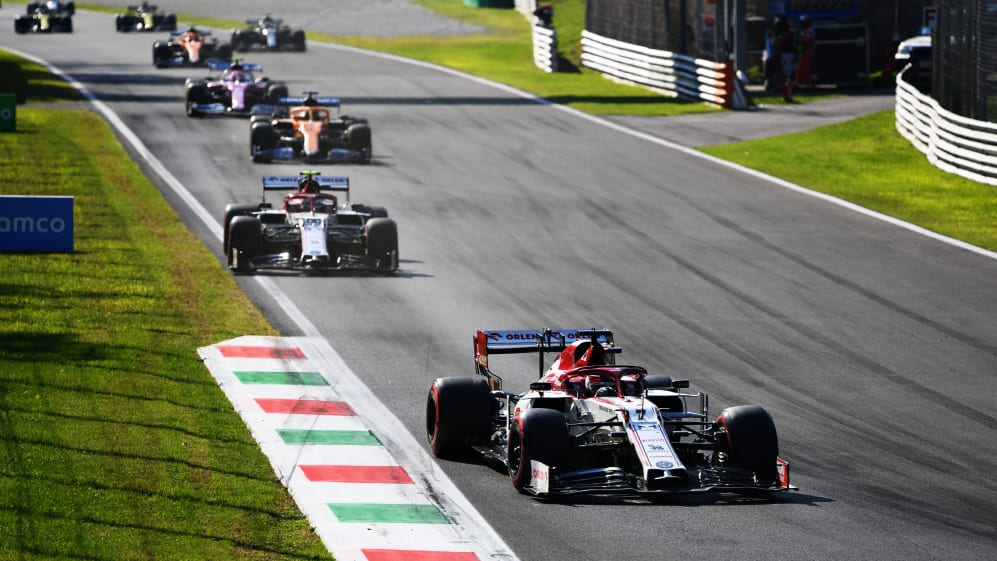 "It was a very bizarre race, one that has given us the full spectrum of emotions," Vasseur admitted. "We made a good start and our race pace was good in the first stint. The Safety Car shuffled the pack and we found ourselves towards the front of the field, but unfortunately we picked up a penalty for Antonio at his pit stop, which compromised his race.
PODCAST: Listen to Antonio Giovinazzi explain how fast food shaped his career
"Under the red flag we had to choose between the only tyres we had left available, the used hard tyres we had on or new softs, as we had no more mediums left.
"We went for the softs: they helped us at the restart, with Kimi running up to P2, but unfortunately our rivals' tyre advantage in the long run meant we ended up losing ground as the race progressed.
"We were close to a good result but it is what it is: we made progress both in terms of qualifying and race pace and we need to keep pushing to improve."