Raikkonen perplexed at how Alfa Romeo lost two seconds 'in just two weeks'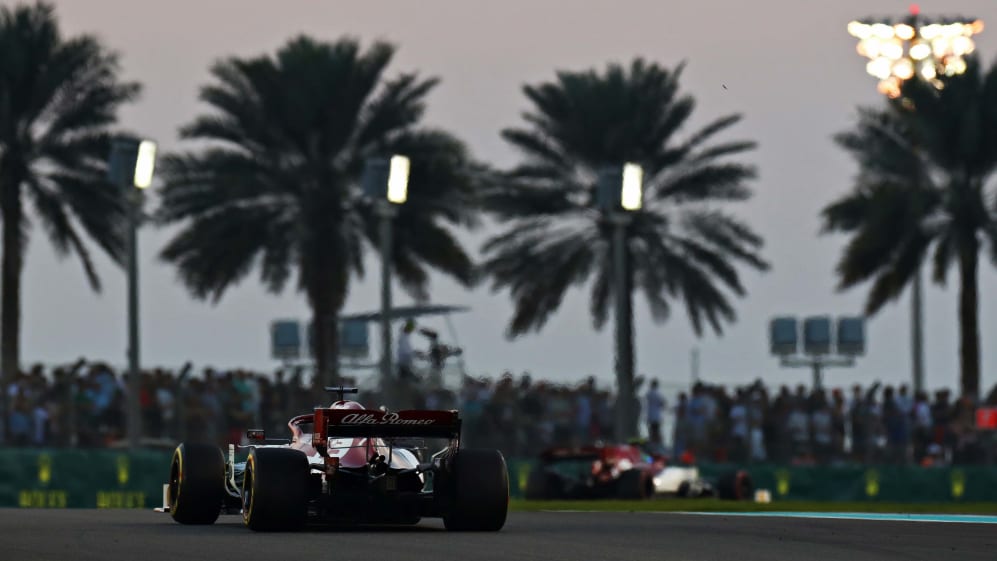 The final two races of the 2019 season were massive contrasts for Alfa Romeo – and Kimi Raikkonen wants the team to find out why they struggled so much in Abu Dhabi.
Brazil was a very impressive performance from the team, as Raikkonen finished in fourth place with Antonio Giovinazzi fifth, giving Alfa Romeo an outside chance of beating Racing Point to seventh place in the constructors' championship.
However, those hopes all but disappeared when both cars were eliminated in Q1 at Yas Marina on Saturday, with Raikkonen only able to recover to 13th in the race despite a more competitive showing on Sunday, as Giovinazzi came home 16th.
READ MORE: Hamilton rounds off title-winning season with dominant Abu Dhabi win
"It hasn't been an easy weekend," said Raikkonen. "We seemed to struggle with the tyres, to make them work as they should, because in just two weeks our car [became] two seconds slower than the cars we were racing against, but that's how it is.
The race was slightly better than qualifying – but it wasn't an easy car to drive
"[In the race] it was a little bit better, but we weren't still fast enough. I could see the other cars, but we weren't close enough to fight for the points.
"Over just one lap, even the first couple of corners, we couldn't get the temperature, but it was actually more difficult in the last sector because that's where you need more grip. The first two sectors are mainly straight lines, so less problems.
READ MORE: AS IT HAPPENED - the 2019 Abu Dhabi Grand Prix
"It was slightly better [than qualifying] but it wasn't an easy car to drive. We'll try a few things in testing on Tuesday and Wednesday and for sure we'll learn some things. For sure we're not where we wanted to be – we want to be where we were in the first part of the season, but for many different reasons we didn't have the speed to stay up there. We actually lost speed, we fell down the order, but that's how it is."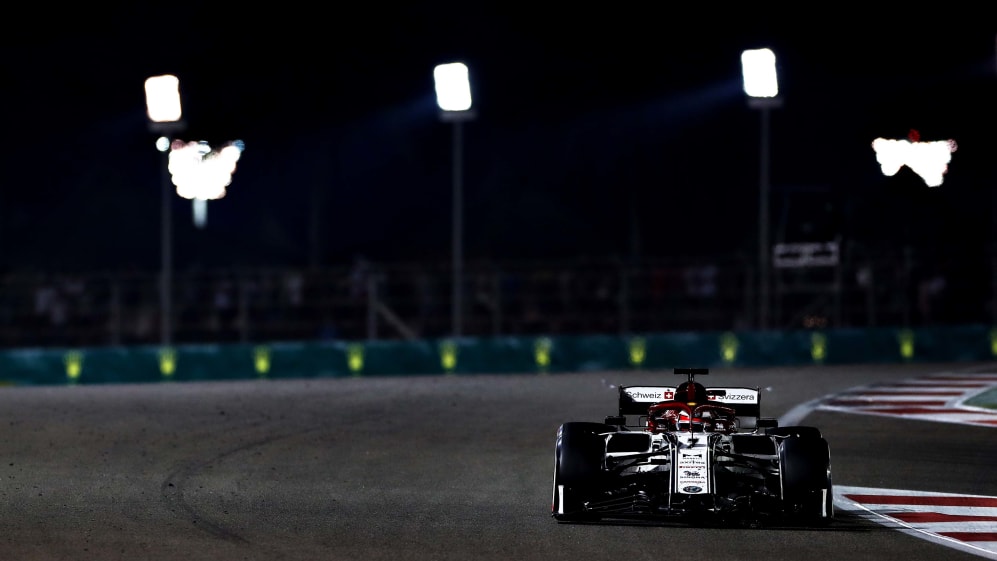 READ MORE: The Winners and Losers of the Abu Dhabi Grand Prix
Traditionally not a fan of testing, Raikkonen says the timing of the Pirelli tyre test in Abu Dhabi this week - it takes place on Tuesday and Wednesday - is nonetheless good for Alfa Romeo to try and learn from their problems this weekend.
"We have the Monday off and then we're back for testing and try learn and try to improve for next year. It's not possible to guess what we're going to get but let's see what we can do. Let's learn from this year, this race and from this championship."
The less experienced Giovinazzi suffered a similar race to Raikkonen, and sees his own performance as being his main focus for the off-season.
I am happy with the way I improved during the year, both in qualifying and the race, and I am looking forward to taking the next step forward
"We fought to have a good result, but we didn't manage to finish the season with a point," Giovinazzi said. "We tried a different strategy [starting on the soft and then two-stopping] as we had to take our chances, starting from the back, although this gamble didn't pay off.
"It's been a season in which I learnt a lot of lessons: it will all help me when I get back to the start line in Melbourne. I am happy with the way I improved during the year, both in qualifying and the race, and I am looking forward to taking the next step forward. We will work hard this winter, understand where we can improve and do our best to have an even better season in 2020."
READ MORE: 2020 F1 GRID – All the drivers and teams racing next season
2019
The final constructors' championship standings
POSITION
POINTS

1

Mercedes

739

2

Ferrari

504

3

Red Bull Racing

417

4

McLaren

145

5

Renault

91

6

Toro Rosso

85

7

Racing Point

73

8

Alfa Romeo Racing

57

9

Haas F1 Team

28

10

Williams

1