Raikkonen says extra laps in 'awful' FP3 conditions led to Alfa Romeo's inspired qualifying showing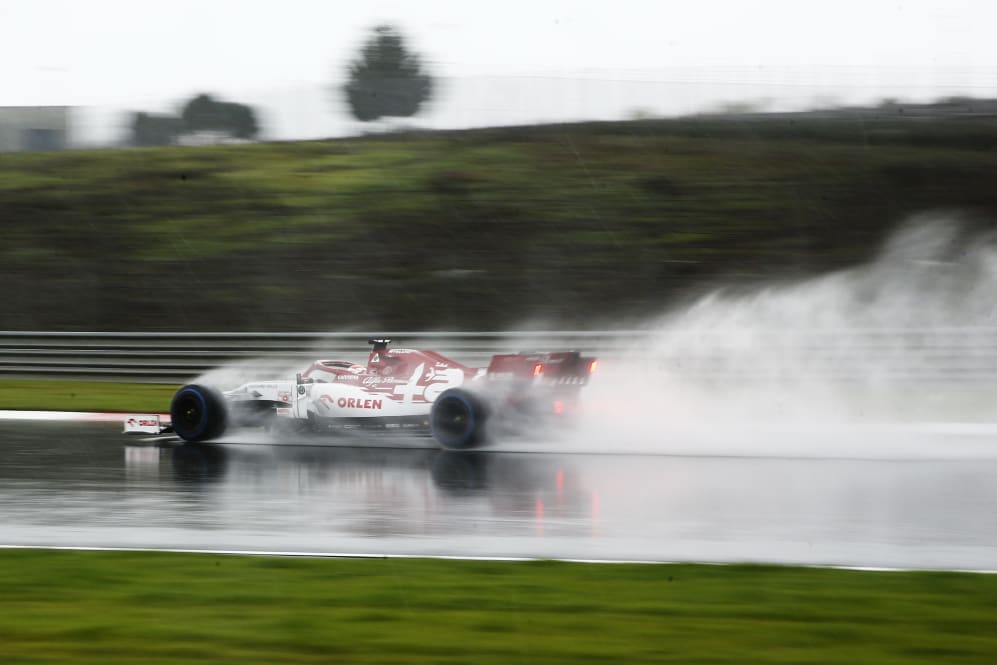 With Saturday morning's soaking wet third practice session for the Turkish Grand Prix coming to a close with little action having taken place, Alfa Romeo's pair of Kimi Raikkonen and Antonio Giovinazzi left the pits to log some laps – and it was those extra laps that helped them both reach Q3 later that afternoon, according to Raikkonen.
On a similarly sodden surface in Istanbul, Raikkonen qualified eighth and Giovinazzi 10th - the first time the team have got both cars into Q3 since the 2019 Austrian Grand Prix. The veteran said the morning session, while held in "awful conditions", provided valuable experience for the afternoon.
READ MORE: Stroll takes scintillating Turkish GP pole in dramatic, rain-hit qualifying
"In the morning we struggled like crazy but we tried to do some changes and some laps even if it was awful conditions, but I think it helped a bit in the qualifying," said Raikkonen.
The Finn finished 16th and his Italian counterpart 13th in FP3, which was largely written off as an unrepresentative session; the 20 drivers completed an average of just six laps each. But Alfa's drivers completed at least 10 laps each, and that turned out to impart confidence to the pair, as Raikkonen went on to explain.
"This morning was really difficult, and we still went out and tried to change something and learn something and then it happened to be similar conditions in Q1," he explained.
"So we were a bit more confident, at least we knew how slippery it was. It didn't feel the greatest but I'm sure it was the same for everybody. All in all, we made the best out of it and in dry conditions we definitely wouldn't have been this high up."
READ MORE: 'I did everything I could with what I had' – Hamilton says P6 was best Mercedes could do
Team mate Giovinazzi added that this could turn out to be a perfect way of celebrating a significant milestone for Sauber, as the squad were known before they fully rebranded to Alfa Romeo in 2019.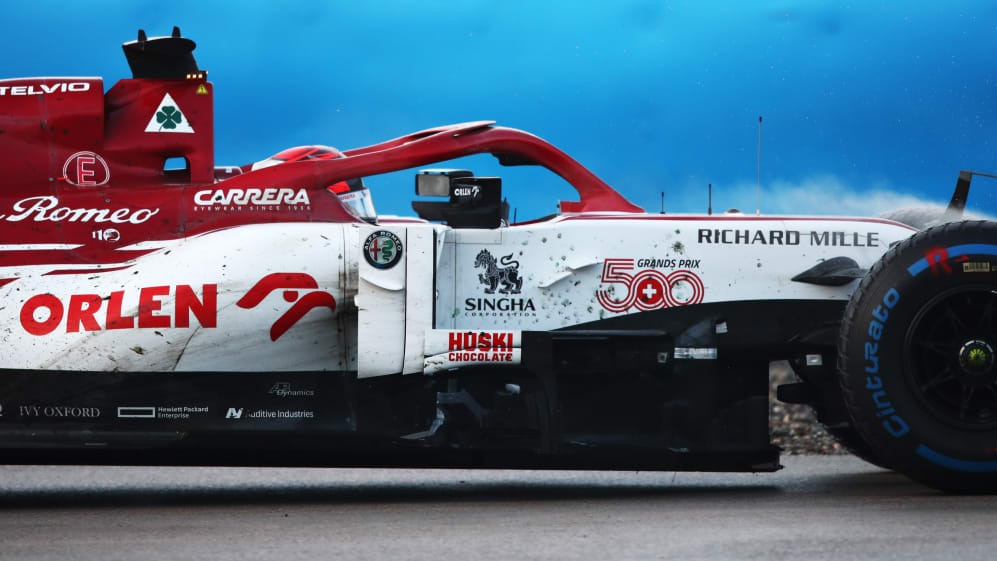 "We will try [to score points]. Especially with these crazy conditions you never know what will happen in Lap 1. But so far I'm really happy with the result.
"We are excited also to celebrate our 500th Grand Prix, so we need to also continue like this and hopefully we can have a great race and a great result," he added.
On Sunday, the duo will aim to make it a second double points finish for Alfa Romeo after Imola, and put the cherry on the cake for their celebrations.
READ MORE: Leclerc has 'no explanation' for Ferrari's poor wet-weather qualifying pace in Turkey