'I did everything I could with what I had' – Hamilton says P6 was best Mercedes could do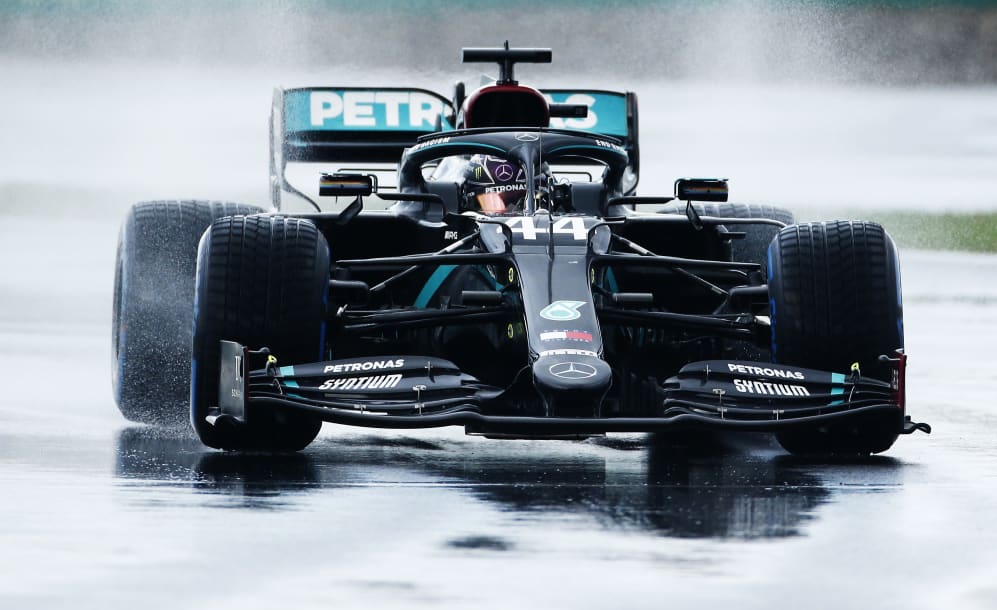 The pole streak is over. For the first time this year – at the 14th race – a car other than a Mercedes will start from P1 on the grid, after the Silver Arrows hitherto dominant qualifying pace disappeared amid the wet conditions in Turkey.
On a sodden Istanbul Park circuit, six-time world champion Lewis Hamilton could only manage sixth fastest, while team mate Valtteri Bottas was ninth, with both drivers admitting they had little more to give.
READ MORE: Stroll takes scintillating Turkish GP pole in dramatic, rain-hit qualifying
"I'm not really sure what to say," said Hamilton as he faced the media afterwards. "We tried our hardest and did the best we could – that was the fastest we could go."
In truth, Mercedes' struggles were not altogether surprising – even if they have often overcome slow starts to weekends to set the pace on Saturday afternoons. But after describing Friday's running as "a bit of a disaster" and only doing three laps in wet conditions on Saturday morning, Hamilton wasn't surprised to lack pace – even after maximising his own performance.
"The track feels terrible – it's just like driving on ice. For whatever reason some people can get the tyres working a little better than us. I think ultimately we're all struggling out there but some are better than others.
"I did the best I could. I didn't spin, I didn't really make any mistakes, so I'm generally happy – I did everything I could with what I had."
READ MORE: How Lewis Hamilton can win his 7th F1 title this weekend – and what Bottas needs to do to stop him
Bottas agreed with Hamilton's assessment, with the Finn saying that the last minute switch from full wets for intermediate tyres for the end of Q3 was never likely to make a big difference, on a day when Mercedes-powered rivals Racing Point took a shock first and third.
"Getting the tyres to work and getting enough heat in the tyres has been the story of the weekend so far – and I think even worse in the wet today. We really tried everything we could.
"In the end when we went for the inter in Q3, we only had three laps left and two laps was never going to be enough to create enough tyre temperature. Other teams they're doing a better job in that area."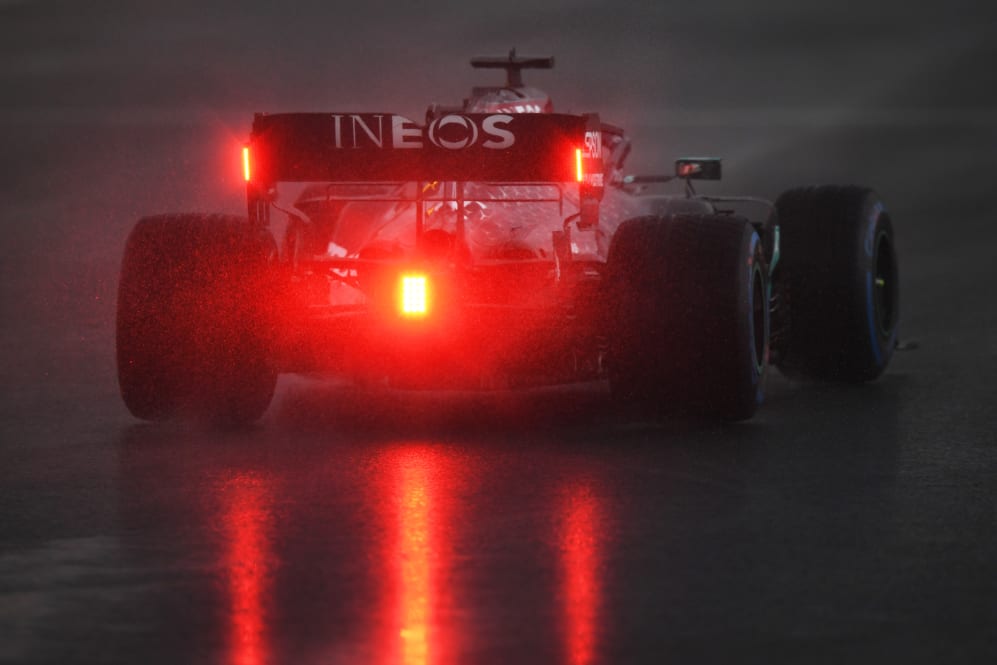 So what chance then in the race? Is Hamilton confident with the car he has underneath him?
"I don't really rely on confidence necessarily," he said. "I've got no idea what car I've got underneath me tomorrow. We made some set up changes for today and then it's been wet. If it's dry I have no idea how it's going to feel and if it's wet then I know it could feel as bad as today.
"But we are all in the same boat out there, all struggling. Congrats to Lance on the pole – that's pretty awesome. We look forward to fighting with them tomorrow."
Even with a more off-key qualifying performance than usual, this could still be a big weekend for Hamilton, who is on the verge of a record-equalling seventh drivers' title. If Hamilton were to finish where he starts, Bottas would need to finish third with fastest lap or better to prevent the Briton from sealing the deal.