Raikkonen 'very confused' after poor Suzuka showing for Alfa Romeo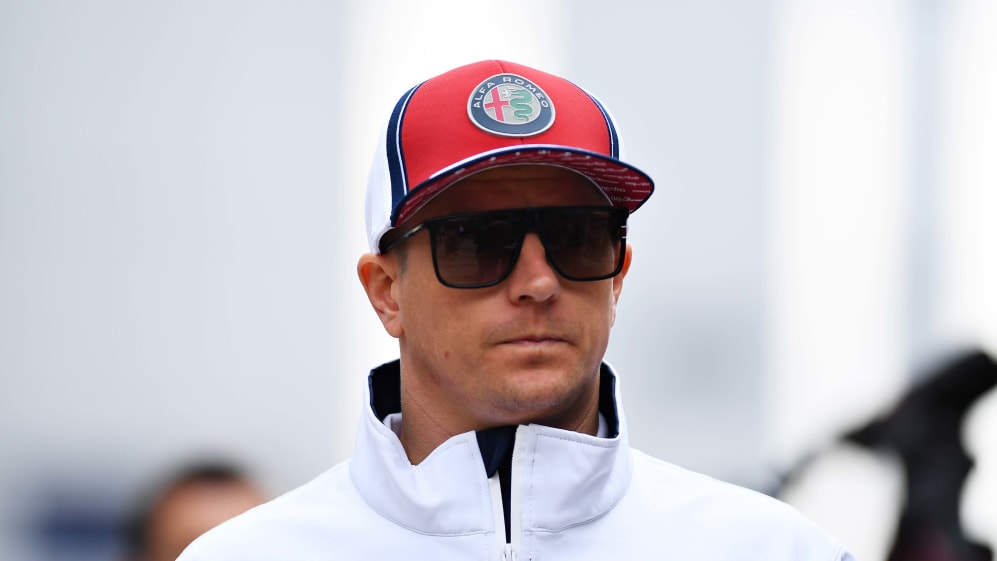 Another disappointing race in Suzuka left Kimi Raikkonen scratching his head as his Alfa Romeo delivered a "very confusing" performance.
After both cars failed to score in Russia, Raikkonen called upon Alfa Romeo to find out where their pace had gone since the summer break and deliver a more consistent car.
It appears that work has not yet had the desired results as the team again faded in the race to finish 14th and 16th with Raikkonen and Antonio Giovinazzi respectively in Japan, and the Finn says he was perplexed by changes in the car's handling throughout the race.
It was a boring day for me that's for sure
"It was a boring day [for me] that's for sure," Raikkonen said. "I don't know why but in the first two stints we just had no front end in the car and no real grip at all. Once we swapped to soft tyres actually the car was pretty nice and I think I went like three or four seconds faster suddenly. So it's very confusing.
"Let's hope we can figure it out. We ran the two cars in different aero packages this weekend and now let's hope we figure out what is what and get back to where we should be, which is fighting for the points."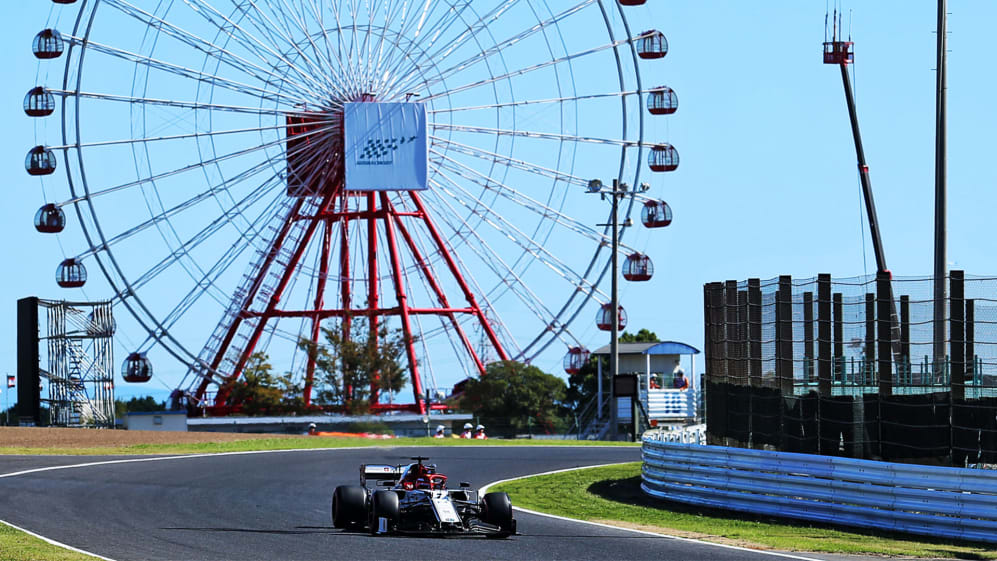 Giovinazzi scored points in Italy and Singapore but hasn't been able to finish ahead of Raikkonen in the past two races – and he admits he was struggling with a similar problem to his team mate on Sunday.
"It was the same for me," Giovinazzi said. "The pace in the race was really slow. I think qualifying was actually better – a lot better – compared to the midfield teams, but in the race we struggled a lot so we need to find a solution for the next four races.
"I've not really [got an idea what's gone wrong], so we need to check with more detail and then we'll see."
In such a tight field, we need to extract the best from our car at all times
Alfa Romeo are now 19 points behind Racing Point in seventh place in the constructors' championship and 24 adrift of Toro Rosso in sixth, with team principal Frederic Vasseur saying they can't afford such problems during a weekend if they want to score points.
"We got into the race hoping to be in the top 10 but in the end we weren't able to fight for the points after the opening laps," Vasseur said. "We showed a much better pace in the closing stages, on the soft tyres, so we will have to review what happened and analyse the data to ensure we can deliver the same level of performance throughout the race.
"In such a tight field, we need to extract the best from our car at all times or the competition will have the upper hand, which is what happened."