Feature
REACTION: F1 reporters from around the world on 'Terminator' Max Verstappen's third world title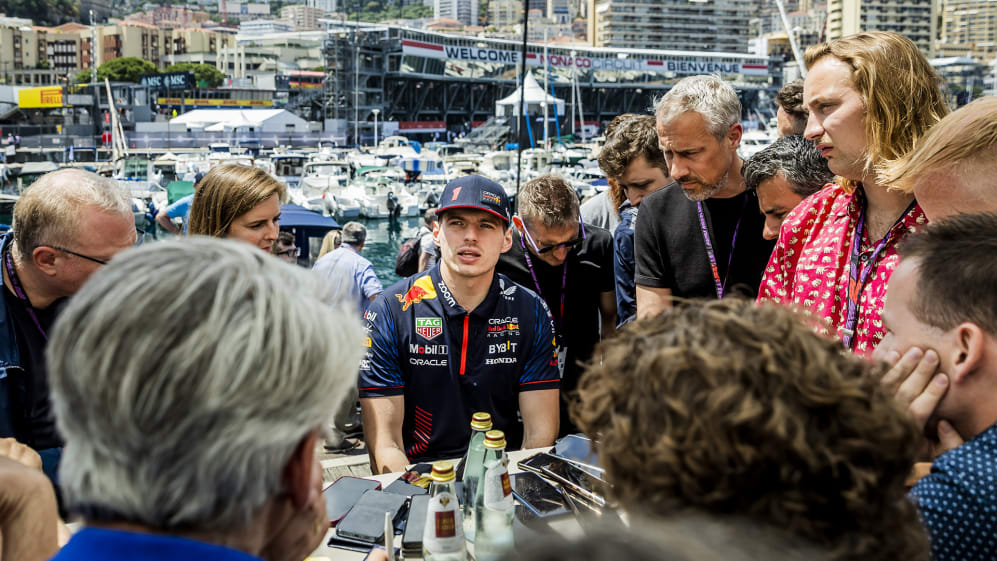 The Formula 1 travelling media are a group of people from around the world who have been brought together by their knowledge and love for the fastest sport on Earth.
They hop from country to country, chatting to the drivers, team bosses, engineers and team personnel in search of stories to bring to their respective audiences.
READ MORE: Our writers on Verstappen's mighty season, where he ranks amongst the greats – and who will challenge him in 2024
They see the highs and the lows that each driver and team goes through – and get plenty of face time with them, both on the record and off it.
So, we thought we'd ask a selection of them to give their reaction to Max Verstappen's third world championship, whether that's an anecdote from an interaction, a view of how Verstappen is perceived in their native country or insight and analysis on the Dutchman's brilliant triumph.
Erik van Haren, De Telegraaf, Netherlands: "Max's qualities as a driver are beyond dispute. Just look at his consistent performance curve and the way he always challenges himself, every weekend. What I also like about him as a reporter is that as a person he is broadly the same as the 16-year-old boy I interviewed for the first time in early 2014. He is not afraid to give his opinion and really stands for something. Especially in these times, with all the reactions on social media, I really appreciate that."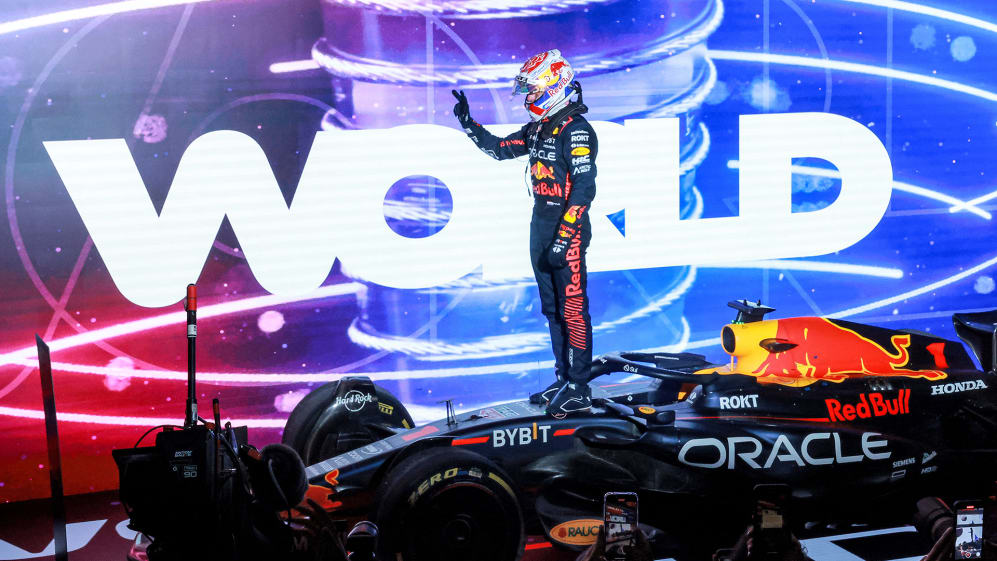 Mervi Kallio, Viaplay, Finland: "The dominance of Max Verstappen this season has been amazing. He has had the best car of the grid but he has also operated in such a great level. He is mentally so strong and the self confidence that he reflects shows that nothing can stop him. Verstappen could be a Finn – less talking, more driving. He is truly a legend already."
Nate Saunders, ESPN, US: "Max Verstappen has been so remarkable this year. One of his standout traits is how unbothered he seems by his own greatness – at points this year it's been as if he hasn't really understood what all the fuss is about. Verstappen has grown into such a well-rounded driver – aggressive when he needs to be, patient at others, which hasn't always been the case. A driver so confident in his abilities, matched with Red Bull's car, and you have the unstoppable force we've seen all year."
READ MORE:'I'm very proud' – Emotional Jos Verstappen heaps praise on son Max after latest F1 title win
Ben Hunt, The Sun, UK: "There are so many highlights to pick from this season for Max but for me, the performances that have largely gone unnoticed have been in qualifying. There is a trend in the media of labelling any pole lap 'a mega' – but his final attempt in Monaco really was. He was on the limit in the final sector around the Swimming Pool and Rascasse, hitting the barriers on two occasions, and just managed to pip Fernando Alonso. It was brilliant, edge-of-the-seat stuff."
Mariana Becker, Rede Bandeirantes, Brazil: "When Max adopted the middle path to his emotions as a more mature road to follow in life, he made my life difficult. In his interviews, triumph is not golden, defeat is not death. Through my Brazilian eyes, it was hard to detect any sense of extra pride about his recovery from 15th to 2nd position in the grid in Miami, his unbelievable pole in Monaco, his 10 consecutive victories… For him, there is no need to overstate the obvious. But in this case, 'Max' is no overstatement."
Julien Billiotte, Autohebdo, France: "Max is a genius and has been among the all-time greats in my book for a long time. Besides the obvious, I like his off-track persona, especially the way he is not afraid to speak his mind all the while remaining a fairly approachable, down-to-earth guy. Of course, Verstappen is no longer the grid's 'enfant terrible'. He has grown more statesman-like but you can't help but feel an aura of contained aggressiveness around him. The newly-crowned triple world champion always makes you think twice before asking what could be a silly question. His sharp mind and quick wit won't miss a beat and you will soon find yourself a bit rattled. Like all the top athletes, Max forces you to raise your game."
Frankie Mao, Formula Vision, China: "I remember the first interview with him on a quiet Wednesday afternoon ahead of the 2015 Chinese GP. I was genuinely impressed by how he was so pure as a racing driver when describing the Shanghai International Circuit which he was visiting for the first time. Eight years on, despite having slightly short of 50 wins in his pocket, he remains arguably the most unfiltered driver on the grid – in his world where only racing and the ultimate victory matters. Thanks to his achievement on the track, he's becoming that kind of role model that the new generation would look upon around the world."
READ MORE: 'You're joining a special group of champions' – How the F1 paddock responded to Verstappen's third title win
Sandra Baumgartner, Sky Sports Germany, Germany: "In addition to his exceptional talent, speed and ambition, Max now has composure, calmness and the ability to take a back seat. He still has a hot temper, but he has it under better control than in previous years. He is very popular in Germany. Of course, as a Dutchman he is our neighbour, but the Germans appreciate above all his honest and down-to-earth manner. Especially in German, his answers in interviews sometimes sound harsh, but that is simply his captivating honesty, he doesn't embellish anything, he is simply straightforward. That's the only thing he hasn't changed, and I think he should stay that way."
Jonas Hüttel, Ekstra Bladet, Denmark: "My favourite thing about Max is how straightforward he is. As just recently in Qatar when he was explaining how he didn't want to be voted sportsman of the year in The Netherlands because such awards didn't make sense to him. Dutch and Danes are similar that way. We are very direct. You can only admire his driving this year. It's practically impossible to make as few or no mistakes as he has done. He will never be the most popular driver in Denmark but Max has one thing going for him. The mechanic who straps him in before each session is Ole Schack, a Danish Red Bull legend who has been with the race team since day one. We do like to see him do well."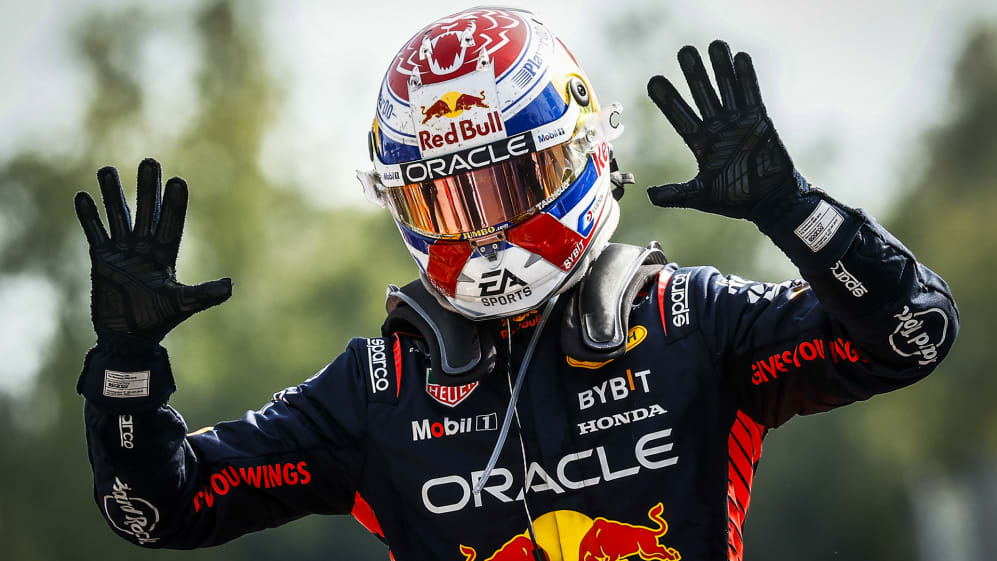 Steve Jones, Channel 4, UK: "Max has looked at the 2023 season with the same focus The Terminator had for Sarah Connor – utterly relentless. It's been equal parts astonishing and terrifying seeing him lay waste to the competition. Out of the car he's a lovely chap. In it – he's a monster. I love it!"
Luke Smith, The Athletic, US: "What's struck me about Max this year is just how relaxed he has been. He's seemed more at ease than ever. I've enjoyed press conferences with him discussing 'The Max Verstappen Podcast' (and his dislike of podcasts), or Lando Norris breaking his trophy in Hungary. Even on the bad days, like in Jeddah or Singapore, he's been calm and still a joy to chat with, still staying generous with his time. I've learned as much about Max the person as I have Max the racer this year. In both cases, what you see is very much what you get."
READ MORE: 'There's more we want to win' – Verstappen vows to keep pushing after title-winning Qatar weekend
Edd Straw, The Race, UK: "Max does extraordinary things behind the wheel of a racing car, which harnessed to his exacting relentlessness when it comes to refining it technically makes him a formidable driver. But he somehow manages to keep what can be an overwhelmingly complex sport amazingly simple, which comes over off-track with the matter-of-fact way he talks about his craft. That ability to sift what matters from the noise is at the heart of his brilliance and surely makes him one of the most single-minded and laser-focused racing drivers there has ever been."
Roberto Chinchero, Sky Sports Italia, Italy: "Max is a pure racing talent. He has never been one of many, and never will be. This season has bored many people, especially those who expected what they had seen in the first part of 2022, but it was the same for the best F1 drivers. Opposing supporters might not love him, but at the same time they secretly dream to see him one day to drive for their favourite team."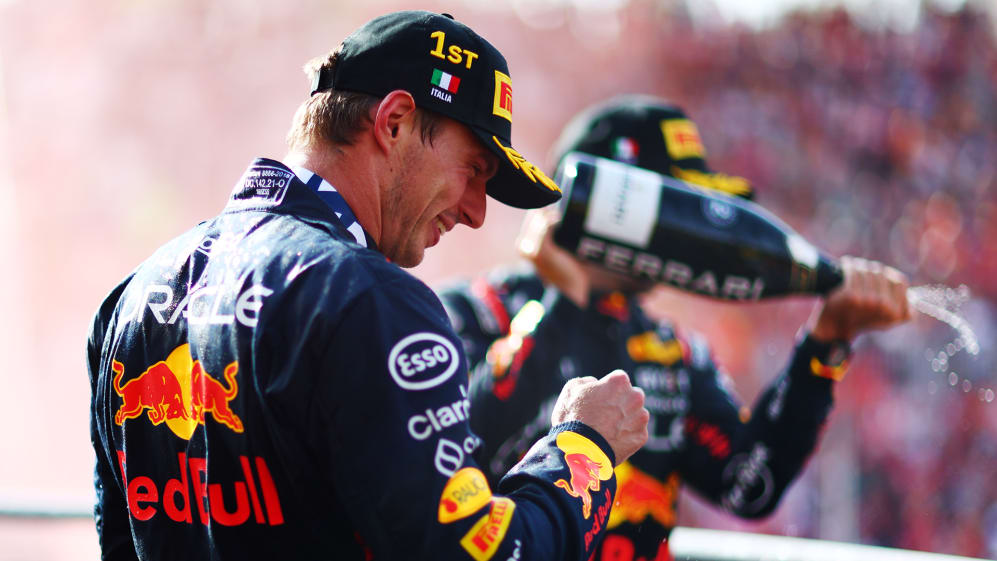 Phil Horton, Autoweek/New York Times, US: "From pre-season testing it was clear Max was going to win the title, but few expected it to be wrapped up so early, and with such dominant statistics in terms of victories and laps led. He has always had the raw speed, but now he has vast experience, allied with the assurance that he has long since achieved everything he wanted in Formula 1 – and more. Yet, as Red Bull boss Christian Horner outlined, he retains a voracious appetite not just to succeed but to dominate. That complete grip on Formula 1 hasn't been entertaining, and sadly up front it has been a rather mundane season, but that's on Verstappen's opponents."
Luis Vasconcelos, Formula Press/Sport TV, Portugal: "When a very gifted driver, with tremendous working ethics, gets his hands on the best car in the field and doesn't have a team mate that can challenge him, you get what Max is doing now – complete domination of a season. With that success, we're getting a more relaxed Max when he's out of his car. His will to win, though, hasn't changed, his performance in Suzuka being proof of that, as he was keen to prove Red Bull's doubters wrong. But when things don't go his way, we still get some flashbacks of a much younger Max – emotional, volatile and brash. He's just 25 after all, so maturity will come with time."
BUXTON: Nobody came close to Verstappen in 2023 – Catch him if you can
Julianne Cerasoli, UOL, Brazil: "It felt uncharacteristic to see a calm Max in Baku after being outperformed by Checo all weekend. He was happy, having understood how to get more out of the RB19. It was the first time I saw Max OK with losing. After that came 10 consecutive wins! In Qatar, he celebrated entering the triple world champion club by reminding us he can finally 'speak in equal terms' with his father-in-law Nelson Piquet next time he goes to Brazil. Fair."
Albert Fabrega, DAZN, Spain: "Max has been always considered a huge talent in Spain and it is no surprise to see him winning his third world title. He has progressed a lot since his early years in F1 when he was Carlos Sainz's team mate in Toro Rosso and he has deserved this crown more than anyone else. I can't see any weak points in him. A lot of determination, talent, concentration and a perfect understanding of the tyres and car are a big part of his success. But like many of us, I would love to see him racing and competing elbow to elbow with the big names of the sport. He is a racer and I'm sure he is also looking forward to moments like these again."
Michael Lamonato, Fox Sports Australia, Australia: "In a straightforward season, Verstappen has faced only one antagonist: speculation that rule changes ended his victory streak in Singapore – and, by extension, the implication his dominance was somehow unearned. But in his media call in Japan that week there was no anger or frustration; he was all calmness cool determination. Then he obliterated everyone on the track. It was a clear insight to title-era Verstappen. He doesn't need adoration but does demand respect. And it's respect he certainly deserves."
Tobi Gruner, Auto Motor und Sport, Germany: "I still remember my first Interview with Max in Mexico 2015. He was a Toro Rosso rookie, still a bit shy. Short answers only. Let's say it wasn't the most exciting interview ever. Eight years and three titles later his answers are still short, but he's much more confident and outspoken. Efficiency is paramount on and off the track. A pure racer. German fans appreciate his effort to talk German in the TV pen and that he prevented Lewis Hamilton from breaking Michael Schumacher's championships record in 2021. But now he's chasing it himself."
READ MORE: 'He's been on another level' – Rivals quick to praise Verstappen as he makes it three F1 titles in a row
Sandor Meszaros, Formula.hu, Hungary: "Max's 2023 dominance is a historic achievement. What makes it particularly special for me is the fact that he is doing it in a natural way while after all these successes, he is still the down-to-earth guy who is always available for his fans. He has a huge fanbase in Hungary and is inspiring many youngsters for karting. Funny, that even though our Hungarian is one of the nicest and most colourful languages of the world, after all his victories this year, we are nearly out of praising words! Bravo, Max!"