Red Bull drivers hoping key RB16 strength will allow them to fight Mercedes in Hungary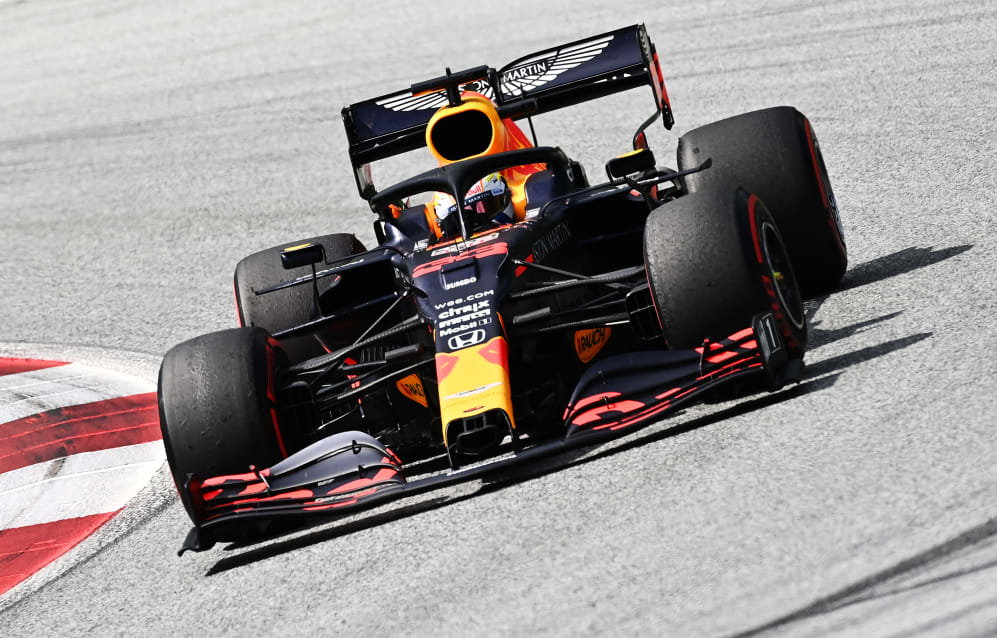 Red Bull may have had to play second fiddle to Mercedes in the opening two races of 2020 in Austria – but Alex Albon and Max Verstappen are hoping that the tight confines of Budapest's Hungaroring allowed them to play to their RB16 car's strengths, and challenge the Silver Arrows for victory.
Data analysis from Friday practice at the Red Bull Ring last week showed Red Bull with a significant advantage over their rivals in low speed corners, while they were also on a par with Mercedes in medium speed corners.
And with these two types of corner making up the lion's share of the Hungaroring lap, Verstappen and Albon were hopeful of being in the mix with the Mercedes of Valtteri Bottas and Lewis Hamilton this weekend.
READ MORE: Hamilton predicts 'great battle' with Red Bull as he chases another Schumacher record
"In low speed [corners] we are very competitive," said Verstappen, who lamented Red Bull's lack of straight-line pace at the Styrian Grand Prix after finishing third behind Hamilton and Bottas. "Here there are less straights [than the Red Bull Ring], so I hope we can be a little more competitive. I don't say that we're going to beat them, but I hope we can be close."
"[The Hungaroring has got] lower speed corners, so hopefully it will suit us," added Albon, who took a Formula 2 Sprint Race victory at the track back in 2018, before claiming a point for Toro Rosso here last year. "But saying that, it's really hard to say. We've done two races at the same circuit, so it's quite hard to judge where we're at in terms of performance. We'll have to wait and see come FP1."
FORM GUIDE: Is Hungary where the Red Bull fight back begins?
Despite the team's hopes for a strong weekend, a "realistic" Verstappen admitted he remained wary of the Mercedes threat at the Hungaroring, with Lewis Hamilton gunning for his record-tying eighth Hungarian Grand Prix win, having beaten Verstappen to the victory last year despite the Dutchman starting from a career-first pole position.
"Every weekend is an opportunity, but we also have to be realistic," said Verstappen. "When you're that dominant, as Mercedes [are], then I think they will be quick on every track. I always give it my very best but you have to be realistic and it's going to be hard to beat them here.
"But let's see how close we're going to be. Maybe the weather is also going to play a part, that can create a bit of chaos as well. So we'll find out. But on pure pace, I think it will be very hard to beat them."