Red Bull 'still a title runner' says Hamilton, as Bottas vows to keep championship hopes alive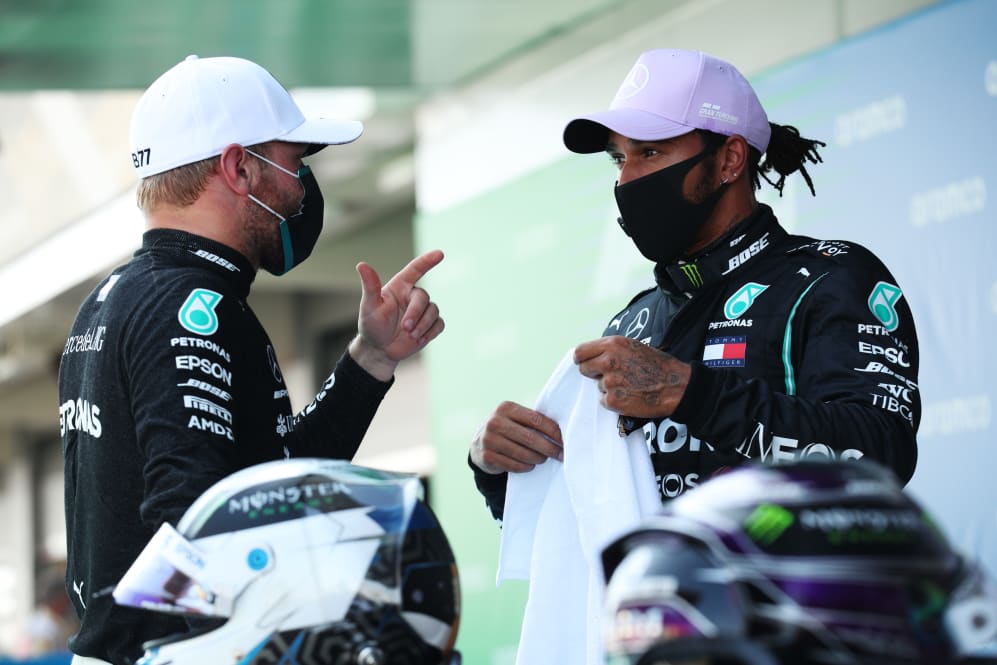 Mercedes may enjoy a healthy lead in the constructors' championship after just six races in 2020 – but as Lewis Hamilton said ahead of the Belgian Grand Prix, the threat from nearest rivals Red Bull shouldn't be discounted, with more than half the season still left to run.
Recent race announcements have brought the total number of events in 2020 to 17, meaning we're just over a third of the way through the season.
And Hamilton said it was premature to rule Red Bull out of the constructors' title fight – with the six-time champion also arguing that, had Max Verstappen scored 15 points for finishing P3 at the Austrian Grand Prix season opener (rather than retiring), the picture in both the constructors' and the drivers' fight would be less rosy for Mercedes.
READ MORE: Formula 1 to return to Turkey as four more races are added to the 2020 F1 calendar
"If you take the first race away with Max having the DNF, I think if you look at the results, we've been very, very close in the points still," said Hamilton, who's won four out of six races so far this year. "And obviously, [Red Bull have] had very strong results and are getting closer in races. Maybe in qualifying we do have the edge, but as I say, when it comes to the race, we're generally a lot closer.
"We're not even halfway through the season and so I absolutely keep my eye on them – I think they still are a title runner and so we need to stay on our toes."
READ MORE: 'It was like the first day of school' – Albon looks back at his Red Bull debut 12 months on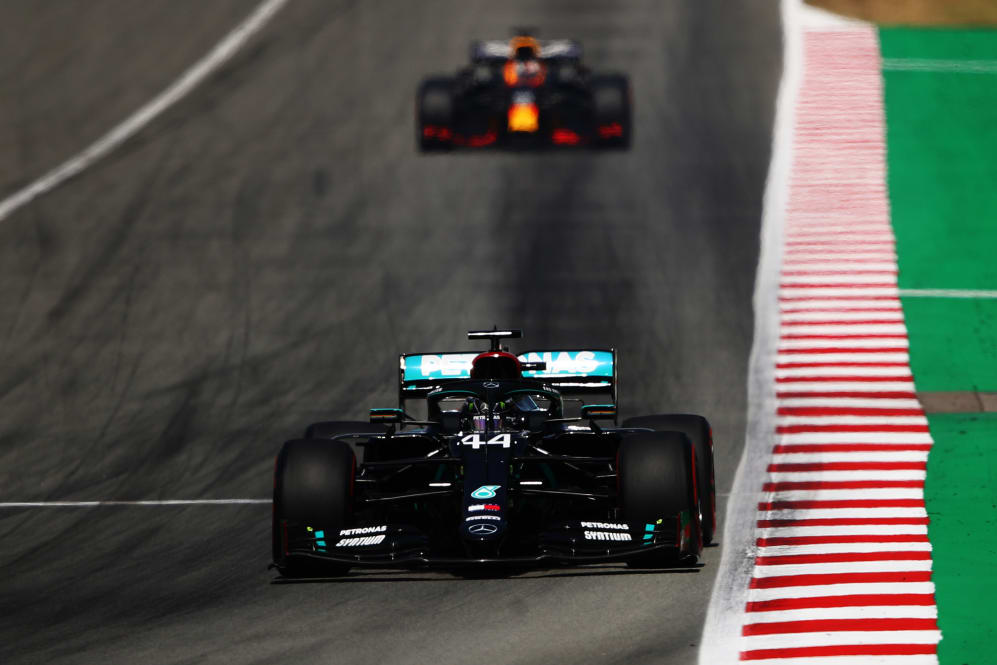 Hamilton's team mate Valtteri Bottas appears to be watching his title fortunes fade for the fourth year in a row, meanwhile, after he was forced to come home third at the Spanish Grand Prix, behind Hamilton and Verstappen, to cement his third place in the drivers' standings, six points adrift of Verstappen.
But the Finn said a "reset" ahead of Spa had left him optimistic for the weekend ahead, while he was looking forward to celebrating his 31st birthday on track on Friday.
"Of course nothing is over until it's over," he said when asked whether he felt he was still in contention for the drivers' title. "If I want to fight for the championship, it means I need to gain points against Lewis and even Max is ahead of me in the points, so I need to gain on him, so I really take it race by race.
FORM GUIDE: Is rain the only thing that can scupper Mercedes' plans at Spa-Francorchamps?
"[Spain] was a disappointing weekend and there were a few races that just didn't go in my way and were far from what the goal was," he added, "so of course it's disappointing when you're all-in for the sport to try and achieve your goals.
"But the most important thing is always to bounce back, to reset and find the right mindset.
READ MORE: Vettel determined to 'push through' difficulties in final 11 races with Ferrari
"I definitely had a bit of a disconnect again as we had a weekend off, so I managed to recharge and I'm ready to be here again and trying to be at my best level.
"I'm in good spirits and looking forward to spending… my birthday on track in one of the best tracks in the world, in probably the best racing car in the world."