Renault have to be pleased after 'awesome recovery' says Ricciardo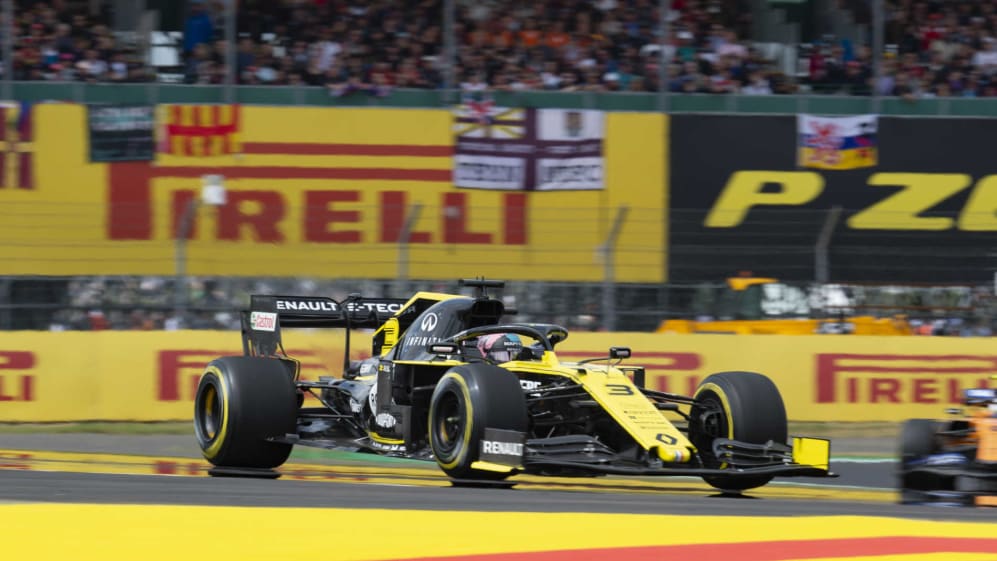 Two races without a points finish for Daniel Ricciardo had left the Renault driver "suspicious" of his car's balance in Austria, but the Australian was thrilled by Renault's recovery at Silverstone as he finished seventh, leading a double points-haul for the team.
The man with the biggest grin on the grid brought smiles to the Renault garage on Saturday, qualifying seventh for the British Grand Prix – out-qualifying the McLaren pair for the first time since Canada.
READ MORE: Sainz: McLaren need low-speed performance gains to keep Renault at bay
And even though he ended up behind the orange MCL34 of Carlos Sainz in the race, Ricciardo did his best to give chase and maintained that Renault were ultimately quicker. The 0.739s gap to the Spaniard at the finish showed that Ricciardo was achingly close to P6.
"I could see Carlos right in front of me and we had a bit of pace on him, but it was actually one of those opens, I could follow relatively well, but it was that case of just getting that extra car length or two closer.
"Then I lost that extra bit of downforce, which I probably needed to have a proper attack on him. But I think with the Safety Car and how that turned out, he obviously gained.
I'm gelling with the guys and enjoying this little stepping stone in my career - it's been good
"So from what we were two weeks ago I think the result is a big one for the team and an awesome recovery – we had pace on McLaren in qualifying and also in the race we could run with them, so we've got to be pleased.
"That's encouraging for me and at the end of the day a sixth, a sixth or seventh – obviously I want to get as far up the grid [as possible] – but at the end up the day I feel fulfilled in myself and the team recognises that, that's all we can ask for.
"This isn't a championship year for us so we have to take those positives and I'm gelling with the guys and enjoying this little stepping stone in my career and it's been good. We're getting there, we're working on it," he concluded.
With Hockenheim on the horizon and a 21-point gap to close on McLaren for fourth in the standings, there are signs of a timely rally at Renault.