Renault to bring triple upgrade package for R.S.20 to Austria, says Abiteboul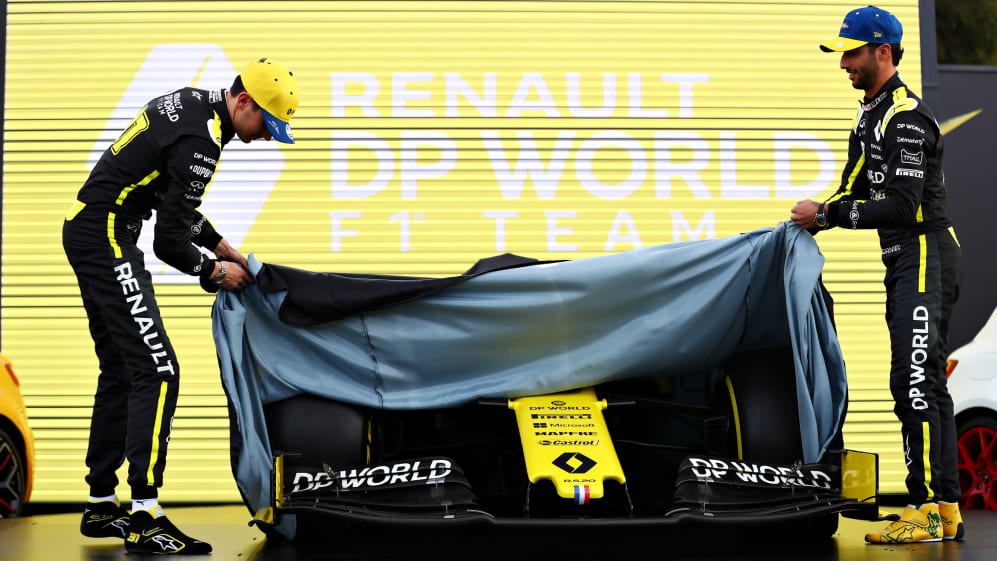 Renault's R.S.20 will look "very different" to the car the team showed off in Melbourne back in March when it hits the track at the Red Bull Ring next week, according the team – with the updated car set to incorporate upgrades earmarked for the Vietnam, Zandvoort and Barcelona races on the original 2020 calendar.
Speaking in a press conference on the Friday before the revised season begins in Austria on July 3-5, Renault's Team Principal Cyril Abiteboul confirmed that some "tough decisions" internally had allowed his squad to push ahead with an aggressive development plan for 2020, as they look to claw back ground after a disappointing 2019.
READ MORE: Why 'stronger' Ocon is relishing racing return in 2020
"Absolutely," replied Abiteboul, when asked if Renault's aggressive development approach was still in place. "We've made some tough decisions during the break to allow us to do that, to secure the plan and we will execute that plan.
"On the chassis side, the upgrades are coming. It's been a huge effort in internal production to get the package from race three, race five, race six – the initial numbering of the season, Vietnam, Netherlands and Barcelona – that will be on our car in Austria. Those races have obviously not happened but the performance that was supposed to come will be in Zeltweg [at the Red Bull Ring]."
"But I want to downplay any expectation," Abiteboul added, "because we know that our car was really, really bad last year, so we just hope that it will be slightly better again, because we're still not totally sure of the competitiveness from the winter test."
READ MORE: Ocon wraps up Renault 'pre-season' test with double race distance run at the Red Bull Ring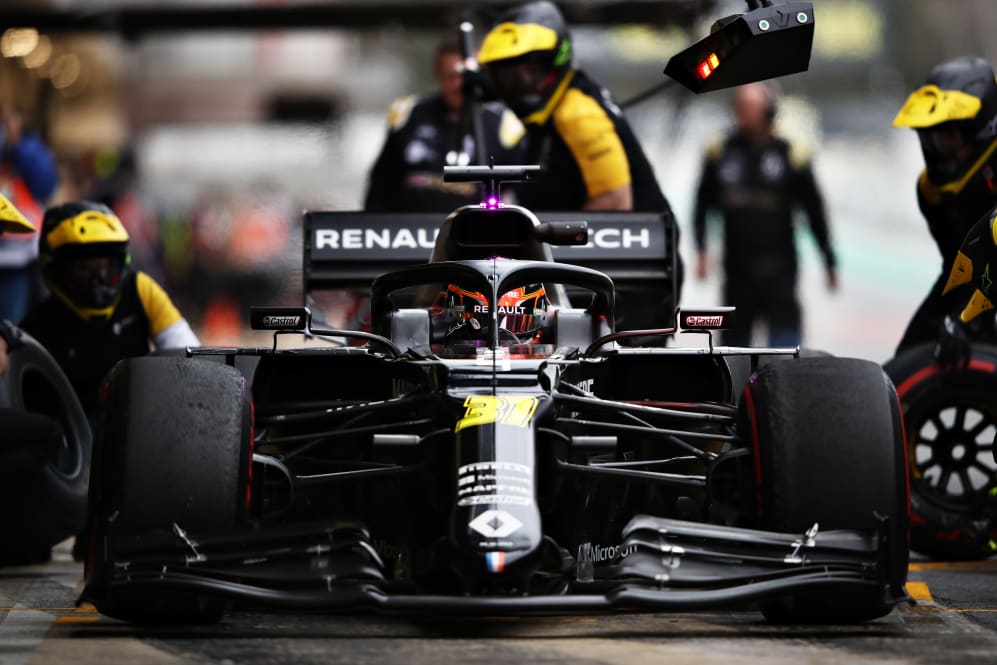 Renault drivers Daniel Ricciardo and Esteban Ocon have the advantage of being with the only team to have tested at the Red Bull Ring so far ahead of the season opener. But having been restricted to driving a 2018 machine there last week under testing regulations, Ocon confirmed that he and his team mate were in for a busy Friday in seven days' time as they try to get up to speed with the heavily revised R.S.20.
"There's been a lot of working going on before the factories were shutdown," said Ocon, who returns to a full-time race seat for the first time since 2018. "The car, as Cyril said, is going to be very, very different to the one we were supposed to run in Australia, which is also crazy, because some of the parts we will never have driven – but that's exciting.
READ MORE: Testing 2018 Renault showed me how much progress team have made, says Ricciardo
"It's going to be a hell of a data-gathering on Friday to see where we have improved, how everything is going to feel, and also for us getting back up to speed in the 2020 car. It's going to be very different and I look forward to it."
Having finished fourth in the constructors' standings in 2018, Renault slipped to fifth behind McLaren last season – with the team looking to redress the balance in 2020, as they hunt for a replacement for Ricciardo, who announced during the lockdown period that he would be leaving the team for McLaren for 2021.