Renault to trial new front wing in Suzuka as they target 'big points'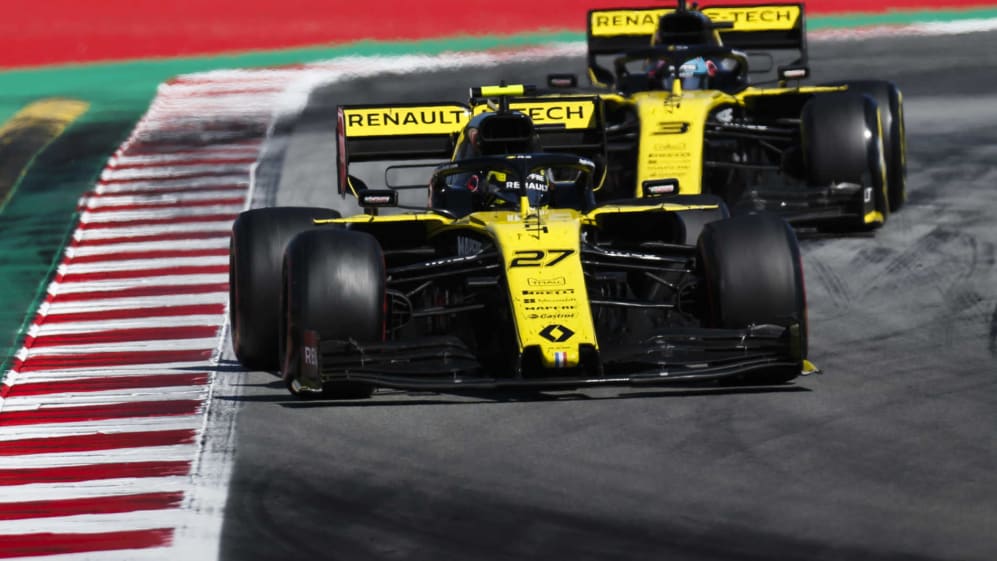 The end-of-season battle for fourth in the constructors' standings is hotting up nicely – and with Renault currently 33 points adrift of McLaren in that fight, the Anglo-French squad have opted to try out a new front wing design at this weekend's Japanese Grand Prix.
Renault are hoping that the lightly-modified front wings will give drivers Nico Hulkenberg and Daniel Ricciardo some extra grip and downforce around Suzuka – something they'll appreciate through the track's classic sections like the Esses and Spoon Curve – while the R.S.19s will also feature revised chassis wings this weekend too.
QUIZ: Put your Japanese GP knowledge to the test
"With lots of elevation changes, long straights ending in tight chicanes or hairpins and interesting corners, [Suzuka's] a challenge to get right," said the team's Chassis Technical Director Nick Chester. "[It requires] strong front-end grip for Sector 1 with high-speed change of direction, but with enough stability to give the driver confidence.
"We are bringing a new front wing to Suzuka. We also have a new chassis wing – externally the changes are pretty subtle, but we expect more downforce and grip as a result."
We're still in the battle for fourth – but our Sundays have to be cleaner
Meanwhile, Hulkenberg issued a rallying cry to Renault ahead of the weekend, insisting that the team need to improve their race day performances if they are to close up the gap to McLaren.
"It's obvious we missed out on points in Singapore and Russia, and that's frustrating given our competitive pace and qualifying positions," said Hulkenberg, who has five more races left with Renault before he's replaced for 2020 by Esteban Ocon.
READ MORE: Managing Ocon-Ricciardo relationship will be a 'challenge', says Cyril Abiteboul
"We're still in the battle for fourth. Our Sundays especially have to be cleaner, but that's down to a range of factors: on my side, on the team's side and some things we can't control. We have to target big points in Japan."
Renault have outscored McLaren 29 to 19 in the four races since the summer break, largely thanks to a 22-point haul from the Italian Grand Prix, where Ricciardo and Hulkenberg finished fourth and fifth. But it will take a big push from the team to repeat their fourth-place finish in the constructors' standings from 2018, with just five Grands Prix remaining this season for them to catch McLaren.