Renault: 'We won't be content with midfield supremacy'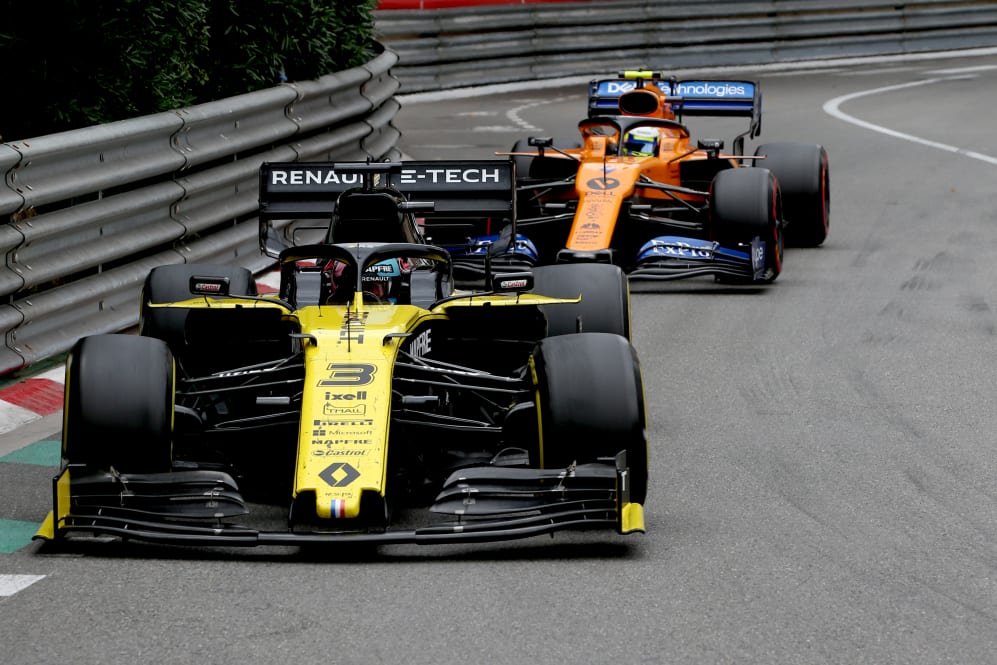 The competition is already heating up in 2020 as Renault boss Cyril Abiteboul says his team wants to be a greater threat to the top teams, as engine customer squad McLaren showed they could do in 2019 with a podium in Brazil.
Renault finished fifth in the 2019 constructors' championship, behind McLaren, but Abiteboul's target lies beyond finishing at the head of the midfield.
"We are on a ramp up," said Abiteboul at 2019's season finale in Abu Dhabi.
READ MORE: 10 things every F1 fan should be excited for in 2020
"[McLaren boss Zak Brown] has just mentioned a good trend that they have: P9, P6, P4. It's exactly the trend that we had also: P9, P6, P4. I think all of that is possible, but the difficulty first is to maintain that P4 position now that McLaren has been able to come back from where they were before and the main difficulty will be not to stay P5 or P4 – because we should not be content with that, and I'm sure Zak is not content with that – but also to bridge the gap with the top teams," he said.
It's 2021, when the new era of F1 dawns and teams wrestle with the new regulations, when Abiteboul reckons Renault could take on the top three teams: Mercedes, Ferrari and Red Bull.
"That will be the next difficulty and still the target for us," he added. "It's a target for 2021. Everything in our programme has been built around that long-term target of 2021 because, in accordance to our strategy, that's really the first opportunity to make that happen.
READ MORE: What F1 in 2019 can tell us about 2020
"But before 2021… there is '20. And there is a short-term result and a short-term pressure that everyone is putting on all of us. And that's fine. That's part of the sport."
The Renault works team will field Esteban Ocon alongside Daniel Ricciardo this season, with a new-look aerodynamics group as they ready their 2020 challenger ahead of pre-season testing in February.