Feature
What F1 in 2019 can tell us about 2020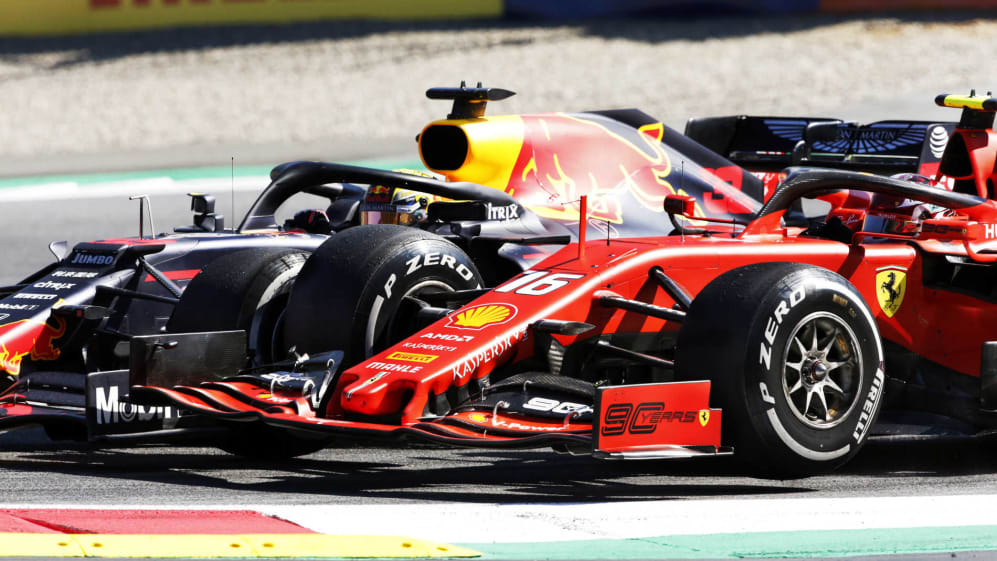 From the sport's bright future to a familiar name showing no signs of slowing down, and tension at the most historic team to another classic name showing real signs of recovery, we take a look at what this season has taught us about Formula 1 in 2020…
1. The kids are alright
It wasn't that long ago we were really spoiled in Formula 1. In 2012, the grid had no fewer than six world champions boasting a combined 14 titles. But the strength of the grid is not dependent on what has gone before, it is as much about the potential of what those racing right now can achieve in the future.
To that end, it's an incredibly exciting line-up for 2020. Alongside the world champions of Lewis Hamilton, Sebastian Vettel and Kimi Raikkonen, and established victors Daniel Ricciardo and Valtteri Bottas, there are now multiple race-winners in Max Verstappen and Charles Leclerc. Their battles on track during the past season were often breathtaking, with Austria and Silverstone just two examples of brilliant racing between the pair.
READ MORE: Verstappen hoping to challenge for 2020 title with 'good start to season'
And they have been joined by a group of rookies who all look capable of mixing it with them given the right machinery. Alex Albon excelled to gain himself a Red Bull seat and was right in the fight in Brazil, while Lando Norris aided the McLaren resurgence, and George Russell's stock continues to rise despite the difficult year Williams had.
For Norris and Russell it's up to their teams to give them better opportunities to fight at the front, but all the signs are for plenty more battles between Verstappen and Leclerc, and Albon has his sights set on joining the party.
2. Hamilton shows no signs of slowing down
For all the excitement around the younger generation in Formula 1 right now, it is one of the most experienced drivers who continues to set the standard.
By his own judgment, 2019 was Lewis Hamilton's best season as he wrapped up a sixth drivers' championship, and as he homes in on Michael Schumacher's record the signs are that he will keep getting better.
LONG READ: The constant evolution behind Hamilton's greatness
Hamilton has certainly not lost any of his speed as he enters his mid-thirties - his pole position in Abu Dhabi can attest to that - and over a decade of experience has helped him find a level of consistency that so many other drivers struggle to match. He has also risen to the challenge of the likes of Verstappen and Leclerc after getting the better of Vettel in the past few years, and it perhaps acts as further motivation to keep improving.
The Briton spoke in Abu Dhabi of how he worked on new techniques and set-ups in order to try and find more performance within himself once the championship was won, and while he might have a target on his back, he is also within striking distance of matching the most successful driver in F1 history next season.
3. Ferrari have a tough job keeping the lid on
One of the biggest question marks heading into the 2019 season was how Charles Leclerc was going to handle the step up to Ferrari - and all the pressure that brings - after just one season in Formula 1.
It didn't take long for him to prove the team made the right decision in placing their faith in the youngster, with pole position in Bahrain looking like it would result in a maiden victory in just his second Ferrari race before his car let him down.
But having made the right call in promoting Leclerc, Ferrari has now given itself plenty of tough ones to make in the coming year.
LONG READ: Ferrari on what went wrong in 2019 – and what they've learned for 2020
Leclerc has rattled Sebastian Vettel's cage, after Vettel was highlighted as the driver Ferrari would back in the early part of the season given his four drivers' championship and proven results for the team. The pair had plenty of run-ins, with Italy, Russia and Brazil the most controversial moments as they fought for priority.
While Mercedes have a settled pairing and Red Bull have not had a driver causing Max Verstappen too much trouble this season in the other seat, Ferrari are the frontrunners who now have a team-mate rivalry that threatens to explode just like Lewis Hamilton and Nico Rosberg.
4. McLaren are on their way back
As one iconic team faces the headache of two top class drivers on a collision course, another is enjoying the rewards of putting its faith in a pairing of young, talented prospects. McLaren hit rock bottom 12 months ago, finishing the season with a car that was often only able to race with Williams, and with a double world champion bowing out of the sport - for now at least - hamstrung by his machinery.
Fast forward a year and the tough times have set McLaren on a path back towards the sharp end of the grid, and it's a path they are moving along quickly. The 2019 car was a massive step forward, aided by a new aerodynamic leadership team but still developed while McLaren were in transition.
READ MORE: Tight qualifying head-to-head shows we have two top drivers – McLaren
2020 sees the impressive Andreas Seidl begin his first full season as team principal after joining this year, and the new car will be the first developed under the stewardship of technical director James Key following his signing from Toro Rosso.
Both Seidl and CEO Zak Brown have been clear that the progress made this season was simply a step in the right direction as it is not McLaren's goal to simply be best of the rest, and the target is to reduce the gap to the top three next year. The desire to do that led to focus switching to the new car even before fourth place in the constructors' championship was secure, and the team operationally showed they are ready to fight with the best again after dominating the midfield battle.
Momentum is with McLaren, and in Carlos Sainz and Lando Norris they have the drivers to deliver, as Sainz proved with his maiden podium in Brazil.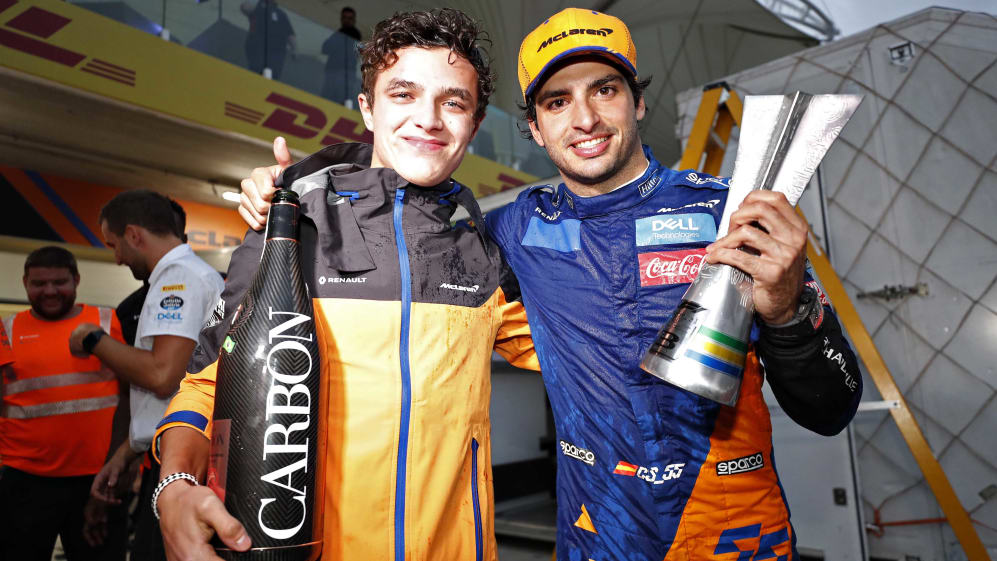 5. Red Bull look set to bring the heat from the off in 2020
There's another team that will be using the word momentum a lot around their factory this winter, as Red Bull look well-placed to really threaten for both championships next season.
Granted, we have been here before, with Red Bull coming on strong towards the end of one year but then starting the following season too far off the pace to realistically challenge, and then closing in once again.
READ MORE: Honda close to matching Mercedes on power – Verstappen
But this time feels different. In Honda, they have a partner who have shown clear progress throughout their first year together and have provided a power unit capable of fighting with Mercedes and Ferrari. The change in aerodynamic regulations clearly hurt Red Bull at the start of 2019, but they quickly recovered to be winning races by the summer and have the benefit of stability in the regulations next year to build on.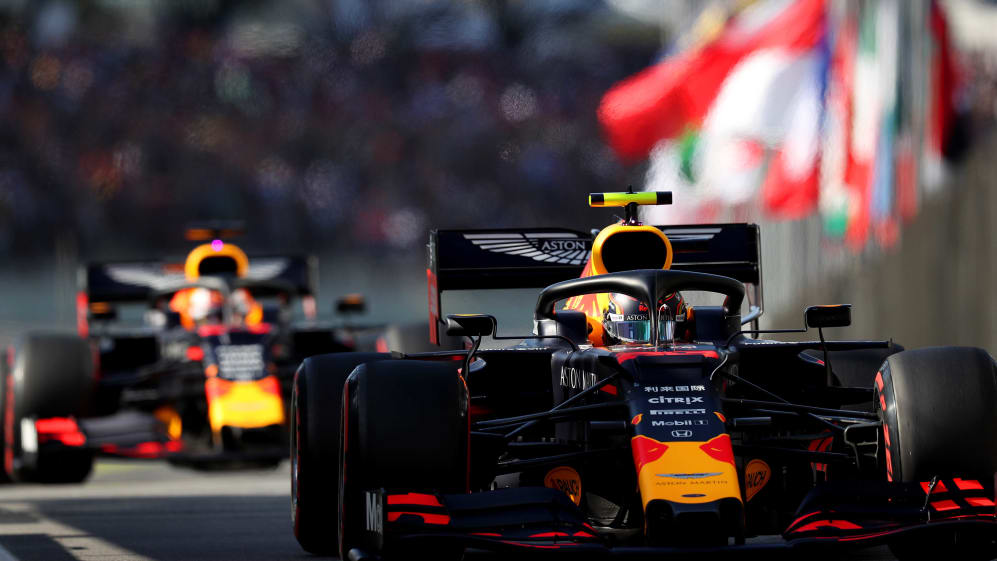 Max Verstappen has proven himself to be a formidable opponent to anyone on the grid - getting the better of Lewis Hamilton in their fight at Interlagos - and Alex Albon showed the consistency required to pick up solid points on a regular basis at the very least, which is what Red Bull will need to be a constructors' threat, too.
LONG READ: Alex Albon - Seizing his second chance
With that pairing, Red Bull outscored Ferrari by 18 points in the last six races, and while Mercedes continued to set the pace, Red Bull's return of 76 points in the last three rounds was 11 short of what the champions managed in the same period.
Each team had their strengths and weaknesses, and it all points to an even more thrilling battle for honours next season.