Renault would not be where we are today without Ricciardo says Abiteboul, as he prepares to honour tattoo bet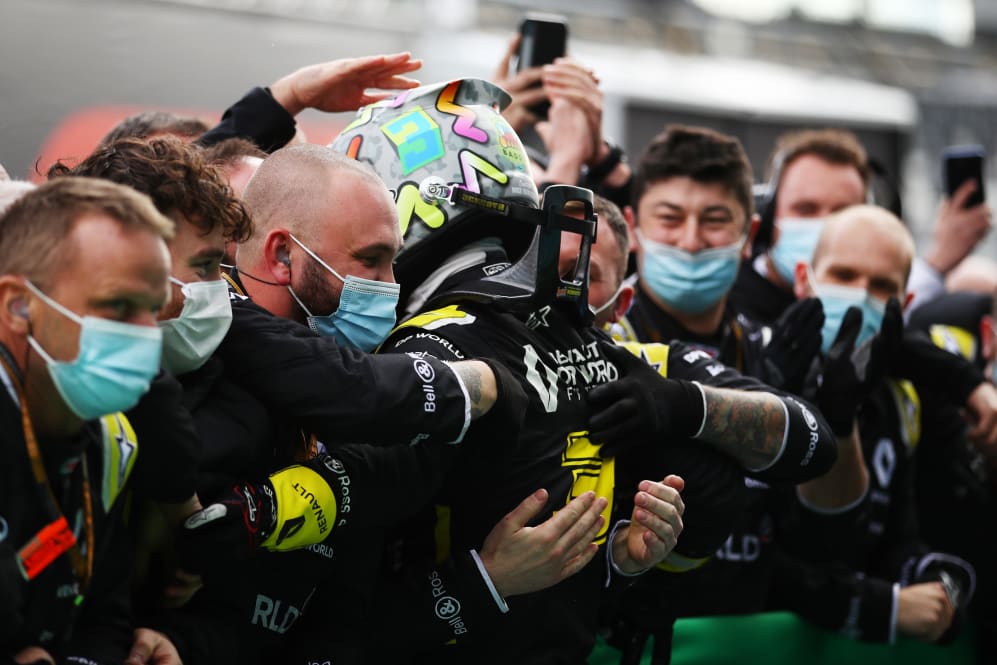 Daniel Ricciardo delivering Renault their first podium since their F1 return in 2016 at the Eifel Grand Prix means that Team Principal Cyril Abiteboul will be forced to honour a bet to get his first ever tattoo. But the Frenchman said that getting inked would be a small price to pay for the contribution Ricciardo has made to the team since joining in 2019.
Ricciardo endured an at times frustrating maiden season with Renault, scoring just eight times in 21 races, and finishing ninth in the drivers' standings. But with the Renault package having improved in 2020, Ricciardo has been one of the season's star performers, and was on a run of four top-six finishes before finally taking his podium at the Eifel Grand Prix, claiming third for Renault behind Lewis Hamilton and Max Verstappen.
And speaking after the race, Abiteboul credited Ricciardo for a significant part of Renault's current upward trajectory.
READ MORE: Ricciardo says Eifel GP podium 'feels like the first all over again'
"The team would not be what it is today without Daniel," he said. "Even, and maybe thanks to, the year we had together last year, which was indeed a very painful year, which has pushed all of us, probably starting with myself, to take the measures that we've taken… now we are finding ourselves in a much better position for this year and for next year, and Daniel is capable of doing this type of thing [taking a podium], so I think it's a statement."
READ MORE: Renault 'have all the ingredients for a good 2021' says Alonso after testing R.S.20 at Barcelona
Despite that upward trajectory, Ricciardo won't be part of Renault next year as he prepares to switch over to the McLaren team – a decision he made before racing began this season, and which led to a brusque communique from the team at the time regarding the Australian's choice. And Abiteboul also chose his post-race media session at the Nurburgring to address his reaction to Ricciardo's departure announcement back then.
"I know that our communication was a bit negative when we found out that he would not stay with the team at the time," said Abiteboul. "But I think it's precisely because it was an honest, emotional, unfiltered communication at the time – [just as] Daniel is also being unfiltered and genuine in what he's doing today for the team."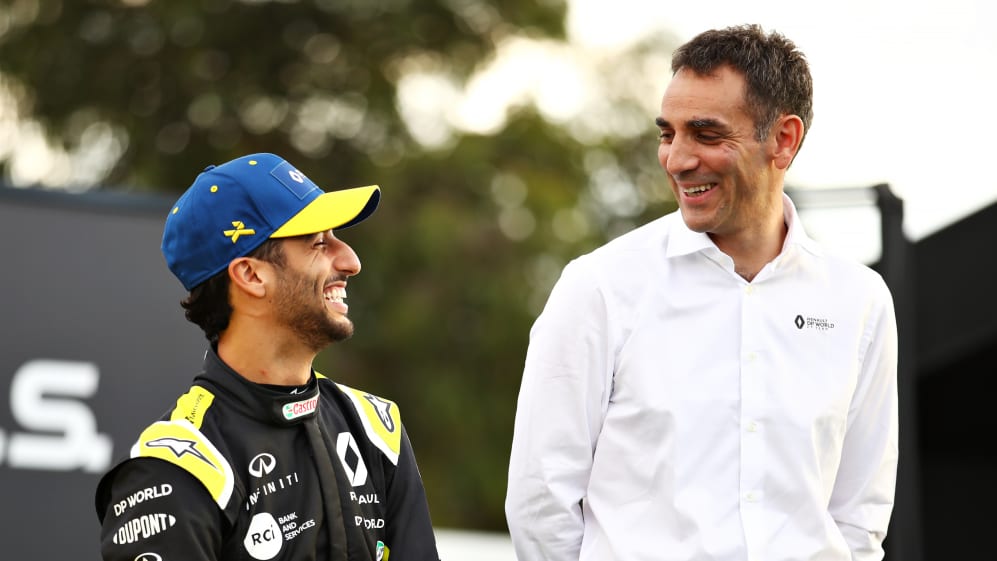 Abiteboul went on to reveal the genesis of the tattoo bet he made with Ricciardo – but admitted that he would take some time to reflect before heading to his local parlour, with Abiteboul set to choose the tattoo's size and placement, as Ricciardo selects the design.
"I don't [have a tattoo] – it's not really my style," he said. "I guess that's why I made that bet.
WATCH: Ricciardo left gobsmacked after being reminded he'd not done a 'shoey' on podium
"I remember that in Silverstone, it was the first day, or evening, in Silverstone last year where Daniel was showing me a new tattoo that he had and I actually asked him how do you get there, what's the sort of mental journey that gets to this type of tattoo.
"And he told me, 'Actually, I was just walking in front of that tattoo place, and I thought, "Let's do one."' So I said, 'Well, let's do something proper, so if you do your podium' – this was after a few beers – 'I'll do one.' And I'm a man of my word, so I'll do it. I just need a bit of time to decide the size and location."