Ricciardo admits he wouldn't rule out Red Bull return as he looks at 2021 options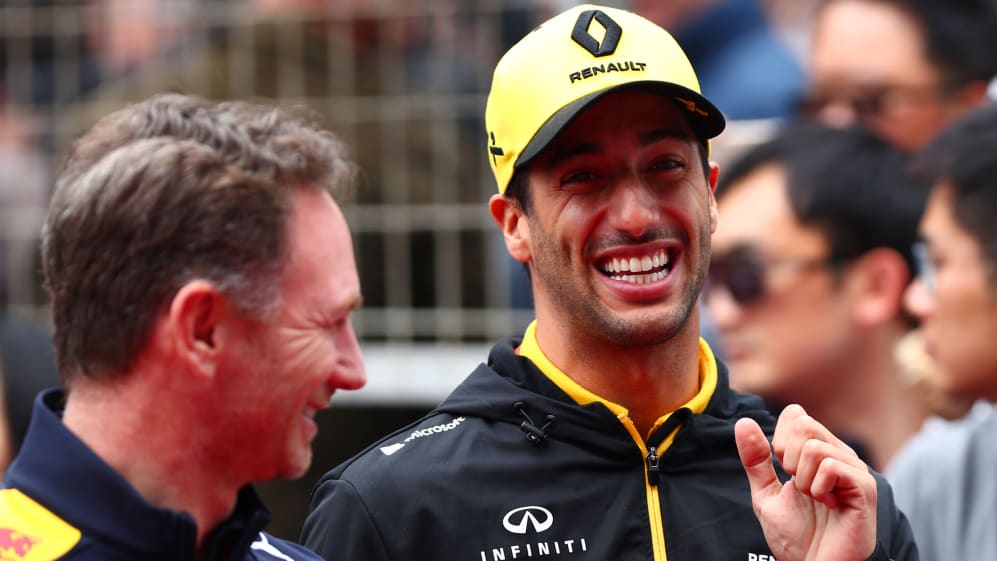 Daniel Ricciardo shocked the F1 world in the summer of 2018 when he announced he was leaving Red Bull to sign for Renault – but he has now admitted he would not rule out returning to the team that powered him to seven Grand Prix victories.
The Australian star's contract at Renault expires at the end of this season and in the past Mercedes and Ferrari have both been linked with moves for the 30-year-old, but when asked by Sky Sports F1 about a possible return to Red Bull, he did not dismiss the idea.
F1 REWIND: Watch our full-race stream as Ricciardo charges to victory in the 2018 Chinese GP
"I actually haven't really been asked that one," he said. "Would I rule out going back to Red Bull? I guess, to answer it: you know, no."
Ricciardo took seven Grands Prix wins for Red Bull between 2014 and 2018 – with 30 podium finishes and three pole positions – before his big-money move to Renault in 2019.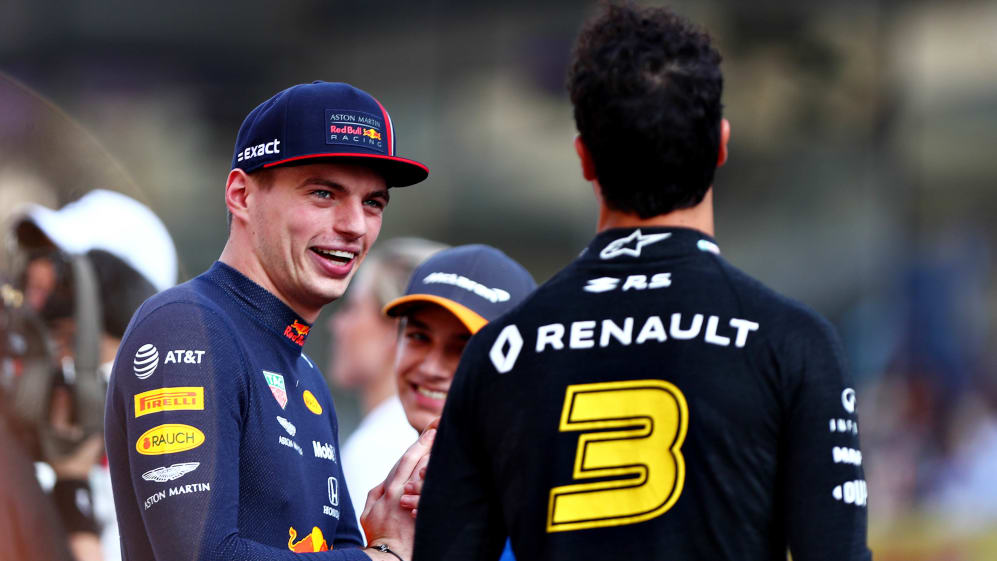 And in his own tongue-in-cheek manner, Ricciardo explained why a return to the Milton Keynes-based team could one day happen.
"Something I've learned growing up in general just through life is never say never, and never completely disregard something – unless it was going to prison or something that you'd really not want to go back to," he joked.
READ MORE: What now for Hamilton, Vettel and co? How delaying 2021 rules will impact the driver market
Yet, with the coronavirus pandemic having postponed the start of the 2020 season, Ricciardo said that there are no recent results for any potential suitors to judge him on, and no opportunity to talk to any other teams.
"Never say never [but] it is hard having chats right now – because we haven't had [races], we're at a stalemate, nothing's really happened.
"And normally chats start to come off the back of races, and results and momentum, so there's honestly not much to talk about for now."
Ricciardo's future in Formula 1 will continue to be one of the sport's most captivating stories as both Max Verstappen and Charles Leclerc have inked long-term deals with Red Bull and Ferrari, respectively.
READ MORE: Hamilton and Ricciardo take control of the 2021 F1 driver market
But we could therefore have a potential driver merry-go-round on our hands as the likes of Sebastian Vettel, Lewis Hamilton, Valtteri Bottas and Ricciardo haven't yet set their 2021 plans in stone.
So, which team do you think Ricciardo will be driving for next year?