Feature
Sebastian Vettel discusses his F1 future with Ferrari, temporary pay cuts and his lockdown lifestyle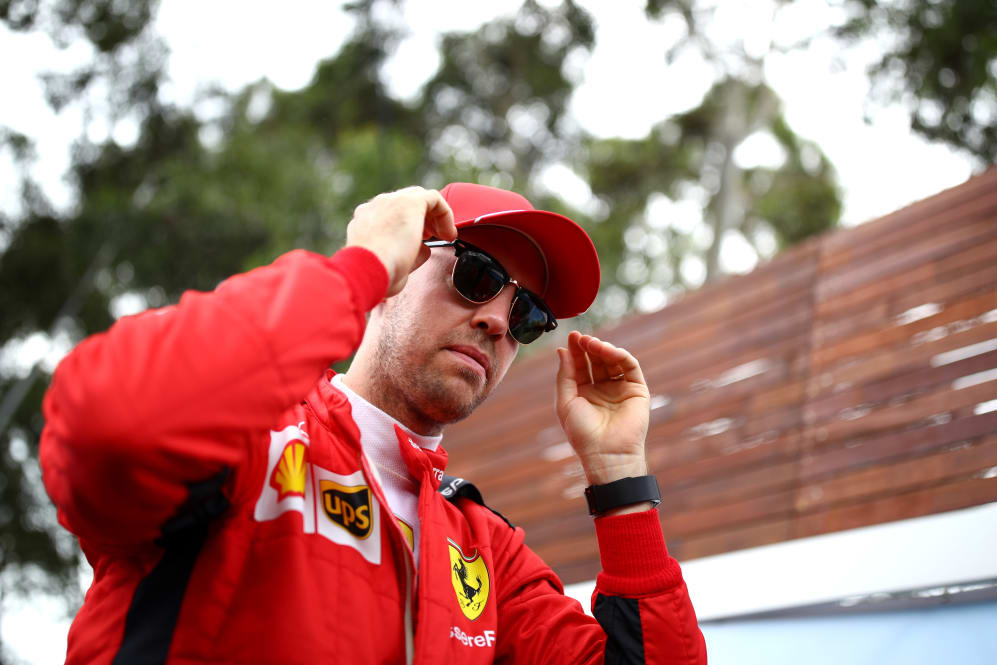 It's 8:30am CET and Sebastian Vettel has already been up for a couple of hours with his wife, entertaining their three kids, all under the age of six. But for the next 90 minutes, he will fulfil a series of media calls with a variety of outlets across the globe via video conference before heading out on a long bike ride in the Swiss countryside.
The Ferrari driver, like his 19 Formula 1 rivals, is staying home as the world battles coronavirus, with the sport he loves and calls his day job unsure when it will resume activities. So he has carved out some time to allow the international media to pick his brain on several subjects, kicking off with something that has been a hot topic all year…
"High chance" new Ferrari deal done before season resumes
The Ferrari seat alongside Charles Leclerc for 2021 and beyond is among the most prized on the grid, with Daniel Ricciardo and Carlos Sainz among the names linked with it. But the incumbent Vettel has no intention of going anywhere and with Ferrari boss Mattia Binotto being very complimentary about his charge, the arrows are all pointing towards a continuation of their partnership. And with F1 on shutdown, there's suddenly plenty of time to crunch the numbers and agree the details to push it over the line.
Could it be done before we go racing again? "It depends when we will have the first race," says Vettel. "There is a high chance we will have to make a decision before there will be the first race because at the moment it looks like there will be no race before June or even July.
"The main priority at first was to ensure that we're all dealing with the situation in the right way. Therefore, everything was put on hold and I can imagine that's the same everywhere else and it was the same for us. It's not like a couple of days after Australia we said 'right now [we'll talk]. We will make progress."
READ MORE: Leclerc and Ferrari announce multi-year agreement
The obvious next question is how long would the contract be for? Vettel's last few deals have been multi-year and while he concedes that he's approaching the twilight of his career, the 32-year-old doesn't see age as a barrier, thus suggesting we shouldn't rule out a longer-term contract.
"Whatever the deal will be like, it will be whatever I and the team will be comfortable with," he says. "So in terms of duration I don't know. Normally the contracts I've had in the past were all three-year deals. I know I'm one of the more experienced drivers in Formula 1 but I'm not the oldest and I don't think there's an age limit in this regard."
READ MORE: What now for Hamilton, Vettel and co? How delaying 2021 rules will impact the driver market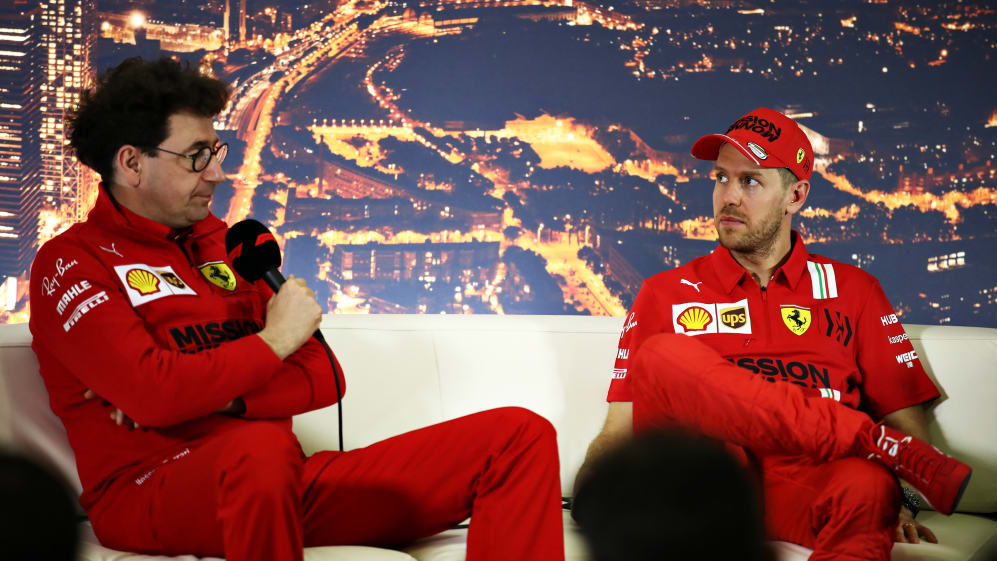 "Painful" not to race, but F1 must be patient
With the status of the coronavirus pandemic changing on a daily basis, attempting to predict when F1 may resume is futile. But F1 and the FIA are still making plans for all scenarios, while the drivers have been discussing it, too. What does Vettel think? Unsurprisingly, he gives a very thoughtful answer.
"We have spoken about that a fair amount inside the GPDA (Grand Prix Drivers' Association)," says Vettel regarding how F1 should handle a return to racing. "It's a very, very difficult one. It's a tough decision. On the one hand you have the health of the sport if you look at it from a business aspect, on another hand you have the responsibility of the people in the paddock - the working people inside the paddock - and of course most importantly the fans.
"It's a sport that is carried out in the open but we have a lot of people that normally come to watch our races. We need to make sure that as much as we are taking care of ourselves we are also taking care of the public. Now, there's a lot of options you can think of in terms of how to get going again, what's the best format to start racing again.
READ MORE - Vettel: Why 2020 will be a defining year for Ferrari's 'man of the people'
What we would all like is to get back to normal
"Whether it's without fans, whether it's with fans, ghost races or no-ghost races and other things, I don't know. I think nobody likes to race in front of empty grandstands, it feels a bit odd, but on the other hand the question is when is the right time to sort of say let's start racing again and whether a ghost race can be held much sooner than a race in a way that we're used to it.
"What we would all like is to get back to normal - not just for Formula 1 but for everybody's sake and the whole world - but as I said previously in this regard the best prescription will be to be patient. It is painful because I want to get back in the car and if I'm selfish I want to race, but there's a lot of people that would like a lot of things right now compared to the situation they're in now.
"Probably at the very beginning the first couple of races will be compromised compared to what we're used to but hopefully not too much because obviously we want to race in a way that we are all familiar with, meaning in front of crowds, in front of fans, with great atmosphere and so on. We will see."
READ MORE - Brawn: 2020 F1 season likely to start in Europe, could be behind closed doors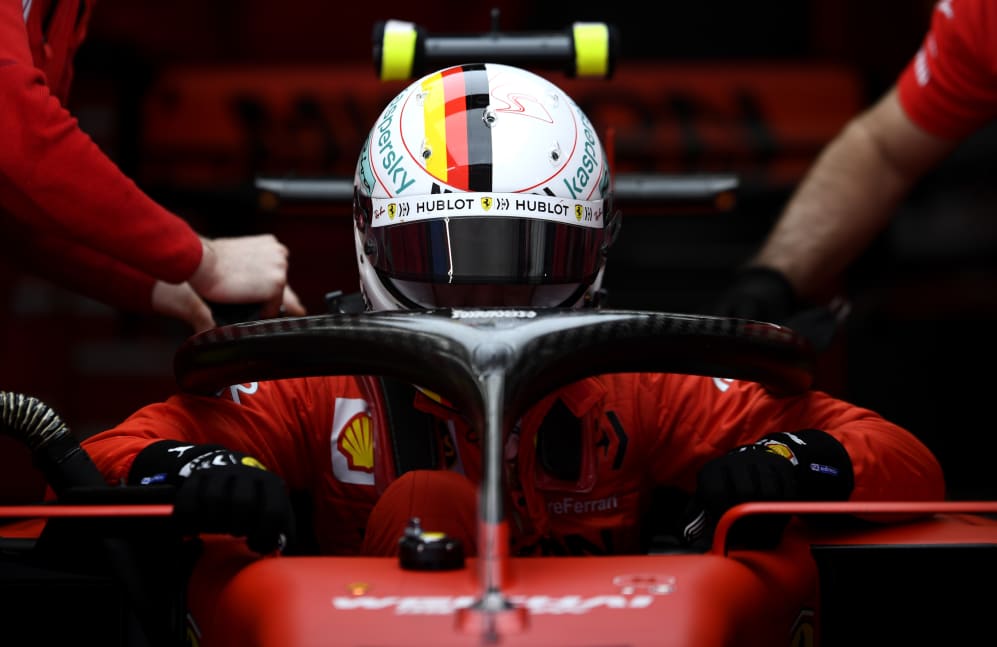 Shutdown means more time with the kids and for training
Traditionally once a season ends, F1 drivers enjoy a week or two off over Christmas before turning their attention to an intense block of training. It's the only time of the year where a driver can hit training hard and consistently to improve their physical and mental well-being for a gruelling season.
This year, though, the unusual circumstances have provided another opportunity to get a heavy programme in. "A lot of my time is spent training," says Vettel. "It's similar to a winter progamme. The nicer thing right now is that you can go outside for a lot of the stuff because it's getting a bit warmer, jumping on the bike etc. That will help me physically and mentally to stay sharp."
But like millions of parents around the world, Vettel has to balance work and training with looking after his kids. "Well the kids are definitely occupying me," he says. "Two of them are in kindergarden so we get some stuff sent over but also we're quite happy to keep the kids entertained and figure out some stuff.
I enjoy it a lot, the time I have with them [the kids], but I miss it a lot being in the car
"There's been lots of variety, both German-speaking, English-speaking, in terms of offers to do stuff with the kids like courses and stuff online which help. But in general, we're definitely not getting bored and not running out of ideas. They keep us busy!"
But naturally, he is missing the day job. "I enjoy it a lot, the time I have with them [the kids], but I miss it a lot being in the car," says Vettel. "That sensation of driving, there's nothing really that can replace that, so that's what we're waiting for. It gives a chance to reflect and it's quite intimate time with family as well. Obviously the circumstances that led to it are not nice at all but we're trying to make the best out of it."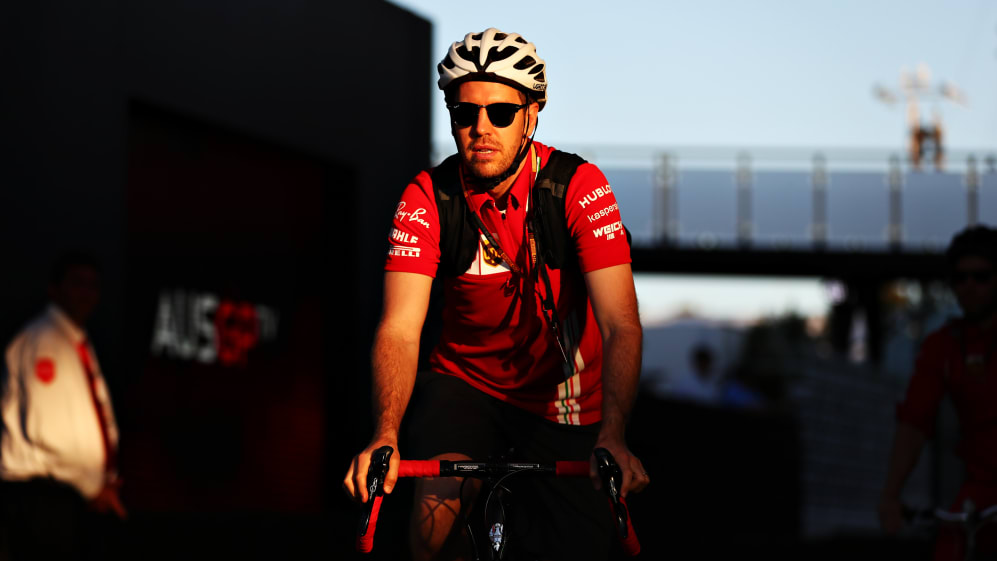 Discussions are taking place over a temporary pay cut
Half the grid have placed some of their staff on an enforced leave of absence. Of those teams, McLaren, Williams, Racing Point and Haas drivers have taken pay cuts. Ferrari are not furloughing staff, but Vettel admitted he is discussing a salary reduction, though the details will not be revealed.
"It is definitely something I am talking about with the team," says Vettel. "As I said earlier, we don't know yet how the season will look and when it will start and how many races we will have etc.
"I've always kept whatever decisions I made on this front between the team and myself and it will be the same this time. I'm not keen to use this point at this time as an image polish or anything like that. What I've decided to do in the past it has been quiet and it will be the same now."
Is virtual racing on the cards? Possibly...
His team mate Charles Leclerc won his first race of the season, albeit virtually, when he triumphed in the F1 Esports Virtual Grand Prix series earlier this month, less than a week after getting a copy of the F1 2019 game.
A number of F1 drivers, including Max Verstappen, Lando Norris and Alex Albon, have turned to their in-home simulators to get their racing fix and pass the extra time they aren't used to having.
Vettel hasn't been one of them, but maybe the bug has bitten. "The truth is I didn't have a simulator until a couple of days ago, so I haven't been tempted because I didn't have the chance," he says.
"I have heard a lot of things about it, so I figured I should get one and try, but I still need to set it up properly. Generally I am not going to foresee a career in sim racing - I think it is more something to try for fun.
"I've grown up with some of the stuff and I have been playing some games, but to be honest since I had kids it's not the first thing on my list to do. But we'll see how much time there will be." He adds: "I'm aware that some people take it very seriously and spend a lot of time there, but I also enjoy doing other things so it will be a bit of a mix."