Ricciardo happy to move on from 'pretty painful' Turkish GP after early stop costs him in Istanbul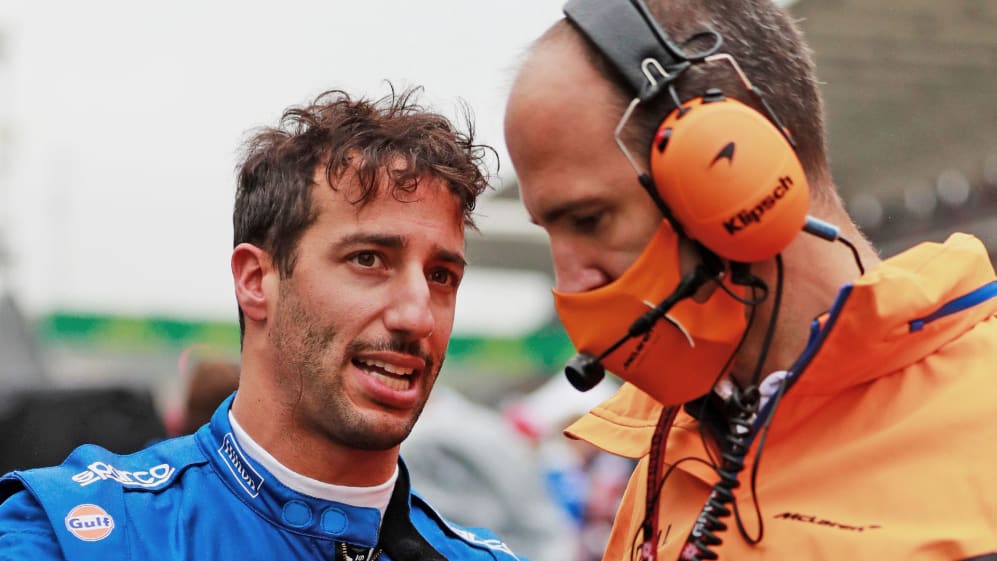 Daniel Ricciardo came away from the Turkish Grand Prix without any points to his name, after an early move to intermediate tyres failed to reap rewards for the McLaren driver in Istanbul.
A late decision by McLaren to equip Ricciardo with a new power unit, MGU-H and turbocharger meant that he started the Turkish race from P20, alongside the similarly penalty-hit Ferrari of Carlos Sainz.
READ MORE: Bottas holds off Verstappen and Perez to claim first win of 2021 in damp Turkish GP
But while Sainz was able to use Ferrari SF21's punchy pace to climb as high as P8, Ricciardo was running 11th with a lap and a half to go when he was passed in quick succession by the Alfa Romeos of Antonio Giovinazzi and Kimi Raikkonen – Ricciardo falling to P13 at the flag, having paid the price for stopping a full nine laps before the rest of the field for new intermediates on Lap 21 of 58.
"I don't really want to have to talk through it – it was pretty painful!" laughed Ricciardo after the race. "We weren't quick. I thought at the beginning, we'd be able to cut through the field a bit easier, but we got through a couple of cars and then it was just stalemate.
"I killed the front tyres quite quickly," Ricciardo added, "so we were kind of in a position to try something. I thought in clear air, I'd be a lot quicker, so we pitted for a new inter, went out and it wasn't particularly fast. I mean, we were quicker but nothing crazy.
"And then the tyre started… to go slower, and then all of a sudden a lot quicker, and then massively slower at the end – the tyre just said 'goodnight!' and just gave us nothing in those last 10 laps. We got right down to the canvas, I think. I'll try to learn from it, but not a very competitive Sunday."
READ MORE: Sochi hero Norris says P7 finish in Turkey 'the best McLaren could do'
The Istanbul result brought to an end a strong run from Ricciardo, fourth in the previous race in Sochi, and having of course won the Italian Grand Prix before that.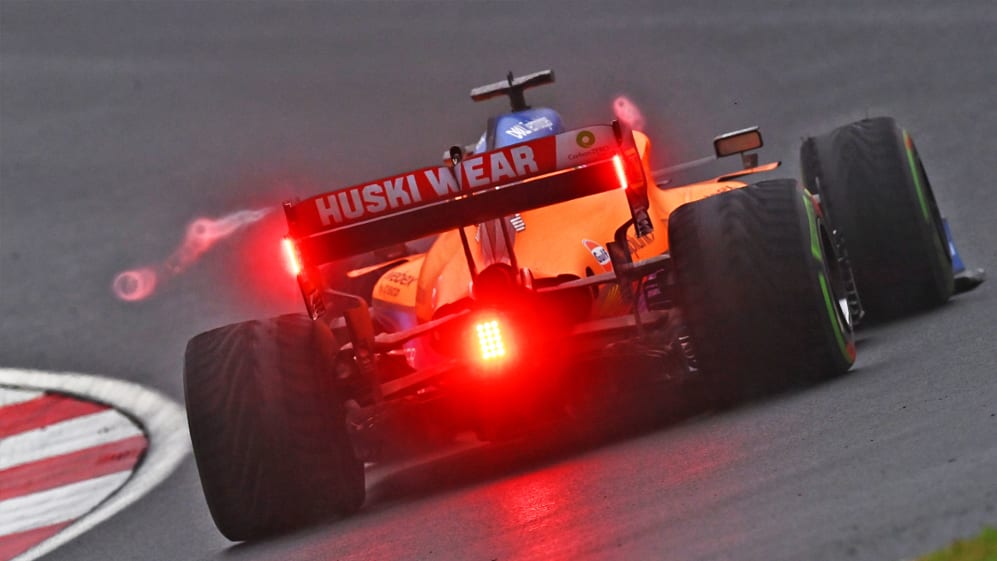 But Ricciardo was confident that the Turkish Grand Prix – in which team mate Lando Norris could qualify and finish no higher than P7, having taken pole in Russia and been in the mix for victory – was just a speedbump for him and McLaren.
TECH TUESDAY: How bad weather foiled Hamilton and Mercedes' smart rear wing choice for Istanbul
"I'm not going to let it bring me down," said Ricciardo. "If I think about this weekend, all I've got to do is think about Monza and I'm happy again! No it's all good. We're going to debrief now, try and learn something from it, but then let's move on. Just a little speedbump on the journey, so not stressed… I'm looking forward to Austin, that's all!"
McLaren's result in Turkey allowed rivals Ferrari to close within 7.5 points of their third place in the constructors' standings, with six rounds to go.