Ricciardo pinpoints the moment former team mate Verstappen became 'a complete driver'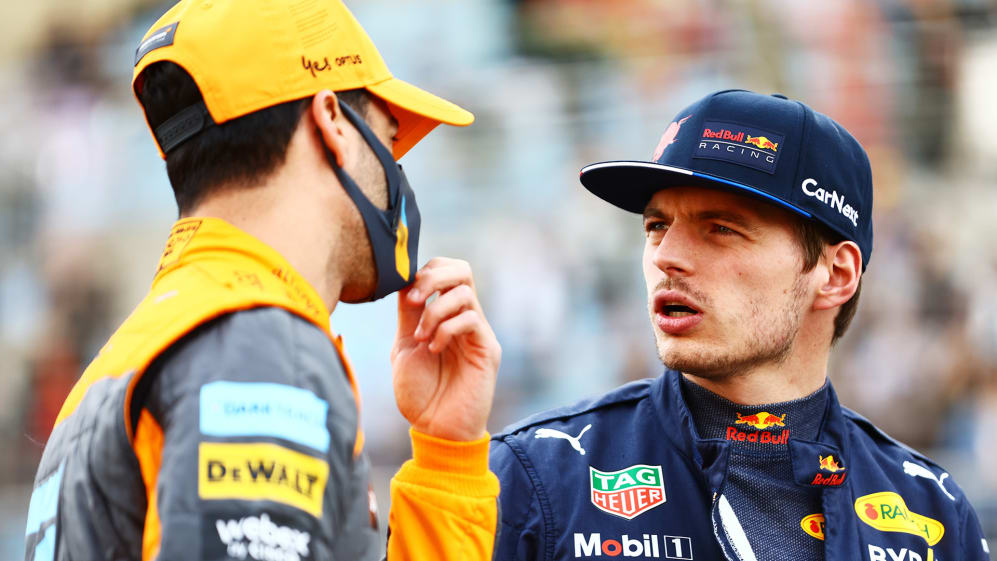 Daniel Ricciardo believes newly-crowned double F1 world champion Max Verstappen took his biggest step as a driver during their final season as team mates at Red Bull back in 2018 – claiming it was then that the Dutchman "had a bit of a self-realisation".
After sealing back-to-back championship wins at the recent Japanese Grand Prix, praise has been heaped on Verstappen for his actions in and out of the car throughout 2022, with Red Bull motorsport chief Helmut Marko declaring that he made a "big step" forward in performance.
READ MORE: From Ascari to Verstappen – How all 11 back-to-back F1 champions did the double
However, Ricciardo feels that the most noticeable change in Verstappen's approach came some four years ago, when he emerged stronger from a series of early-season incidents – including a dramatic clash between the pair in Azerbaijan – to rack up podium finishes and race wins as the 2018 campaign wore on.
Asked if he has noticed any changes in Verstappen en route to him doing the double this year, Ricciardo said: "I think he definitely took a step. I think it was the last year I was with him [in] 2018. [Across] the first five or six races he was in the wall a lot, having incidents or making mistakes, mostly on his behalf.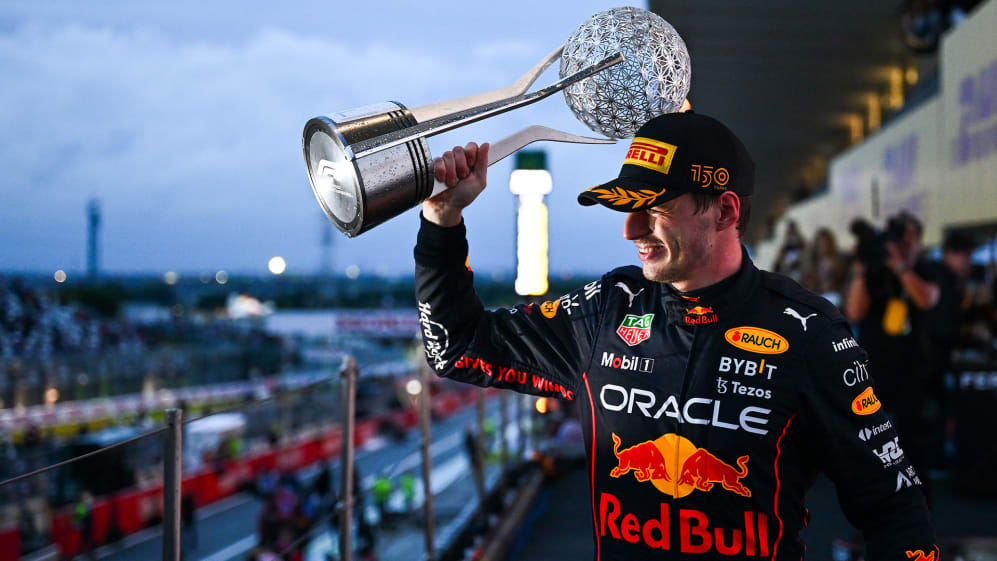 "Then through that year… It's like he just had a bit of a self-realisation and a step of maturity, which is also natural – we all go through it. I honestly think that from the middle of that season on, he became a more complete driver."
Ricciardo went on to note that, after Verstappen's driving style came under the spotlight again in 2021 amid his fierce title battle against Mercedes driver Lewis Hamilton, his 2022 fight with Charles Leclerc and Ferrari has been less intense.
TOP 10: We rank the best drives of double world champion Verstappen's F1 career so far
"Obviously last year, when you're fighting for a title, I'm sure you're going to push the boundaries a bit more… I mean, the fight between him and Lewis was controversial because it was also Mercedes vs Red Bull, so there was a lot of intensity around that," said the Australian.
"I think this year it's been less tense as a battle and therefore he probably hasn't needed to put himself in that position as well."
As for what Verstappen can go on and achieve in F1, Ricciardo thinks the only question surrounds whether Red Bull can continue to produce a competitive car – with the 25-year-old tied to the team through 2028.
"It's always hard to predict who will be a world champion. I think you can recognise the drivers who have the talent to do it, so I recognised that, in the right car, he would definitely have the chance to be world champion – I saw that in his future," added Ricciardo, who looks set to drop off the grid in 2023 after losing his McLaren seat to Oscar Piastri.
ANALYSIS: Why Red Bull and Verstappen have committed their futures together
"There's no guarantee [of success], but I certainly saw that, especially because he was so young. I'm not surprised he's in this position. Even now, predicting will this be his second of five, or his second of only three… It's hard to know, because again you need the team and the package."