'The reality is I won't be on the grid in 2023' says Ricciardo, as Gasly and De Vries moves confirmed
Daniel Ricciardo has intimated that it's now all but certain that he won't be on the F1 grid in 2023, following the news that Pierre Gasly and Nyck de Vries had signed up to Alpine and AlphaTauri respectively for next season.
Gasly and De Vries's signings means that only two realistic berths remain open at teams for next year, at Haas and Williams.
EXCLUSIVE: Gasly on joining Alpine, leaving the Red Bull family and his relationship with Ocon
But with Ricciardo – who it was announced in August would part company with his McLaren team a year earlier than the end date of his contract – having hinted recently that he was prepared to take a sabbatical in 2023 before attempting to return to the F1 grid in 2024, the Australian appeared to confirm that that was now his plan as he faced the media after qualifying 11th at the Japanese Grand Prix.
Asked about the news that Pierre Gasly would be moving to Alpine – which was confirmed early on Saturday morning at Suzuka – Ricciardo replied: "To be honest, the Gasly news I was aware of. I knew they were talking for a while and I knew they were very interested in Pierre, so I would say I was prepared for that and no surprise.
"We were trying to navigate our way round that and figure out what was next, but I think the reality now is I won't be on the grid in '23.
"I think it's now just trying to set-up for '24," added the eight-time race winner. "I think there could be some better opportunities then, so that's really what all this confirms and now where the sights are set."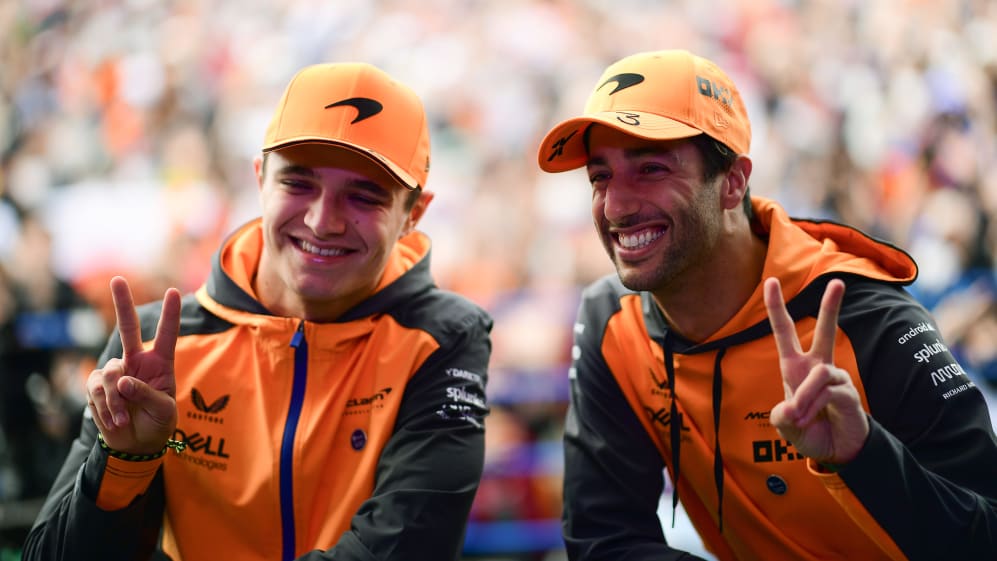 Having previously told the media that a reserve driver position with a top team was a possibility for 2023 – with Mercedes, for one, thought to be interested in the Australian's services for next year, especially now they've lost reserve driver De Vries to AlphaTauri – Ricciardo doubled down on his intention to keep a foot in the Formula 1 paddock, rather than experimenting with other categories of racing.
"Certainly the plan is still to be involved in F1," said Ricciardo, who's endured a tough 2022, scoring 29 points to team mate Lando Norris's 100 – with countryman Oscar Piastri set to replace him at McLaren next year, "and this is kind of like just hitting pause for a little bit. That's the way I see it as far as my F1 career goes.
READ MORE: Tost expecting De Vries to be up to speed in F1 after 'a couple of tests' as he opens up on decision to sign Dutchman
"The full intention is for '24. Sure, [racing in other series] could open up opportunities to maybe do some of that stuff but if I feel it's going to deviate away from my target, I would still say it's not really where I'm looking. As cool as it sounds to compete in something else, the truth is mentally I'm not there yet.
"I'm still so engaged in this, and I think a bit of time off or out of a seat will probably do me good, so I would probably use that as opposed to trying to jump in something else and stay busy in a different category. So I would still say pretty convincingly it wouldn't happen anywhere else."