Ricciardo predicts Renault will be 'back on top of car' at Imola after struggling in Portugal
Last weekend it was a case of "damage limitation" for Daniel Ricciardo as he finished ninth in Portimao - but the Australian said he expects Renault to get back towards the front of the midfield at Imola.
On a middling Portuguese GP weekend for Renault, Ricciardo took P9 and team mate Esteban Ocon P8 while Racing Point's Sergio Perez finished seventh, McLaren's Carlos Sainz sixth and AlphaTauri's Pierre Gasly took a stellar fifth. This weekend, Ricciardo said he reckons Renault won't have the same issues – after a pedal around the track on Friday morning.
READ MORE: 'I prefer to race when I feel 100%' – Alonso refutes idea of 2020 race return with Renault
"I think we'll be back on top, well, on top of the car, in Imola," he said. "I went for a track ride this morning and it looks awesome. I haven't competed around here before. It's certainly got some old school characteristics: it's quite narrow, not much run-off on the kerbs, and I feel like you can really wrestle the car around here, so I think it's going to be fun. We'll see if we're competitive.
"Obviously, we've got 90 minutes to figure it out tomorrow morning."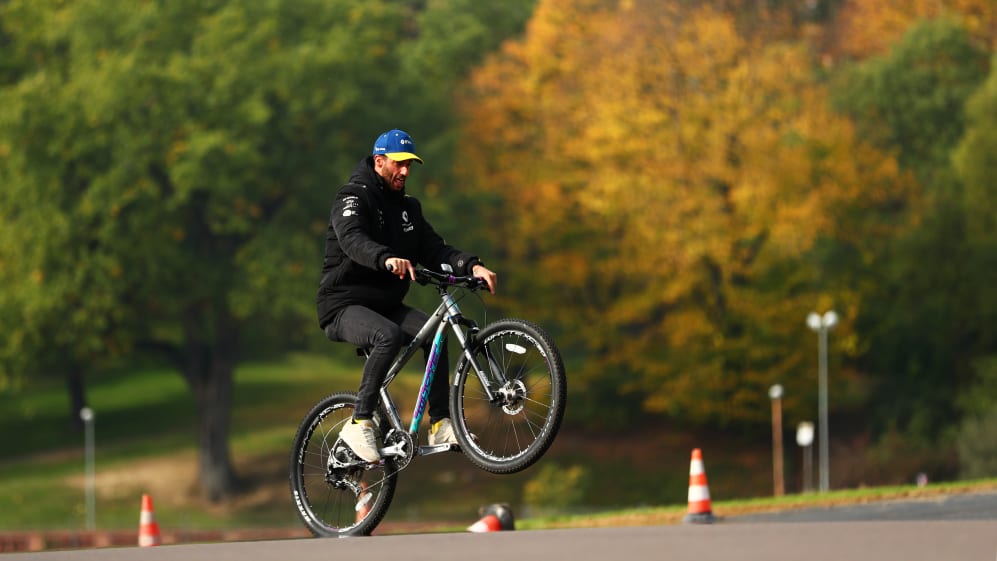 Renault's sporting director Alan Permane explained why Renault weren't as competitive in Portugal, and are expecting more in Italy.
"We had a unique set of circumstances there; the tyres were a bit too hard for the circuit, it had just been resurfaced, it was pretty cold [but] things will be much more normal here – much more, if you like, like the Nurburgring where we were on top of things. I hope we'll be back up there," he surmised.
The Nurburgring was, of course, where Ricciardo scored his first podium for Renault and won a tattoo bet that will have Team Principal Cyril Abiteboul going under the needle soon.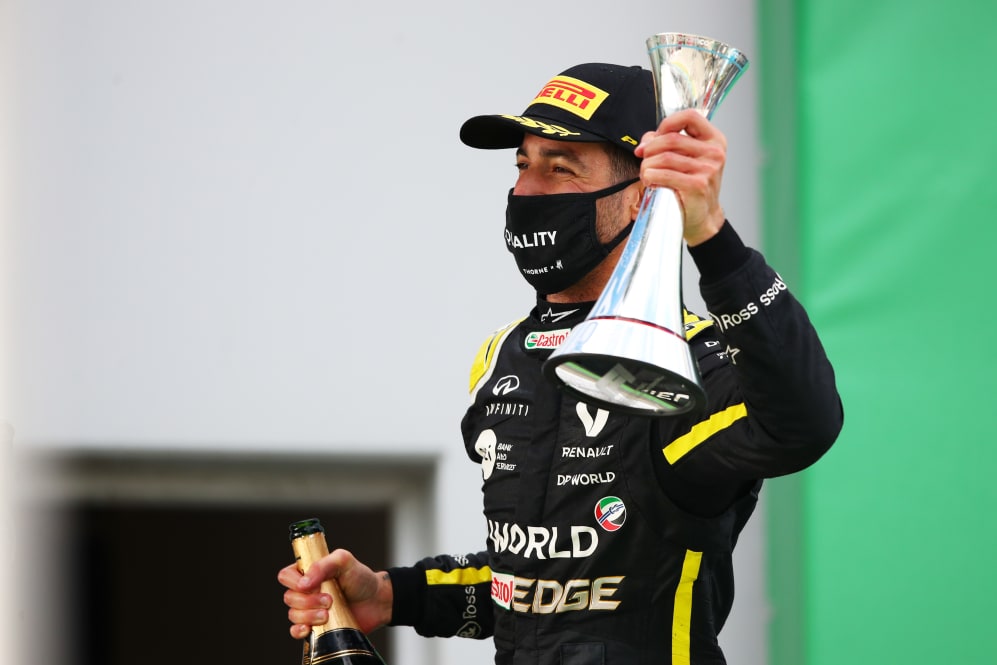 This time, Ricciardo is looking to consolidate his fourth-place standing in the championship and said that Saturday will be crucial thanks to Imola's narrow layout.
"It's always qualifying – so important." he explained. "I haven't raced here… but I can tell already the track is narrow, it's fast, I think it is going to be tricky for overtaking, so in qualifying we need to execute a good lap in Q3 when it matters and put ourselves in that position," concluded the Australian.
Furthermore, Renault will be hoping to catch up to McLaren and Racing Point in the fight for third in the standings as the midfield battle heats up this weekend.
READ MORE: Who will win the fascinating race for P4 in the drivers' championship this season?