Ricciardo reveals he's already got an artist working on tattoo designs for Abiteboul after Eifel GP podium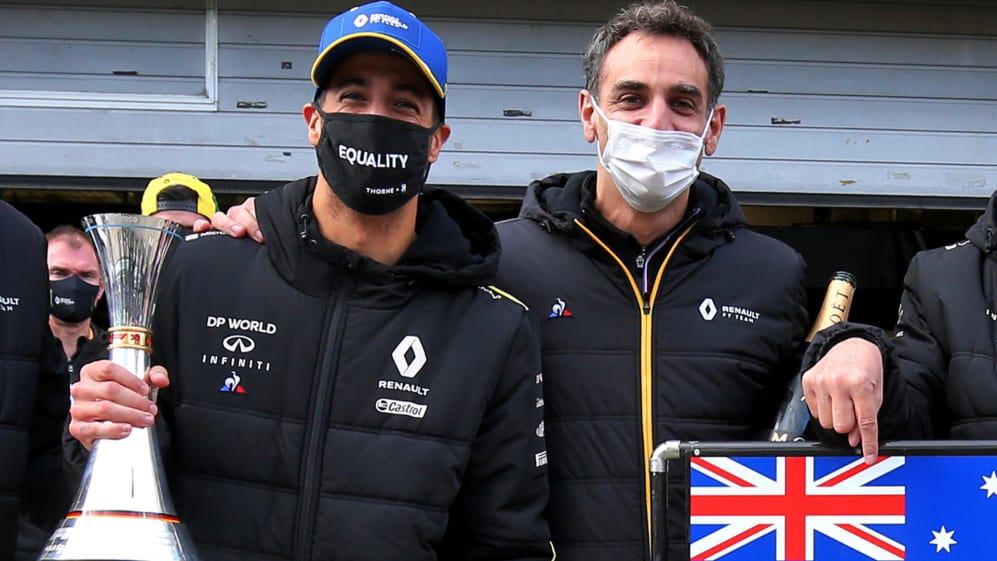 I've never seen someone so excited not only [about] the thought of getting a tattoo but now knowing he's going to get one
"So I've got to speak to Cyril to see the logistics," continued Ricciardo. "Hopefully before Bahrain, the last kind of triple-header, we find a window to get it done. I know I'm in the factory then, so hopefully he might be around too.
READ MORE: OPINION – Renault's recent resurgence is real – and the future looks bright
To Ricciardo, the tattoo bet will hopefully be part of a warm farewell from the Enstone/Viry team, for whom he has raced since the start of the 2019 season.
"I definitely want that 'sad to leave' feeling, you know… when I announced my move to McLaren, I didn't want the next six months to be a painful or uncomfortable six months. As you've noticed it hasn't been like that at all; it's been really good.