Ricciardo ready to 'make it happen' after Renault hit the ground running in Budapest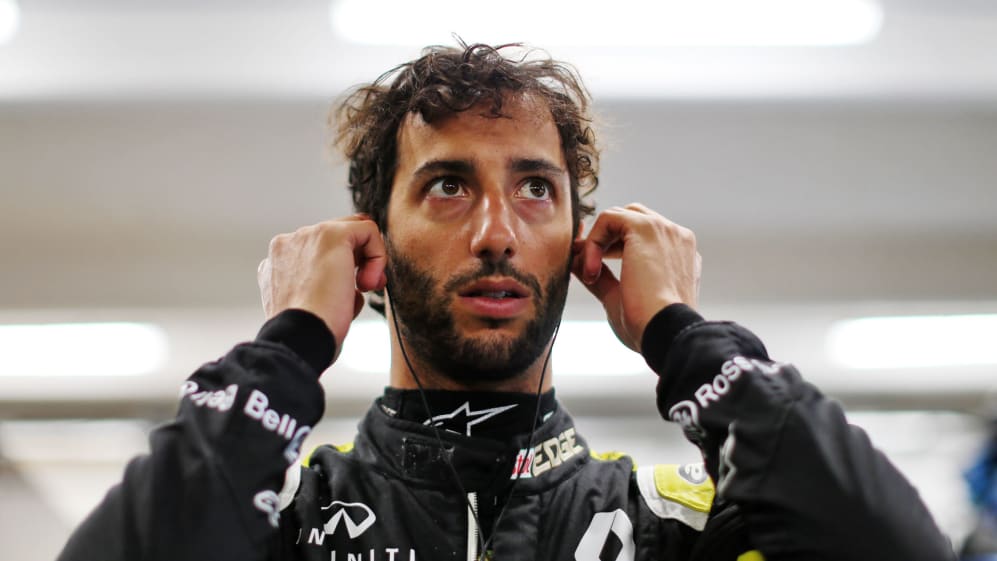 Daniel Ricciardo was full of confidence after setting the fifth-fastest time in first practice at the Hungaroring on Friday, with the Renault driver insisting he is ready to tackle whatever weather is thrown at him this weekend.
"It felt nice this morning, obviously tomorrow we'll see whatever the conditions. I think both wet or dry we're pretty confident, we'll make it happen and yeah, put on a good one," said Ricciardo on a day where he finished FP2 15th fastest without setting a flying lap due to the wet conditions.
READ MORE: Leclerc excited for Hungarian GP weekend as he praises 'positive signs' from Ferrari's Friday running
The Australian explained that the limited amount of Pirelli wet tyres (three sets of wets and four intermediate sets) supplied to the teams, compared to 13 sets of dry compounds, meant that they rationed their rubber on Friday's FP2 session in case of rain in FP3, qualifying or even the race.
"This afternoon, everyone's like 'why didn't you run in the wet?' It's the whole tyre scenario. You have to be a bit mindful about what tyres and how much you use so we couldn't do too much," he explained.
"Otherwise, it was a good first practice, we hit the ground running, so I think we're alright for tomorrow."
But with the midfield battle super-tight so far in 2020, Renault are leaving nothing to chance, with Ricciardo revealing he had just stepped out of a race strategy meeting that left his brain "fried" as the team try to account for rivals like Racing Point and McLaren – and the threat of wet weather, with forecasts putting the chance of rain on Saturday and Sunday at around 40%.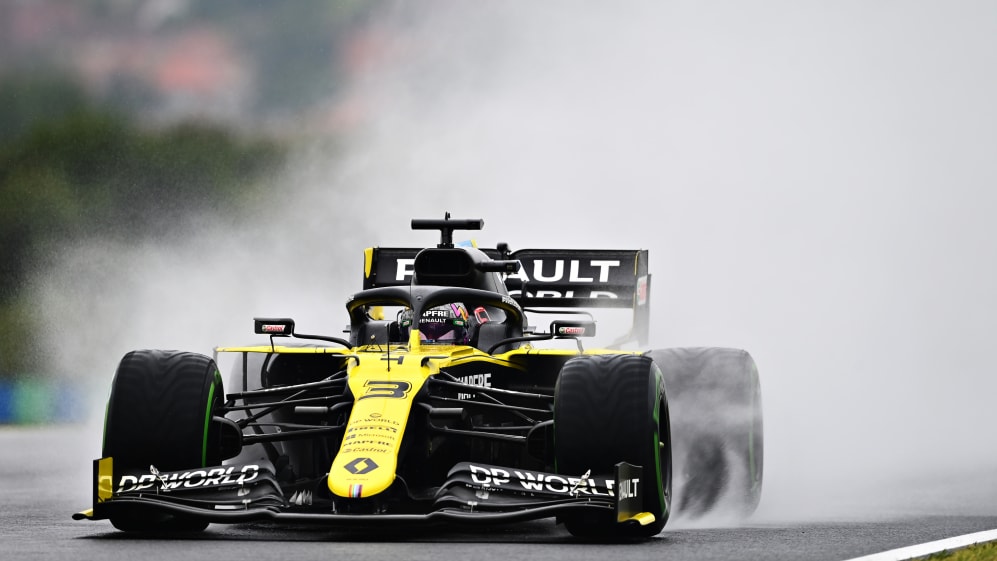 "It was a long discussion. The big question mark is the rain, [we] don't actually know what's going to happen. We'll see, but I think we're pretty good."
As for that rain, Friday brought another wet session after qualifying in Styria was soaked and FP3 cancelled altogether last week, and the Austrialian couldn't hide his bemusement. "We're in July, it's raining all the time. What's going on, Europe? Give me something better," he joked.
With the British Grand Prix scheduled for two weeks after Hungary, perhaps Ricciardo shouldn't get his hopes up for better weather…