Ricciardo says McLaren have 'work to do' to fight Ferrari at Silverstone as he targets first 2021 top 5 finish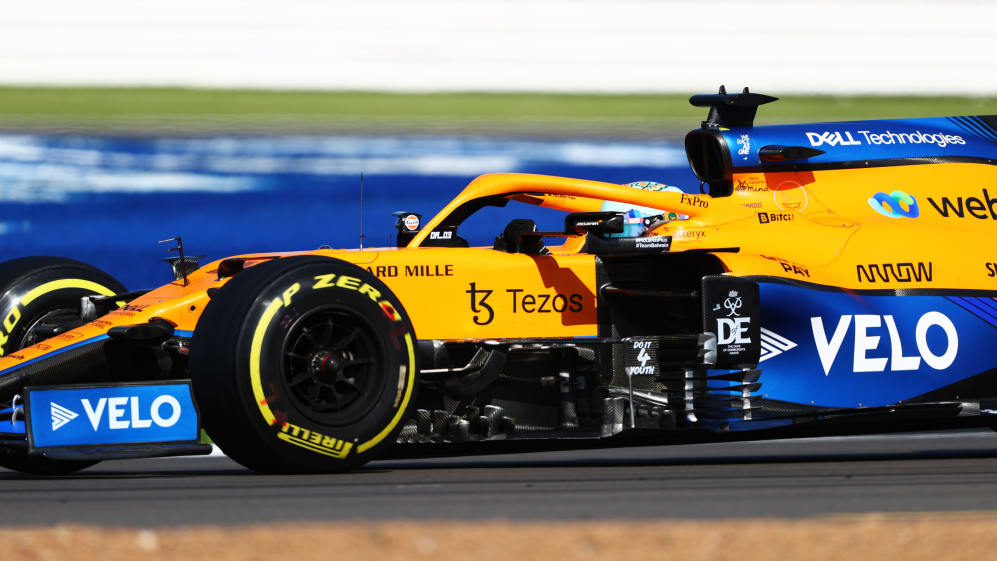 Daniel Ricciardo may have finished a solid sixth in the debut F1 Sprint at Silverstone, but says McLaren have it all to do if they are to get on terms with Ferrari in Sunday's British Grand Prix.
Ricciardo qualified seventh on Friday, just 0.002s behind team mate Norris, and gained a place in the Sprint when Red Bull's Sergio Perez spun out at high speed. But with Charles Leclerc finishing fourth for Ferrari – and Carlos Sainz fighting back up through the field after Lap 1 contact with George Russell – Ricciardo said his team were playing catch up with the Scuderia at Silverstone, in their battle for P3 in the constructors' championship.
READ MORE: 'There was nothing more I could have done' says Russell, after first lap contact with Sainz in F1 Sprint
"From what I understand, I think Charles [Leclerc] was a little quicker and I saw that Carlos got put out and came through the field, so I would say we've still got a little bit of work to do if we want to get in the Ferrari fight," said Ricciardo.
"But I think we were decent relative to the others and started seventh today, start sixth tomorrow, so it's a little victory and yes, I'll try and aim for a top five tomorrow. Apparently, I haven't got one this year, top five, so I think sixth is my best result. That's kind of sad. I'll try and break through the top five."
As for Norris, the Briton finished fifth in front of his home crowd in the Sprint, but nearly 13 seconds behind Leclerc. That was after he found himself behind Alpine's Fernando Alonso, the two-time champion enjoying a stunning start to leap from P11 to P5 on the first lap, with Norris getting back ahead on Lap 5.
"I don't know what happened to him [Alonso] to be honest, but he just disappeared all of a sudden, which was good for me. So yes, I was quite happy with that," said Norris of Alonso. "We knew we had better pace than Fernando. He also did a good job but I knew I'd be able to get him back and in the second half I was just a bit on my own.
F1 Sprint Moment: Watch as Alonso brilliantly charges from P11 to P5 at the start
"Frustrating that we were so far off on pace comparing to the other three teams – Ferrari, Mercedes and Red Bull – but we still beat one Ferrari, we still beat one Red Bull, so we did the best we could and we beat cars which were quicker than us today so I'm happy with that," he added.
McLaren are 19 points ahead of Ferrari before the British Grand Prix, but with Leclerc starting fourth and Sainz a provisional 11th on Sunday, will the Woking team be able to maintain that advantage?