Ricciardo rues 'missed opportunity' after qualifying just 0.002s adrift of team mate Norris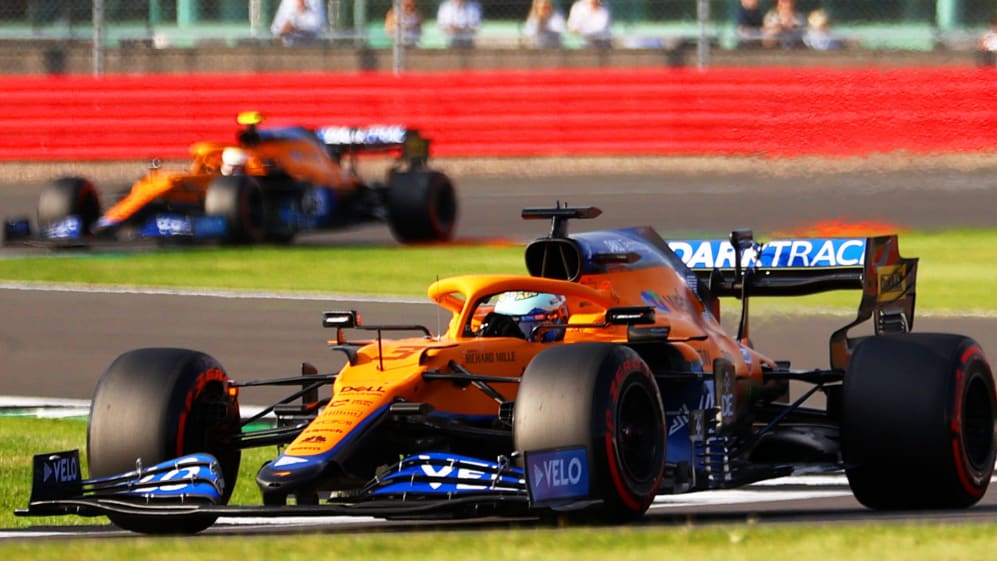 After a difficult recent run of qualifying sessions for Daniel Ricciardo, you'd have thought that taking P7 for the inaugural F1 Sprint at the British Grand Prix weekend, just 0.002s behind McLaren team mate Lando Norris, would have left the Australian elated. But frustration was Ricciardo's main emotion at Silverstone on Friday evening, as he felt like he'd missed out on the possibility of a top-four placing.
Norris had put in an eye-opening performance in Friday's only free practice session, going second fastest behind Max Verstappen in FP1 as Ricciardo took ninth.
READ MORE: Hamilton credits extra sim work and 'energy of the fans' after beating Verstappen in British GP qualifying
But despite Ricciardo closing the gap to Norris in qualifying, as the McLaren drivers wound up sixth and seventh on the grid for F1 Sprint and separated by just 0.002s, Ricciardo confessed to being frustrated at having qualified just 0.082s off Charles Leclerc's P4.
"I'm mixed right now, because it was actually good," said Ricciardo. "We had a good feeling and good pace and just the last run, I think there was some time on the table. I see how close it is and when you see fourth so close… right now I feel like I know where that [time] is."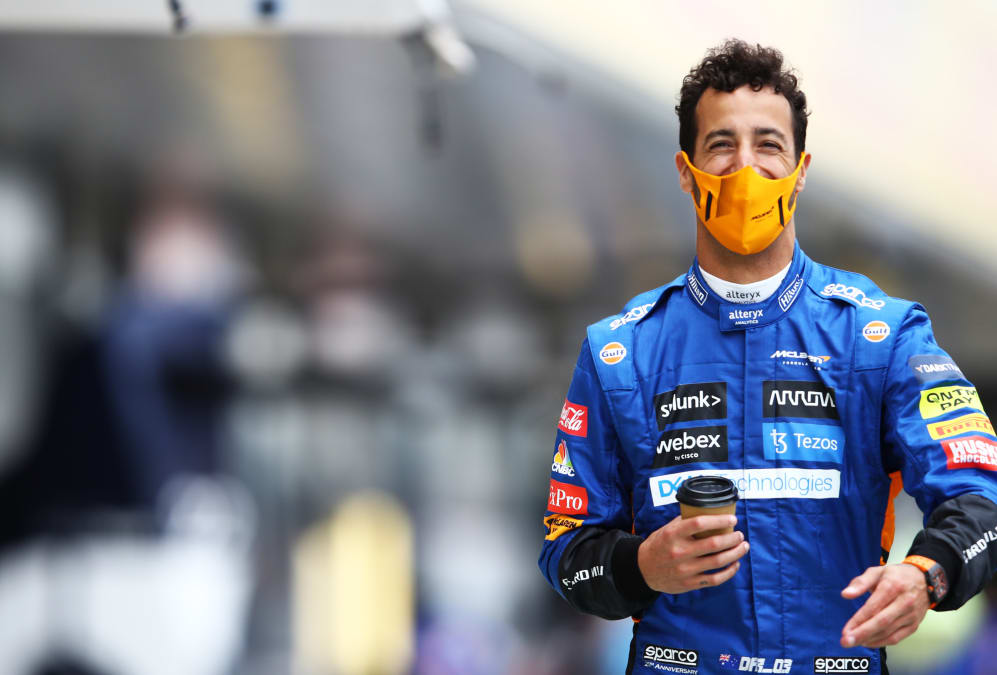 By contrast, Norris – who admitted ahead of the weekend start that he wasn't in 'perfect condition' after being mugged at Wembley Stadium last Sunday – felt that he'd got the maximum out of his McLaren MCL35M, considering that all the drivers and teams had had just an hour's worth of practice to get their set-ups dialled in on Friday.
READ MORE: Verstappen says his Red Bull 'felt weird' as he misses out on P1 for Sprint – but vows to bounce back
"It wasn't the easiest of course," said Norris of the revised format this weekend, "but it was a good challenge and I feel like we came out of today with the best result we could really. I felt like I was always a little bit down comparing to Daniel this quali, and then I managed to put it all together for Q3.
"It's been just a tough day with wind conditions and so on, it's not the easiest to get the perfect lap together. I'm a little bit surprised with sixth, but of course I'm very happy with it."
Friday's qualifying, of course, only sets the grid for Saturday's inaugural 17-lap, pit stop-less F1 Sprint. And Ricciardo jokingly said he was planning to "upset some people" as he looked to climb the order in the F1 Sprint, and improve his starting position for Sunday's British Grand Prix.
"You've got to be a little bit smart about the main points [being] on Sunday, so you don't want to ruin yourself for Sunday if you know what I mean and do something silly," said Ricciardo. "But I see it as an opportunity to start further up the grid on Sunday. I'm excited for the format. I like having one practice straight into quali, I think that's kind of fun.
READ MORE: Everything you need to know about the F1 Sprint format – including how it works
"So it's been a good day – I'm obviously just frustrated with such small margins," he added. "Looking at the last two qualifyings [where Ricciardo took P13 on the grid in both Red Bull Ring races], seventh is great, but I feel it's also a slight missed opportunity. I think we could have looked a lot better tomorrow – I say a lot better, obviously as tight as it is, all we needed was that last little bit and it's a few more spots up the grid.
"But it's all good, we'll kick on tomorrow and put on a good start for the fans, upset some people and then get everyone cheering."
The first ever F1 Sprint gets under way at 1630 local time on Saturday 17 July.