Rivals handed Mercedes 'a get out of jail free card' by letting them lead both championships, says Wolff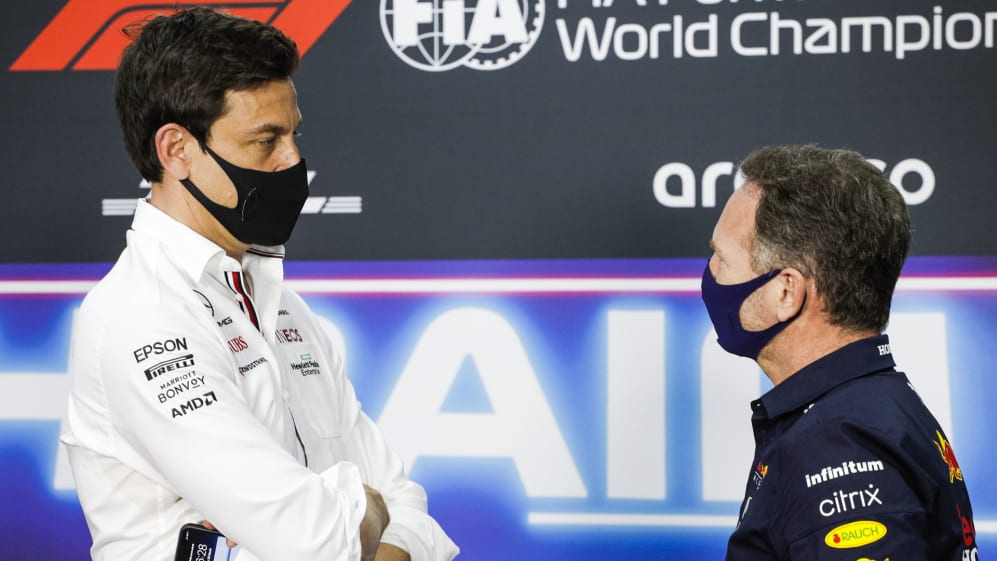 Given Mercedes' pre-season struggles, few expected them to be leading both the drivers' and constructors' championships after the first two Grands Prix of the seasons – least of all, it seems, their own Team Principal Toto Wolff, who described his team as having been given a "get out of jail free card" by their rivals.
In the face of the strongest season start for Red Bull since the turbo-hybrid era began, Lewis Hamilton claimed a somewhat shock victory at the opening race of the season in Bahrain (with team mate Valtteri Bottas completing the podium) – while Hamilton then took pole at Imola, before recovering from an off into the gravel to finish second behind Red Bull's Max Verstappen.
READ MORE: Mercedes still lacking 'car and power unit' to match Red Bull in qualifying, says Wolff
The net result from the opening two races is that Mercedes lead Red Bull by 60 points to 53, while Hamilton heads Verstappen 44 points to 43 – with Wolff accusing Red Bull of failing to capitalise on Mercedes' weaknesses.
"To come away [from Imola] leading both championships almost felt like a get out of jail free card, because our rivals didn't maximise the opportunity we gave them," said Wolff. "It just proves what a challenging season we have ahead of us and how quickly things can turn around in Formula 1.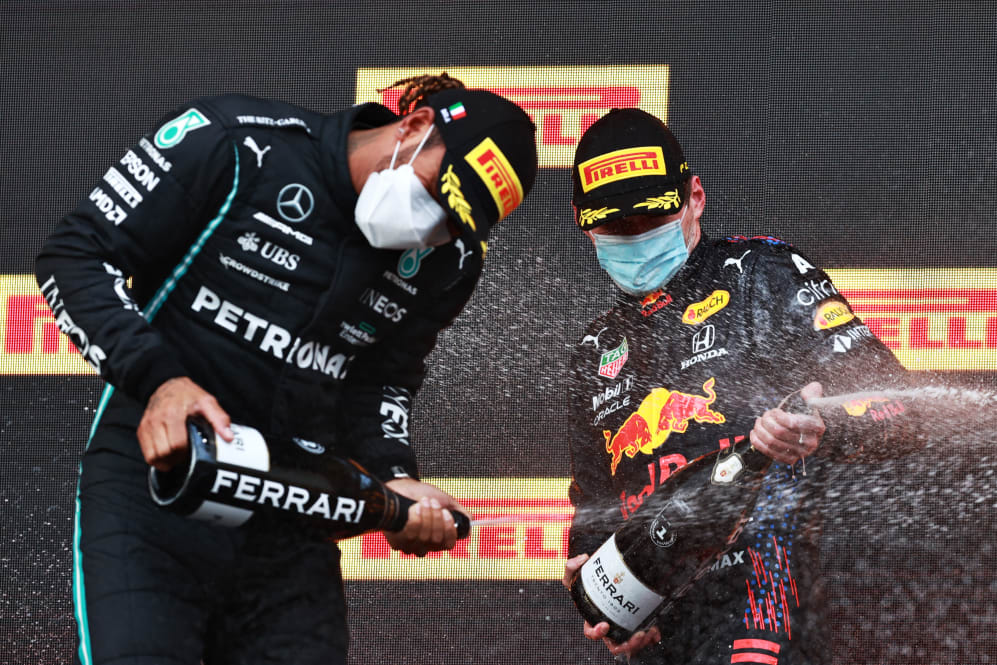 "Imola was a crazy race and the kind of Grand Prix that lives long in the memory," added Wolff. "There were so many ups and downs and there were a few moments where it felt like we wouldn't score any points at all."
Whether Mercedes have been riding their luck or not will become clearer when they face off against Red Bull once more at this weekend's Portuguese Grand Prix. But Wolff wasn't only concerned about Red Bull, with the Austrian noting the improved performance of both McLaren and Ferrari this season.
READ MORE: Bottas not expecting Mercedes – or any team – to dominate races in 2021
"Last year was our first race in Portimao," said Wolff, of the track where Hamilton claimed his record-breaking 92nd F1 win in 2020. "We're expecting another close fight with Red Bull, and both McLaren and Ferrari could also be in the mix too.
"It's an exciting, undulating track and produced some great racing in 2020; we also saw in qualifying and the opening laps that getting the tyres working properly is not easy. It's still quite a new circuit for everyone, which should make things interesting and mean we are learning all through the weekend."