Rodin Carlin sign British racer Jessica Edgar for F1 Academy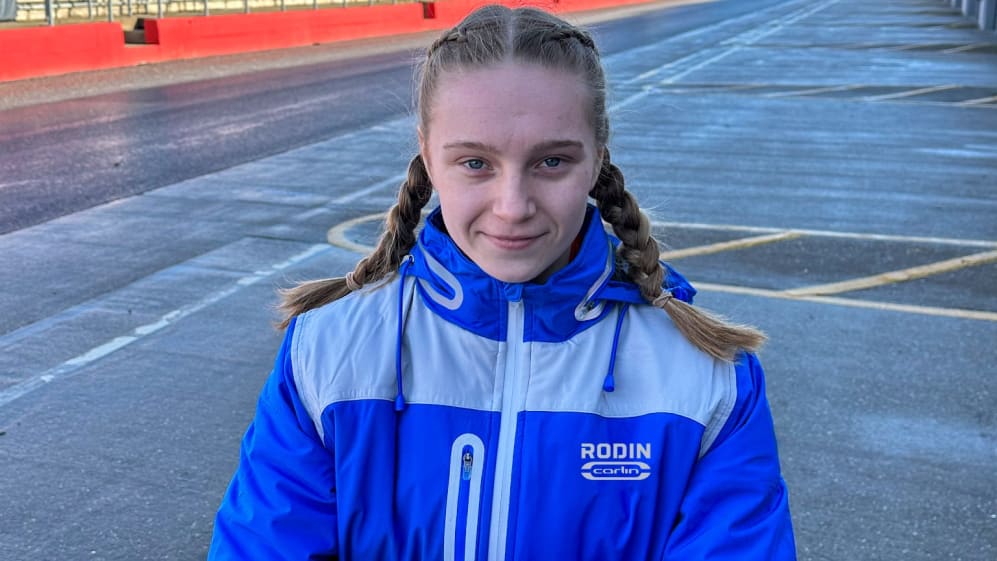 Rodin Carlin have announced their first of three drivers for the inaugural F1 Academy season – signing Briton Jessica Edgar for the seven-round campaign.
Edgar, cousin of Formula 3 racer Jonny Edgar, began karting at the age of five, and in 2021 made the longlist for the FIA's Girls on Track Rising Stars Programme.
READ MORE: 'It's a good thing for F1 to be involved in' – New F1 Academy series backed by team bosses
The 17-year-old took her first steps on the single-seater ladder last year, competing in the GB4 Championship in the UK, finishing seventh overall with one podium finish.
"I'm very happy to have signed with Rodin Carlin for F1 Academy," said Edgar. "As soon as I heard about the series, the backing of Formula 1 and the teams and people involved, I was extremely keen to be part of this first historic season.
Oops! Error retrieving Twitter post
"I know the Rodin Carlin team pretty well and to go into this first season together is a dream come true. I'm really excited to get the season under way."
Team Principal Stephanie Carlin added: "We're very proud to announce our first driver in F1 Academy ahead of what we expect to be an exciting and historic season. Jess was already well known to us, and the opportunity to work with her in F1 Academy came at exactly the right time in her career.
READ MORE: F1 Academy announces the five teams entering 2023-2025 seasons
"With only one season in car racing to her name, there is still plenty to learn, but Jess is extremely motivated, and we look forward to unlocking her potential in the season ahead."
Edgar is the third driver to be announced for the F1 Academy this year, after Swiss racer Lena Buhler was confirmed to be racing for ART Grand Prix and Bianca Bustamante joined Prema.
For up-to-date news and information about F1 Academy, head to the official website here.