Feature
Ross Brawn on Bottas' victory, why we're having such a great season – and those Turkish GP strategy calls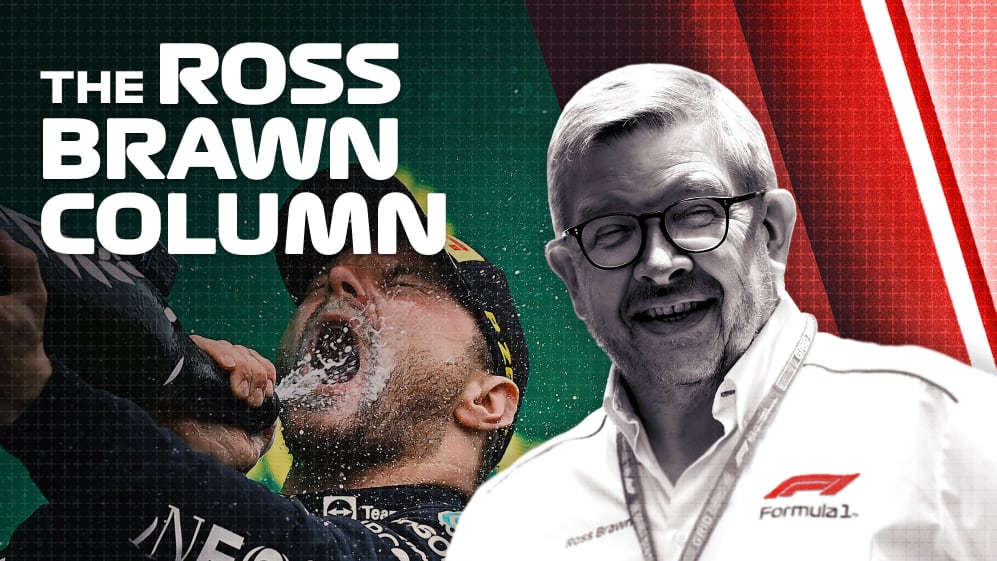 Valtteri Bottas secured his first race victory in more than year while Max Verstappen reclaimed the championship lead from Lewis Hamilton in an engaging Turkish Grand Prix. Formula 1 Managing Director, Motorsport, Ross Brawn discusses the key talking points from Istanbul Park…
Turkey delivers drama again
The 2021 Formula 1 season is just the gift that keeps on giving. We're not entering races knowing who is going to win. Turkey was the same – it was a fascinating and engaging race.
While it didn't have a huge amount of spectacular action, there was a nice developing and evolving feel to it, especially towards the end with the dilemma of whether to stay out on one set of tyres or come in. It caught a few of the teams out.
READ MORE: Bottas relieved to win with 'one of the best races I've ever had' after dominant display in Turkey
You can't win them all
Once again teams were faced with a very difficult strategic decision. In these scenarios, you're trusting your judgment, experience and feel. As we saw with Lewis, there was a fair bit of initial resistance from within the car about pitting. When these situations are not clear-cut and you get a push back from the driver, it's easy for a team to back off what they feel was the right decision.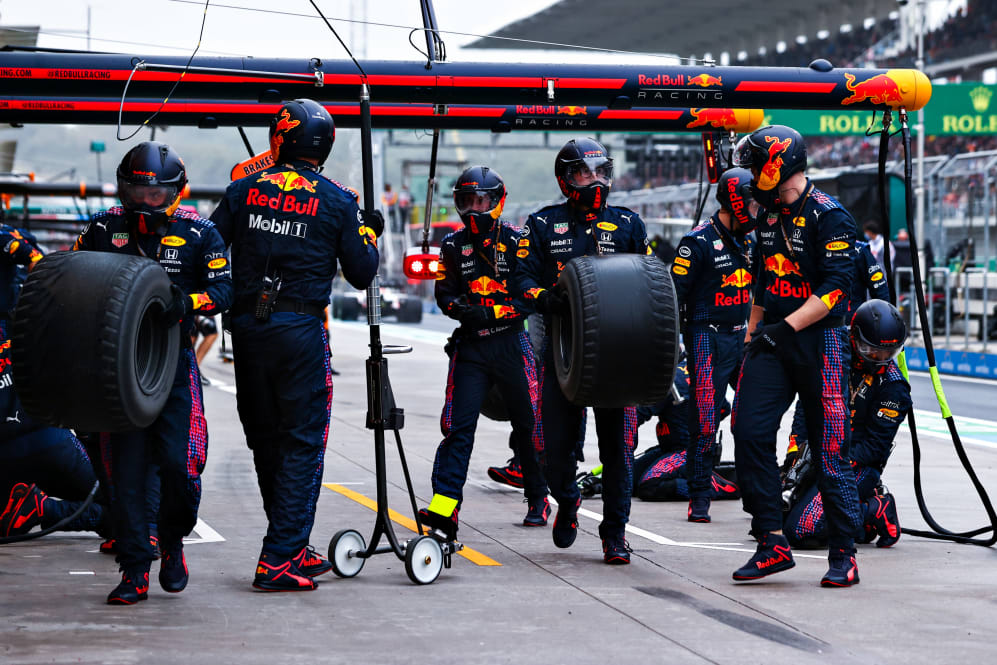 The driver is in a bubble. They need to give you information, but what they can't see is all the data being fed to the pit wall. In Lewis' case if he didn't box and the tyres had gone away or there had been a light rain shower, he would have tumbled down the order and that would have been a disaster.
My Driver of the Day – Valtteri Bottas
There were several good drives out there, including Carlos Sainz's brilliant recovery drive from the back to score points, but my Driver of the Day goes to Valtteri Bottas. He did not put a foot wrong in very difficult conditions. Mercedes had a very good car, but he made the most of it – and never allowed a threat from behind.
He's the outgoing member of the team and in this scenario, it is easy to drop your chin, but he kept his up and I think he did a brilliant job. We all know Max is supreme in those wet conditions, but he couldn't touch Valtteri. He showed us that if Alfa can give him the car next year, he'll respond and make the most of it.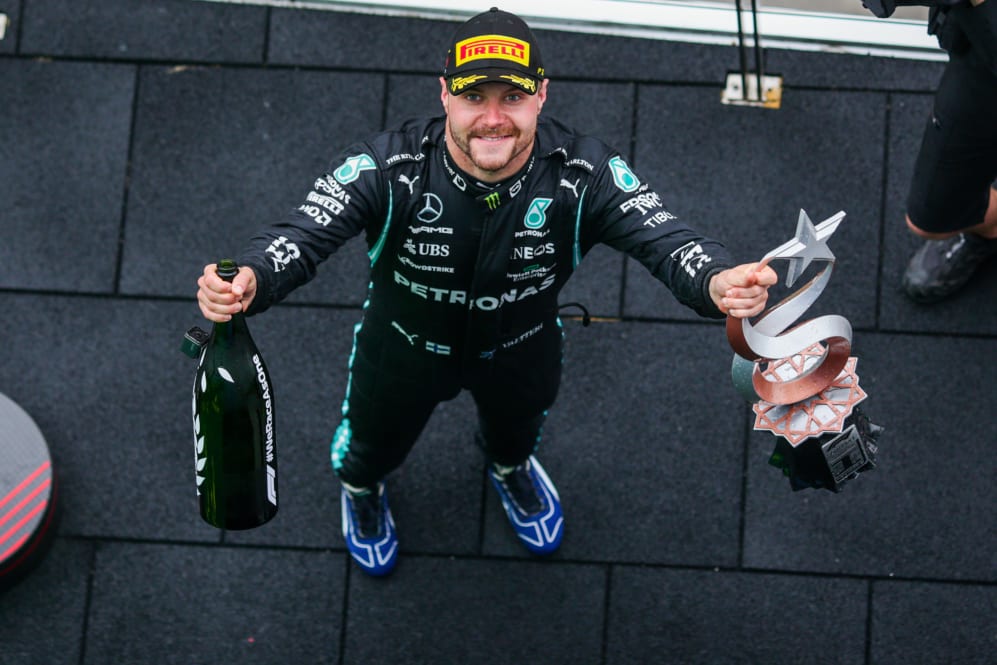 Perez delivers for Red Bull
It was a solid performance from Checo after some difficult races. It was another race where it was easy to make mistakes, but he delivered the sort of speed and showing we've been expecting him to since he joined Red Bull for this year.
He made a fair defence of his position against Lewis (see the video below), and it was one of the most exciting parts of the race. He needs to do that every weekend. Maybe it will give him a boost and we can see that level of performance from him more consistently in the future.
READ MORE: Verstappen calls Red Bull double-podium in Turkey 'a very good result' as Perez revels in Hamilton battle
Championships finely poised
We all know that points scored at any time of the season are critical but when you get to this stage of the season, you focus on every single point. You should be doing that all year, but it's not the same when you get to the last few races, where everything is so intense as you know if you get it wrong there's no time to recover.
Both championships are poised to take us through to the end of the season and provide one of the most exciting ends to the year that we've had in a long time. F1 is blessed.
Why are we having such a great season? When I ran teams, there was no silver bullet. It was a case of chipping away at everything to make incremental improvements. I believe it's the same with the sport. There is no doubt in my mind that the cost cap and the rules changes that were implemented are having a positive impact on the closeness and intensity of the championship.
There is no capacity for a team to pour massive resource into a championship and try and run away with it. The resources are now limited and the teams are also focused on next year's car, which is requiring a lot of time and resource.
READ MORE: Hamilton was furious at Mercedes' late pitstop call in Turkey – but what would have happened if he'd stayed out?
And this is all contributing to a close championship. We still want a meritocracy. We still want the best team to win. But we don't want them to win by a country mile simply because they've got a bigger budget than anyone else. It's pleasing to see the way things are developing.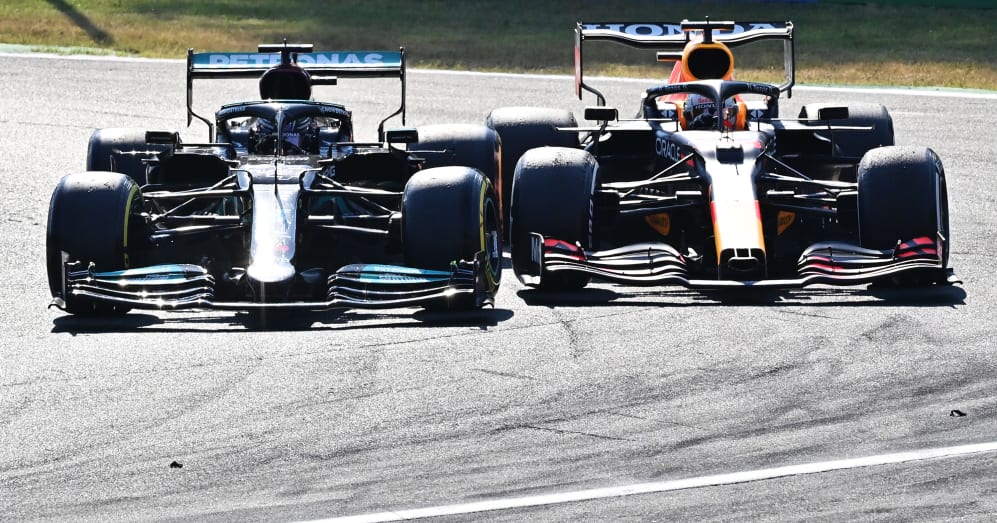 This weekend I heard some comments around whether the 2022 regulation changes are needed given we're currently enjoying such a golden season. I think that fails to understand the fact that while the championship is thrilling this year the cars still struggle to follow each other closely and create overtaking opportunities.
While the 2022 rules won't change the situation overnight I think they are a much better platform to improve the racing on the track and I'm sure that once the new rules have settled down, we will see some incredible races and championships in the future, with even more wheel to wheel action.
READ MORE: Leclerc says no regrets after late stop rules out Ferrari podium
Water blasting does the trick
Compliments to the Turkish Grand Prix promoter for stepping in and holding a race for the second successive year and doing a fantastic job.
Last year, the circuit was resurfaced at quite short notice, which was controversial – even if it triggered an amazing race. This year, the promoter committed to water blasting the track and cleaning the pores and they gave the teams and drivers a very good surface to race on.
We had a great event, culminating in a very entertaining race in front of a large and enthusiastic crowd of fans. Bravo.