Feature
Ross's British GP review: The best of British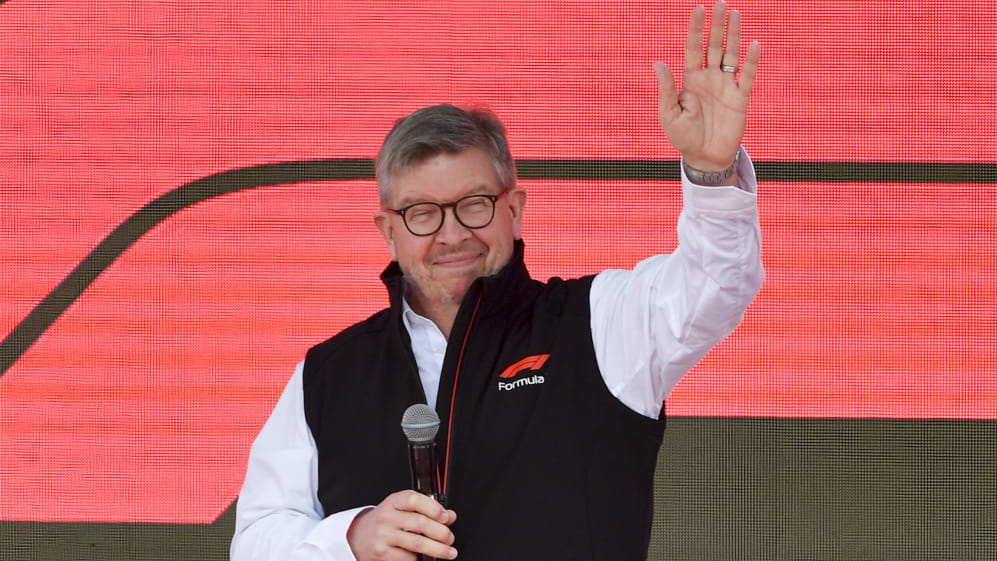 Licensed to thrill
What a show Silverstone put on! I reckon the 351,000 spectators who turned up over the four days from Thursday to a Sunday, a record 141,000 of them on race day, must have loved every minute of it, because there was just so much on offer.
The weekend had a bit of everything – beautiful old cars such as the Alfa Romeo 158 driven to victory at this track in the very first World Championship Grand Prix by Nino Farina in 1950, James Bond-flavoured action in the Fan Zone and on track, celebrities such as Bond himself, Daniel Craig, and chequered flag-waver Stormzy, spectacular action in the F2 and F3 races and, last but not least a Formula 1 race of the highest order.
On Saturday, we witnessed a heart-stopping qualifying in which the top two were separated by just six thousandths of a second, which equates to 41.5 centimetres of track. Indeed, the top three were covered by 0.069 seconds.
Then, on Sunday, the race featured some absolutely thrilling duels, first between the two Mercedes drivers in the opening laps and then between Red Bull and Ferrari, an epic battle that lasted for almost the entire race. Let's not forget, too, that there were great scraps outside the top six, such as the battle between Carlos Sainz and Daniel Ricciardo.
And right at the end, there was that very special lap from Lewis Hamilton, where he reminded everyone he's the boss by beating Valtteri Bottas to the point for the race's fastest lap, even though he was running hard tyres that had already seen 32 laps of action.
Capturing the spectacle
It was a thrilling encounter and I'm sure those watching at home were treated to the very best of those wheel-to-wheel tussles thanks to the incredible variety of angles from which the sport is now covered.
We are working hard on this front, because there is no better way of showing off the beauty of Formula 1. Over the past two years, we have completely changed our approach in terms of how we present Grands Prix, partly based on feedback from those in the sport but also from fans around the world, and we think we're on the right track.
RACE HIGHLIGHTS: 2019 British Grand Prix
For us, winning a Grand Prix means having conveyed to the fans what a great sport this is and in that regard I'd say we were indeed victorious at Silverstone.
Record machine
It's hard to come up with new ways to describe the superlative nature of Lewis Hamilton's season. At Silverstone, the five-time world champion added another record to his collection by taking a sixth home Grand Prix victory.
READ MORE: British Grand Prix Race Stats and Facts
You could see from Lewis' celebrations just how much the win meant to him and his slow-down lap was a marvellous tribute to the tens of thousands in the grandstands cheering him on.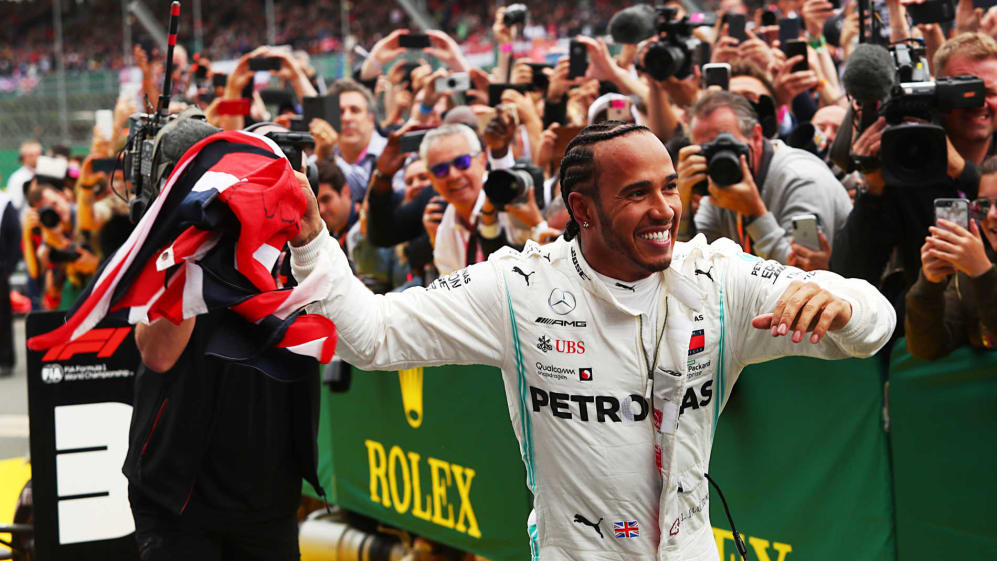 The manner in which he attacked Bottas in the early laps was a clear indication that, after being edged out of pole position on Saturday, he was determined to stamp his authority on the race as quickly as possible. But he is now mature enough to know how to manage a race such as this and when it became clear Bottas had opted for a two-stop strategy, the race was clearly in his hands.
The Safety Car made life easier, but the pace he ran on the hard tyre for 32 laps was truly incredible, as was the performance of his car. On average, in recent races, including Silverstone, the advantage of the Mercedes in qualifying seems to have been reduced, but in the race, the reigning champion's superiority was overwhelming. Austria was a blip, and now it's up to Red Bull and Ferrari to react if they want to fight for the win again.
Ferrari in polar position
We saw two sides to Ferrari this weekend, in terms of drivers and on the technical front.
When it comes to performance on a flying lap in qualifying, Charles Leclerc was amazing, given that he only lost out on pole in the final sector of a track that didn't suit the characteristics of the SF90, especially in the cold conditions. However, in the race, Ferrari were third best, a long way off Mercedes and behind the Red Bulls.
Tyre wear especially seems to be the team's Achilles' Heel. That could be seen on Friday and although the team managed to partially fix it over the weekend, it was not enough to put them in the fight for the win. Back in Maranello, they need to understand why this is, and they must react quickly if they want to keep alive their hopes of fighting for the championship.
The two drivers also had very different Sunday afternoons. Leclerc scored his fifth podium finish of the season, his fourth in a row. He was obviously delighted after a race that highlighted not only his talent and clean driving style, but also his bravery in those thrilling duels, both in defence and on the attack.
Charles' comments in the post-race interviews revealed that he happier to have come out on top in his duels with Verstappen and Gasly than with the final result, showing that these are the things that make Formula 1 what it is.
Vettel, on other hand, could not muster a smile. Since Canada, Sebastian seems to have been struggling more and more, and at Silverstone those woes deepened further.
Unlike Leclerc, he never felt comfortable in the car, as can be seen from the gaps in qualifying and then, in the race, he didn't make the most of the Safety Car opportunity, after it had seen him move up to third.
Then came the mistake when he slammed into the back of Verstappen's car. He realised immediately that he'd erred and after the race quickly sought Max out to apologise. It's a difficult moment for Sebastian, as he probably feels under a different kind of pressure than he's used to, and he must be asking himself what direction he should now go in, given that again this year, his chance of putting Ferrari back on top is slipping away.
Sebastian is an incredible driver, as his record shows, but at the moment, he needs to keep calm and to rely on support from his team, which I'm sure he is getting. I reckon there is no other team like Ferrari when it comes to surrounding their drivers with affection and positive energy.
Red Bull rise again
Although neither of their drivers made it to the podium, Red Bull emerged as the second power at the end of the Silverstone weekend. Ever closer to Mercedes and Ferrari in qualifying, in the race the Milton Keynes squad was a cut above the Italian team in terms of performance. And in the end it was only the collision between Verstappen and Vettel that put an end to the Dutchman's chances of finishing on the podium.
Credit for the team's improvement should be divided equally between Red Bull, who on the chassis and aero front are once again proving to be very strong with their development, and Honda, who are undoubtedly surprising a few people with the pace at which they are progressing in performance from their power unit.
It's important for Formula 1 that the Japanese company should get back on top because it makes for better competition. Two years ago, there was a real risk that Honda would pull the plug on their involvement in the hybrid era and I think it's commendable that they found a way to move forward without much pressure, thanks to last season with Toro Rosso, before joining forces with a top team in the shape of Red Bull.
READ MORE: Honda admit engine 'was on the edge' during Austria victory
Our aim is for all four engine manufacturers to be tied to a genuinely competitive team and that has now come about, because let's not forget that Renault, which won 12 races in 2014 with Red Bull, are making good progress with their works team and as a supplier to a hugely improved McLaren.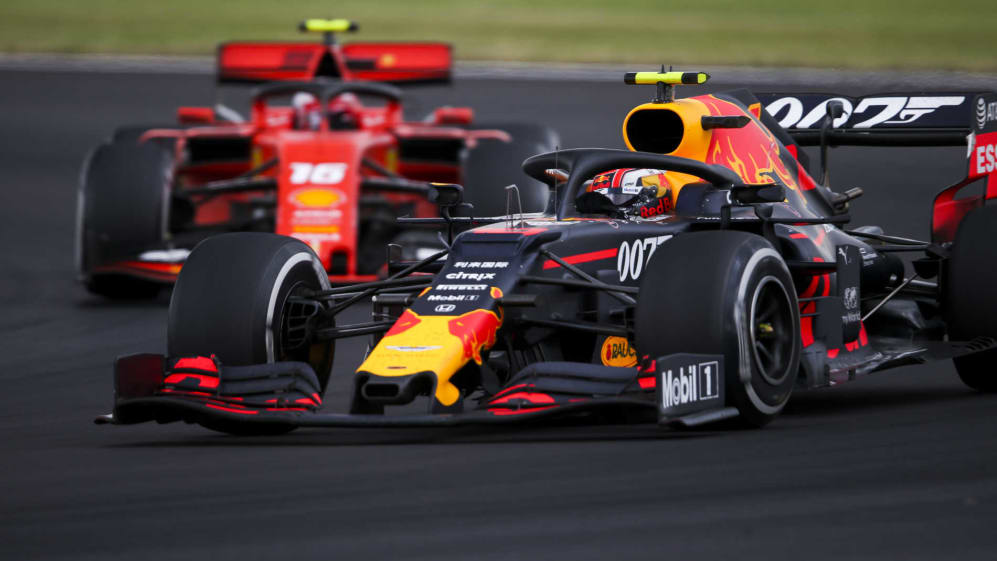 Finally, it was also a good weekend for Pierre Gasly. After a difficult start to the season he finally finished a race ahead of his team mate, always a first goal for any racing driver.
The young Frenchman has struggled in all nine races leading up to Silverstone, but this weekend it was a different story. It was clear from Friday morning, when he was quickest in FP1, and again in qualifying, when he outpaced four-time world champion Vettel that Pierre had found a comfort zone with the RB15.
Gasly disappointed to miss out on podium after 'best Sunday of the year'
Then, in the race, Pierre was on the case, making the most of the opportunities that came his way to finish fourth. It should give his season a boost, along with the clear progress the team has made with car performance. Red Bull are a tough school for youngsters and only those with the right stuff move forward. Pierre is well aware of that and now he's got his claws out.