Russell rues 'too many mistakes' at Dutch GP – but says disappointment shows Williams' progress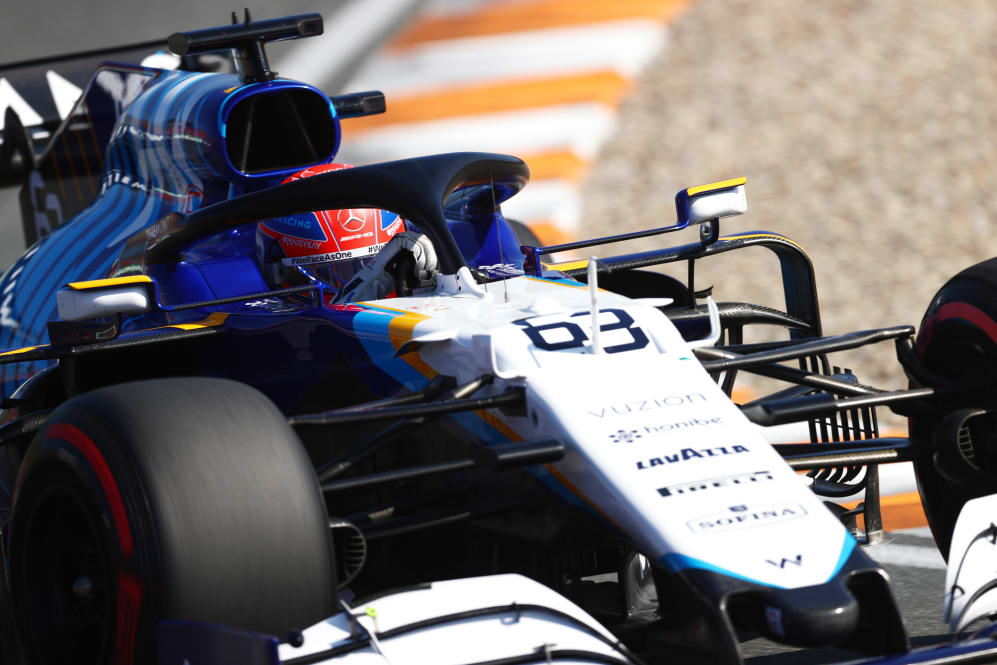 After back-to-back points finishes that included a maiden podium in Belgium, George Russell admits the disappointment of failing to score at Zandvoort shows how far Williams have come.
Russell started from 11th on the grid in the Netherlands, making him the lead car with a free choice of tyres and well-placed strategically. However, being stuck behind Antonio Giovinazzi in the opening stint kept Russell just outside the points and an error when entering the pit lane saw him caught speeding and handed a five-second time penalty.
READ MORE: Why Mercedes' two-pronged pincer movement on Verstappen failed at Zandvoort
"I was just absolutely attacking," Russell said. "I had Antonio about a second and a half in front and I knew the only way we were going to beat him in this race was if we beat him in the pit stops. I overdid it, but ultimately this didn't really change our race.
"We would have finished 12th had it not been for a gearbox issue at the end, but then with a five-second penalty [Lance] Stroll would have just finished ahead. So ultimately didn't have the pace, but equally I'd say too many mistakes on my behalf this weekend.
I'd say too many mistakes on my behalf this weekend.
"But in our position we have to give 120% every single second because if we leave margin in any single areas we know we don't have the car for points, but if we keep pushing and we absolutely maximise everything we will come away with points as we have in the last two races.
"So it's a difficult balance to be had in our position, one that I am enjoying, but ultimately probably not a good enough weekend here."
Hungary and Belgium yielded a total of 13 points for Russell, but a gearbox issue saw him retire in the closing stages at Zandvoort. While the recent success has left him eager for more it has also taken the pressure off to a degree, with Williams now 17 points clear of Alfa Romeo in the constructors' standings.
RACE HIGHLIGHTS: All the action from the first Dutch GP in 36 years as Verstappen wins his home race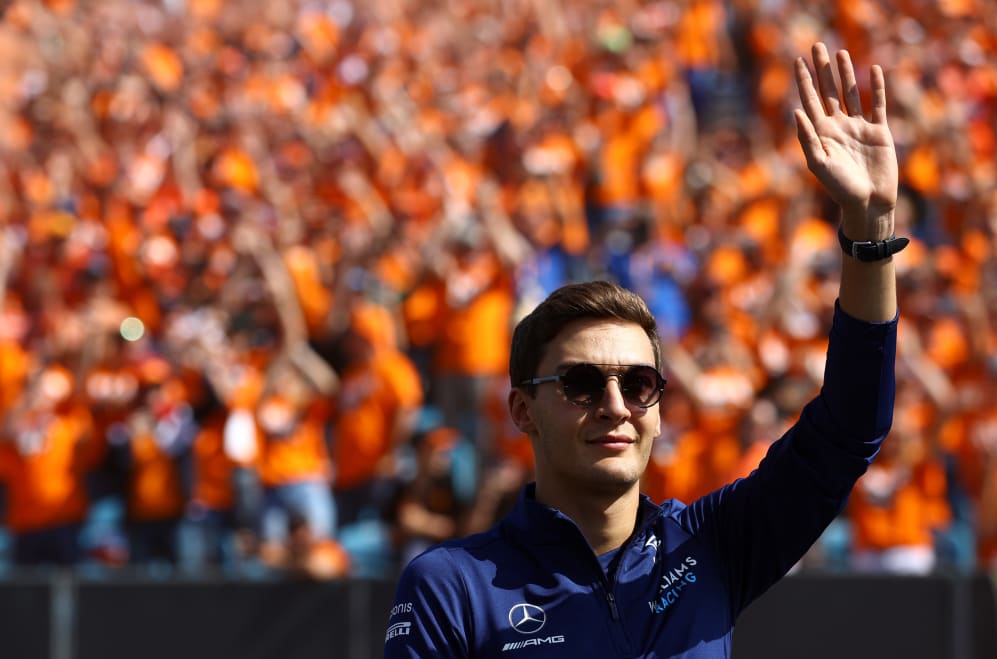 "At the start of the season had we finished a race in 12th we probably would have been pretty happy with that. And here we are disappointed. Obviously we didn't finish 12th in the end but we would have finished 12th or probably 13th with the penalty. So I think it's showing the progress we've made.
"We've had pretty much the same race car the whole season but we've really improved the set up, how we're working as a team and everything we're doing behind the scenes. And equally on my side I'm improving and working on weaknesses I had – first lap is one of them – and I'm feeling more and more confident week-in and week-out.
"Now we have this big points haul I guess we are willing to go a little bit above and beyond to try and do it again, whereas previously there was perhaps a little bit of pressure when we were in that point-scoring opportunity almost not to screw it up."
READ MORE: 6 Winners and 6 Losers from the Dutch GP – Who had the crowd on their feet at Zandvoort?