Russell says Williams looking for 'a little bit of magic' to maximise Monaco opportunity in 750th GP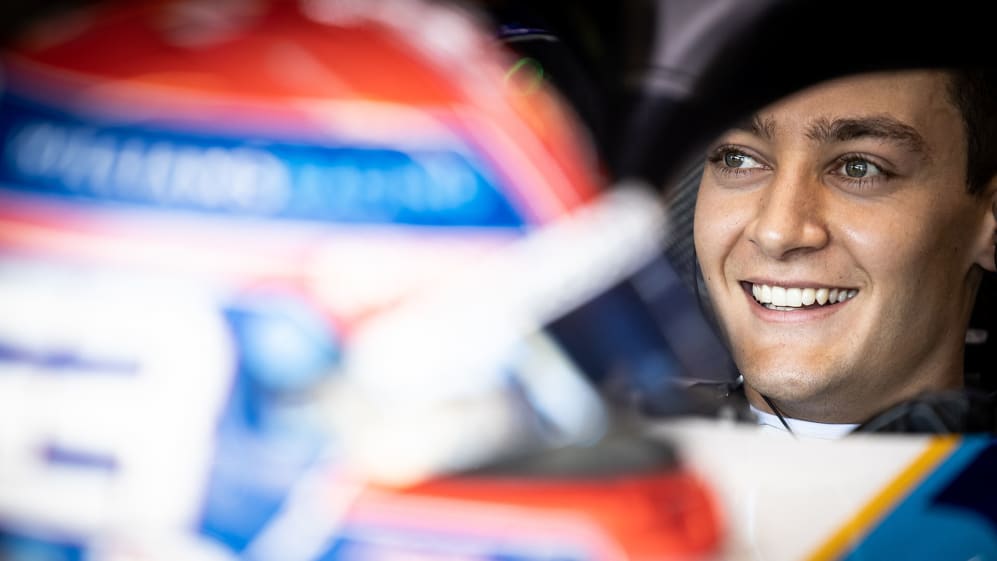 George Russell has earned himself the nickname 'Mr Saturday' after a host of fine qualifying performances throughout his career to date, and he is hoping to summon up "a little bit of magic" around Monaco on Saturday to give his Williams team the best chance of scoring their first points this season, on what will be their 750th Grand Prix.
While Williams team mate Nicholas Latifi has yet to start a race higher than 17th this year, 15th is Russell's lowest grid slot so far (11th being his highest), with Russell having made it through to Q2 at every Grand Prix in 2021. And with grid position so crucial around the tight confines of Monaco, Russell was hoping that he could produce a signature performance around the Principality on Saturday.
READ MORE: Grosjean explains why Russell was 'the right guy' to replace him in GPDA, as he calls for US approach to track limits in F1
"I think our Saturday performances have been very strong and obviously here more so than ever, qualifying is the most important," said Russell. "How our car will perform around these streets, I couldn't possibly tell you; we did struggle more in Bahrain than we have done in two of the other three circuits, which are slightly slower speed corners, more 180 degrees, which is what you have a lot of here around Monaco.
"I think on paper so far we are probably the eighth or ninth quickest team on qualifying pace, and the ninth quickest team on race pace, but hopefully we can find a little bit of magic, as we have done in some races previously on that Saturday afternoon, just to eke a couple more tenths out of it. And on a track like this, that can be the difference between P15 and P9."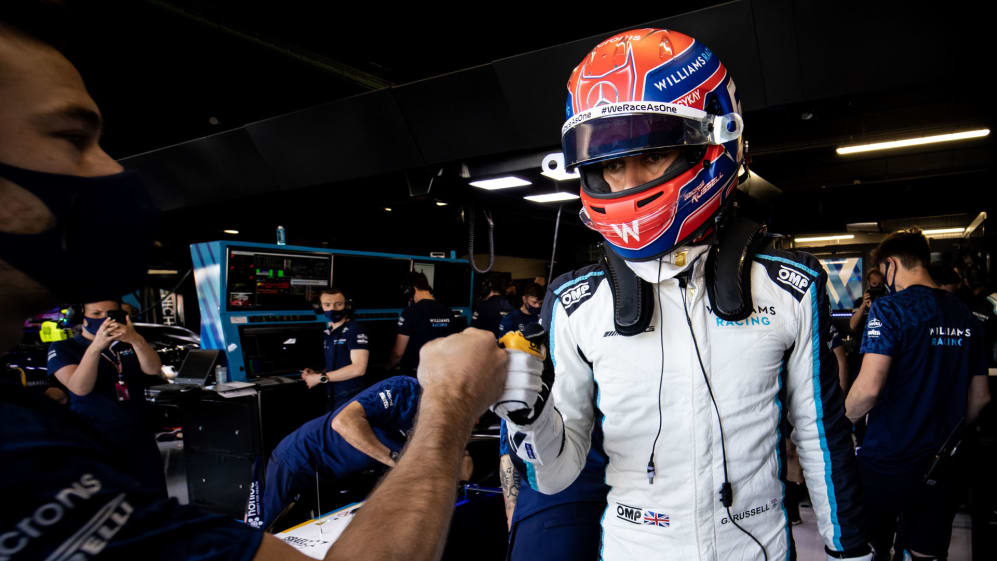 It will be Russell's first race in Monte Carlo since 2019, with the Covid-19 situation having seen the 2020 Monaco Grand Prix cancelled. And Russell said he was curious to see how his two performances compared, adding that he and his Williams team had come "so far" since that difficult season.
"I love it here. It was probably my first race in 2019 where I really felt up to speed and up to grips with the car and the race was so exciting… when you're in the groove and you're fully in the zone, that's when the walls almost seem to disappear and you almost forget they're there," said Russell.
READ MORE: 'Frank was horrified when he first saw me' – Patrick Head reflects on Williams' origins as they reach 750th GP landmark
"Only this morning, I was just looking over a lot of the things we were doing back in 2019 from me personally as a driver and between me and my group of engineers, and we have come along so far and it's almost quite funny to look back.
"Obviously it was only my [sixth] race in Formula 1 then and we as a group have improved so much and obviously we had a very difficult car back in 2019, so really excited to get out there, and it would be amazing if we could get go out there and have a stellar performance."
The 2020 race's cancellation, meanwhile, means that this will be Nicholas Latifi's first Monaco Grand Prix – with the Canadian excited to hit the streets in Formula 1 machinery for the first time.
"I'm super excited," he said. "It will be the first street track I drive in a Formula 1 car if I'm not mistaken, unless you count Montreal because it's not really a full street track.
READ MORE: Monaco 'puts the fire under your ass' says Wolff, as he predicts Red Bull will be 'the team to beat'
"I've obviously driven here many, many times in junior categories but super excited to get the chance to experience it now in an F1 car which I'm sure will be something quite special. I just can't wait to get started, it feels like there's been a whole big build up as it's a special one. It's the team's 750th race as well so I just can't wait to hit the track."