Russia 'will be very different' to Singapore says optimistic Perez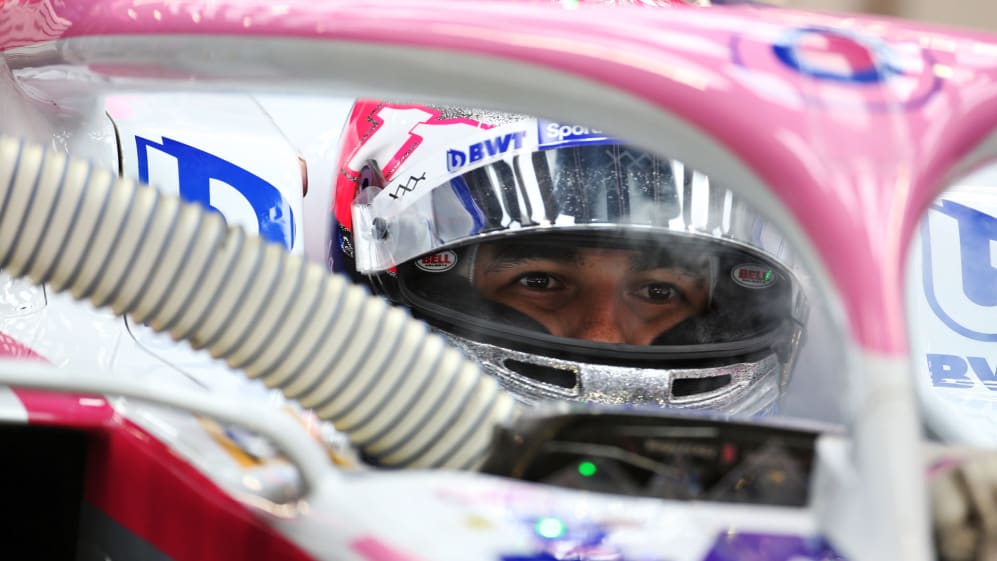 Sergio Perez's Singapore Grand Prix came to a stuttering halt when his Racing Point team told him to pull over to protect the engine after detecting an oil leak. It was a sad end to a weekend that had been full of hope with the introduction of a big upgrade. But Perez is feeling perky about their chances this weekend in Sochi.
Racing Point brought a major update package, including a new front wing, to Marina Bay in what was likely to be their last major change in a 2019 campaign that has seen them develop aggressively throughout the season.
Team Principal Otmar Szafnauer said the updates had proved to be "promising" but the squad left Singapore without adding to their points tally. As they prepare for opening practice on Friday in Sochi, Perez is hopeful they will be on the pace to contend for the top 10 this weekend.
"We managed to learn a lot," said Perez. "We managed to understand the issues that we had with the new package. It will be very different for this weekend, so I'm definitely looking forward to run tomorrow so we keep learning about the new package. It's going to be a very different challenge here – so we should be able to be strong. I'm optimistic for this weekend."
His team mate Lance Stroll was equally positive about the upgrade package, pointing to an improved level of rear grip.
"It's still early days (with the package)," he said. "I think on paper they looked quite positive, we were quite competitive throughout the weekend. Qualifying was a struggle on my part, with gaps and stuff in Q1. So we had a bad qualifying on Saturday but then in the race the pace looked better.
"The early signs are good with the upgrade, things are looking good, but it's about unlocking it to its full potential. Rear grip is much better, stability is better, and now it's just about getting the right balance with this new upgrade and that sometimes takes a weekend and Singapore is a unique circuit, it's one of a kind, so I'm looking forward to this weekend and the coming events."
Meanwhile, Perez also said there was positive news about his Mercedes power unit, following his Singapore retirement. "Luckily we managed to save it, so all of the bad news we had in Singapore, at least we had some good news."
It means he will avoid an engine change – and subsequent penalties – in Russia (unlike his Honda-powered rivals at Red Bull and Toro Rosso).
READ MORE: Engine penalty 'doesn't change a lot' says bullish Verstappen