Feature
Russian GP F1 Fantasy tips: Should you put your chips on the Mercedes drivers for Sochi?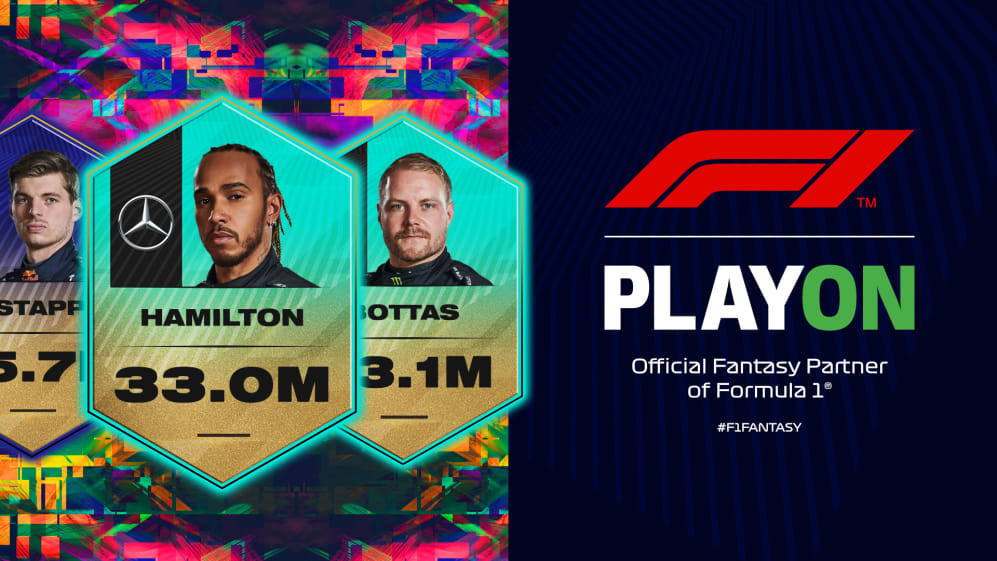 The 2021 Russian Grand Prix weekend kicks off today, so it's time to look at some F1 Fantasy picks for the next round of the season at Sochi Autodrom – plus some stats from the Italian Grand Prix where McLaren took a shock one-two finish.
The European Triple Header Mini League is now over, and next up is the Americas League – which includes the United States Grand Prix, Mexico and Brazil – with a signed Red Bull cap up for grabs. Join it here, or use the code 3c1c49e3d4 for that.
ANALYSIS: Why Haas retained Schumacher and Mazepin – and what it means for the last seat open at Alfa Romeo
Who should you buy for the Russian Grand Prix?
Russia is Mercedes country; the Silver Arrows have won every Grand Prix at Sochi since its debut as a venue in 2014, and this season that streak could well continue with Lewis Hamilton ($33.0m) and Valtteri Bottas ($23.1m) consistently strong on this circuit. It wouldn't be a bad choice to go all in on Mercedes here as a result.
As for Max Verstappen ($25.7m), the only thing holding him back this weekend is a three-place grid penalty he picked up for the Italian GP collision with Hamilton, and on a track as narrow as Sochi, that could really hurt his chances of scoring big here.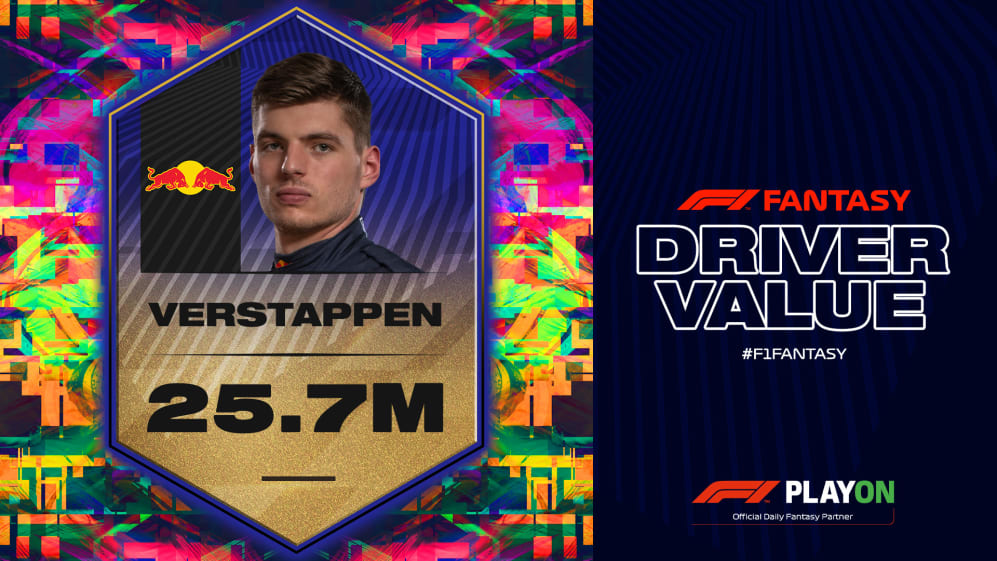 Ferrari are also expected to bounce back at Sochi, the Scuderia strong on street circuits. But beware that Charles Leclerc ($17.7m), who took pole in Monaco and Azerbaijan, has a grid penalty that will put him at the back of the pack on Sunday. Carlos Sainz ($14.4m) is the one to go for.
George Russell, at just $6.3m, has scored more F1 Fantasy points than the likes of Lance Stroll, Antonio Giovinazzi, and Yuki Tsunoda – all of whom cost more than the Williams driver – and is therefore a must-have inclusion for your team.
READ MORE: Alonso says he's 'very far' from a podium finish but expects Sochi to suit Alpine better than Monza
Stats from the Italian Grand Prix
Who saw that coming at Monza? McLaren netted the first one-two of the season at Monza, with Daniel Ricciardo ($15.8m) taking his first win since 2018 and Lando Norris ($14.2m) following it up in P2 while Hamilton and Verstappen retired.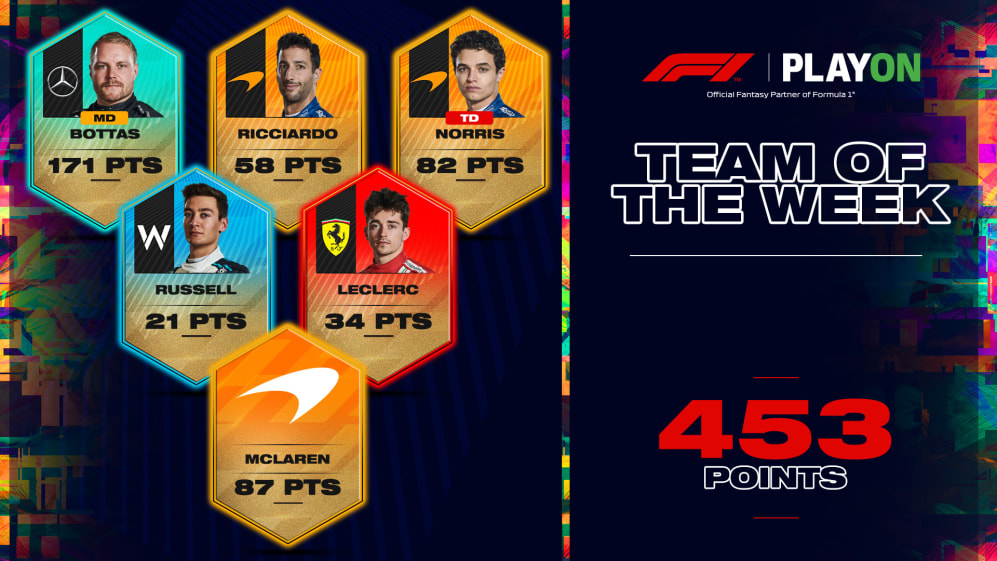 So it's no surprise that the 253,858 McLaren-supporting F1 Fantasy players averaged the most points, with 210.7, last gameweek. Funnily enough, Australian players scored the most with 208.74 points on average – with New Zealanders next on 199.87.
READ MORE: 'It shows he doesn't know me' – Verstappen brushes off Hamilton's suggestion title race pressure is getting to him
The team of the week at Monza was: Ricciardo, Leclerc, Norris (Turbo Driver), Bottas (Mega Driver), Russell, and McLaren as the constructors, which netted two lucky players 453 points each.
But there's a long way to go, lots of prizes up for grabs, and rivalries to be won. Be one of the million players in the Global F1 Fantasy League by joining F1 Fantasy here, and make sure to change your team before qualifying for the Russian Grand Prix.