Sainz eyeing recovery drive in F1 Sprint as he targets top six from ninth on the grid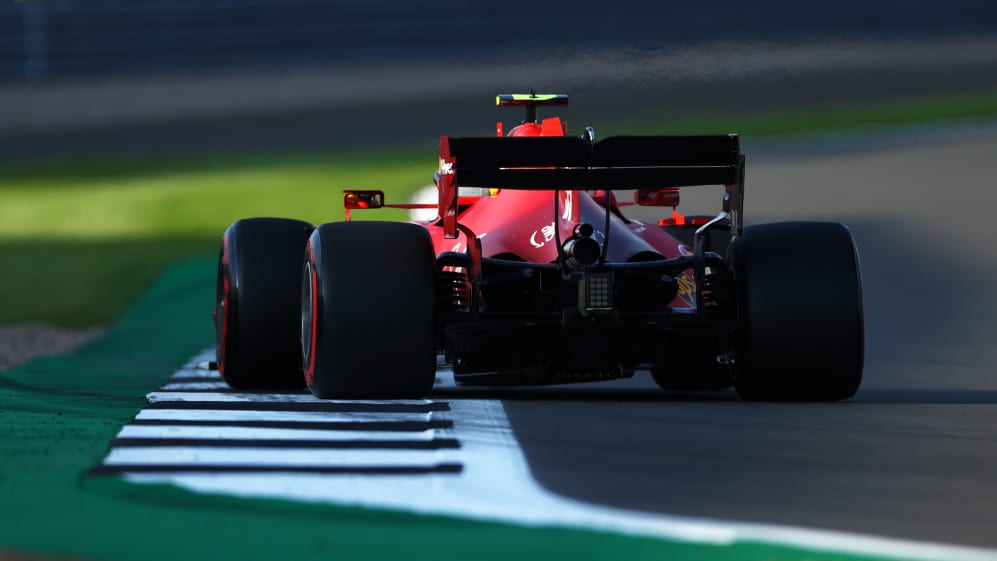 Qualifying is all about extracting the most possible from your car, and in that sense Carlos Sainz said he was left wanting at Silverstone, saying that his Ferrari had the pace for a place far better than P9. Now though, the Spaniard is plotting his recovery, adding that he's aiming to move up at least three places on Sunday's Grand Prix grid.
Sainz will line up at the tail-end of the top 10 for the inaugural F1 Sprint while his team mate Charles Leclerc starts five places higher up in fourth, which is what the Spaniard was targeting in qualifying given he finished fourth in Q2 and was the last driver within a second of Lewis Hamilton in that segment.
READ MORE: Hamilton digs deep to beat Verstappen in qualifying and seal top grid slot for F1 Sprint
Asked if he had extracted the maximum out of his car, Sainz replied: "No, unfortunately not today. I had a good feeling with the car in Q2, managed to do a [1m26.8s lap], which would been good enough in Q3 for a top five.
"But for some reason in Q3 the track temperature dropped, the wind picked up a bit and I couldn't find the lap time that I had done in Q2. Something to analyse, a couple of little moments here and there through the lap just with a bit less grip than I expected… because a Q2 lap would have been good enough for a top five," he reiterated.
The stakes remain high, however, as qualifying set the grid for the F1 Sprint that, in turn, sets the grid for Sunday's British Grand Prix. Tomorrow, Sainz is aiming for P6 in the 100km Sprint.
READ MORE: Verstappen says his Red Bull 'felt weird' as he misses out on P1 for Sprint – but vows to bounce back
"I think we have a good opportunity to push," he said. "I think we need to have a look at what we can do to recover some positions, because I felt like the car today could have been top six at least, so yes, we will need to find a way through."
Ferrari sit 19 points behind McLaren ahead of the Sprint and British Grand Prix, with Sainz hoping to add to his tally of 60 points over the next two days.