Sainz says Norris and McLaren should be excited about Baku prospects with 'rocket' of a car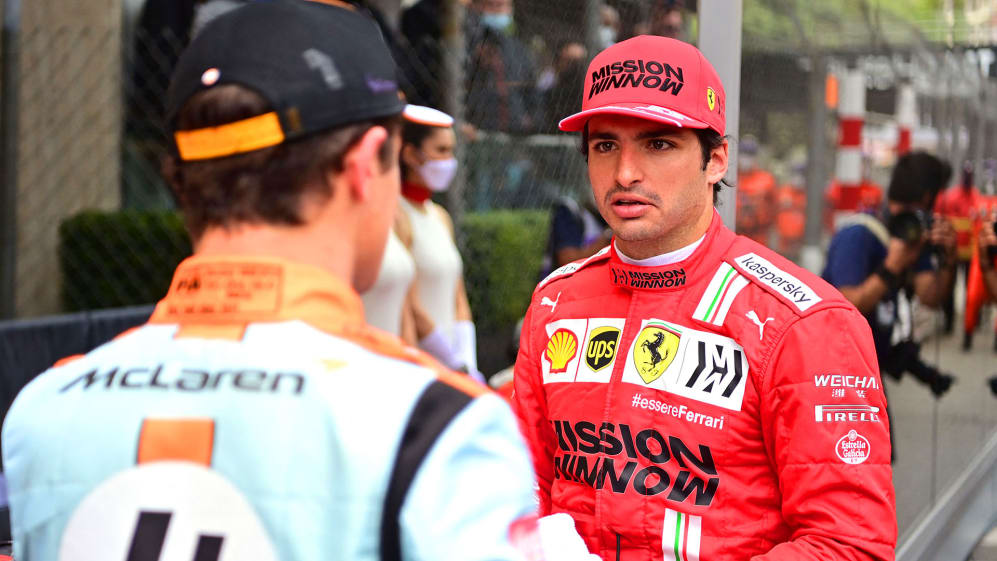 Having predicted that his former team mate Carlos Sainz would be in contention for victory in Monaco – which he very nearly was – Lando Norris had the tables turned on him ahead of the Azerbaijan Grand Prix, with Sainz saying he thinks that Norris and McLaren will do well in Baku with their "rocket" of a car.
After Ferrari's impressive performance during the first two practice sessions in Monaco – which saw Charles Leclerc and Sainz head Free Practice 2 – Norris had declared himself unsurprised, telling the media: "We knew they were going to be very fast… I texted Carlos before the weekend to say you're going to be very good this weekend, you're going to have a chance to win."
READ MORE: Sainz says P2 in Monaco a 'bittersweet feeling' as he 'genuinely thought we could win'
And speaking in the post-race press conference after finishing P2 to Red Bull's Max Verstappen, Sainz decided it was his turn to put pressure on Norris – sitting alongside him after claiming P3 – with Sainz saying that he expected his now Mercedes-powered former team McLaren to go well at the Azerbaijan Grand Prix on June 6.
"I think the one that now should be excited about Baku is my friend Lando Norris, here on my left," smiled Sainz. "He has a… bit of a rocket on the straight, and the car was definitely not bad last year in Monza, not bad around Monaco, so maybe I will bet for you. He put me under pressure coming into this weekend saying that I might have the chance to win.
"You were right of course," added Sainz, turning to Norris. "Now let's see if I'm right in Baku."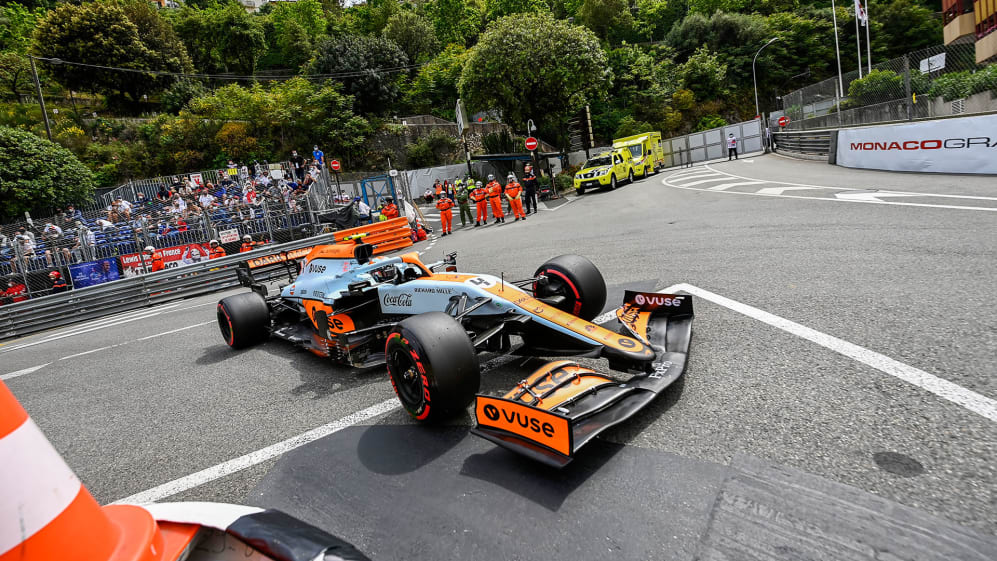 McLaren, and specifically Daniel Ricciardo, were fastest through Monaco's speed trap – located just before the drivers brake for the chicane after exiting the tunnel – in qualifying at the weekend, while Norris and Ricciardo were the two fastest drivers across the finish line during qualifying for the Spanish Grand Prix too. That added credence to Sainz's claim that McLaren will be strong at Baku, which features a 2.2km main straight where cars can hit around 220mph.
But Norris – who sits third in the drivers' standings after Monaco – refused to rise to Sainz's bait, telling the media in Monaco: "I don't think it's good to set too many expectations.
"We'll see. These guys [Sainz and Verstappen] are quick on the straights… You need some good straightline speed, you need good confidence on the brakes with that lower downforce, but we'll see.
READ MORE: Norris says he'll 'cherish' surprise Monaco podium after resisting late pressure from Perez
"Two weeks ago in Barcelona we struggled a lot and a bit of that is why we were thinking we were not going to be competitive [in Monaco], because of the final sector. Although it's not as slow-speed anymore compared to what it used to be, we still struggled in those slow-speed corners, which is why we were thinking we were not going to be good here – but it changes.