Feature
Sainz's big chance, Mercedes in the hunt, and tyre challenges – What To Watch For in the British GP
From Carlos Sainz chasing his first victory to Mercedes looking strong once again; and from Nicholas Latifi's best ever qualifying result to tyre challenges awaiting the teams, we've picked out some of the key aspects to keep an eye on at Silverstone on race day…
1. Sainz in pole position for a first win
It's been a long time coming but Carlos Sainz finally has the first pole position of his F1 career, and it was one that surprised even the driver himself. Sainz has been close on a number of occasions but he hooked up an impressive lap late in Q3 to take provisional pole, and team mate Charles Leclerc spun trying to beat him, impacting Max Verstappen too.
READ MORE: Sainz pips Verstappen to take maiden pole in wet British Grand Prix qualifying
While Sainz didn't feel like he had delivered a particularly special lap, it puts him in the best place possible to try and secure his first ever victory. He faces a strong threat from both Verstappen – alongside him on the front row – and team mate Leclerc, but the Spaniard is confident he had the pace on Friday to convert.
Ferrari have been quick for a number of races but haven't managed to execute for a variety of reasons, and Sainz comes into this race off the back of a strong challenge in Canada when he came as close as he has so far to victory.
A good start will be crucial to his hopes as the top two teams look closely matched, and if he can retain the lead then it will come down to how well Sainz handles the pressure chasing that first win – and whether Ferrari can get their strategy right.
2. Mercedes in the fight
It's not just Ferrari and Red Bull who look quick at Silverstone, though, as Mercedes have taken a clear step forward and could well be in the mix for victory, too. Friday was an encouraging day for the defending constructors' champions and it says a lot that Lewis Hamilton was "a little bit gutted" to miss out on the fight for the front row as he qualified fifth.
READ MORE: Hamilton 'gutted' not to secure top-three start for British Grand Prix as Russell aims for podium from P8
Rather than a lack of pace, Hamilton put that down to bad timing of his final lap as the rain intensified, and Mercedes have had a tendency to be more competitive in races than qualifying so far this season, so the signs are still positive.
Both Hamilton and George Russell were confident in their race pace on Friday after the team brought an updated floor to their home Grand Prix, and with Hamilton starting from the third row, he will look to at least stay ahead of Lando Norris on the opening lap and then see what potential the car has.
In Barcelona, he was one of the quickest cars throughout the race but was hamstrung by a first lap puncture, so a clean race could make for fascinating viewing for Mercedes fans.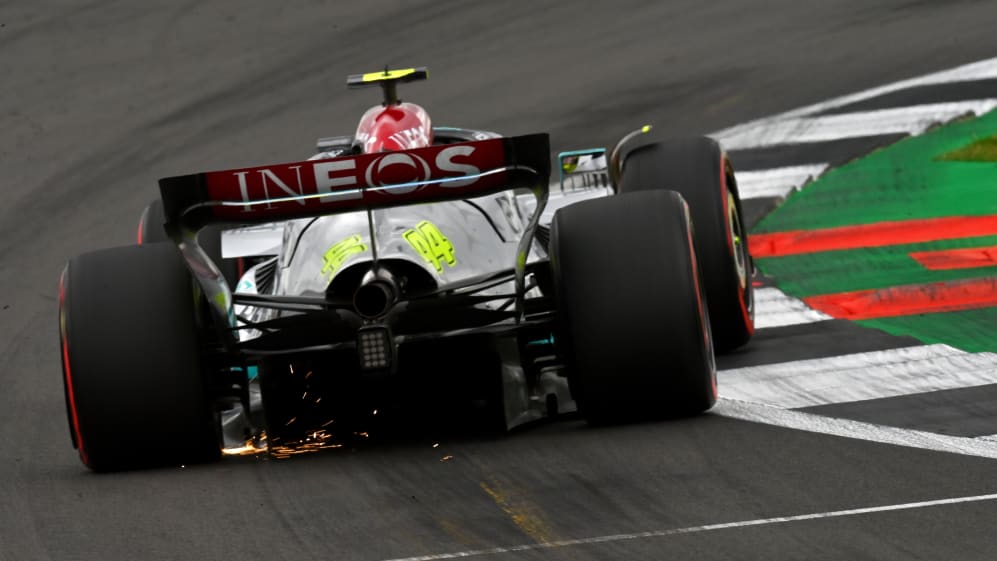 3. Latifi in the top 10
Perhaps the surprise of qualifying, apart from Sainz's maiden pole, was Nicholas Latifi's first ever appearance in the final part of the session. Latifi has had a tough 2022 so far and had not escaped Q1 up to now, but not only did he end that run, he did it in style.
Latifi delivered impressive laps during the best spell of weather in Q2, which meant he was in the top 10 when rain intensified and others couldn't improve, leaving him with 10th place on the grid.
READ MORE: Latifi praises 'great job' from Williams after first ever Q3 appearance, as Albon explains cooldown lap frustrations
While a Q3 spot might be new to Latifi, a top 10 finishing position is not, as he scored twice in 2021, and he will look to follow that with his first points of this year. The Williams has not been particularly competitive but Latifi has had solid race pace on occasion and says he will take confidence from Saturday's performance, giving him a shot of a strong result on Sunday.
If there are more mixed conditions or it is a race of attrition, then the Canadian might have a chance of picking up a point or two, as he has previously driven very smartly when running so high in races.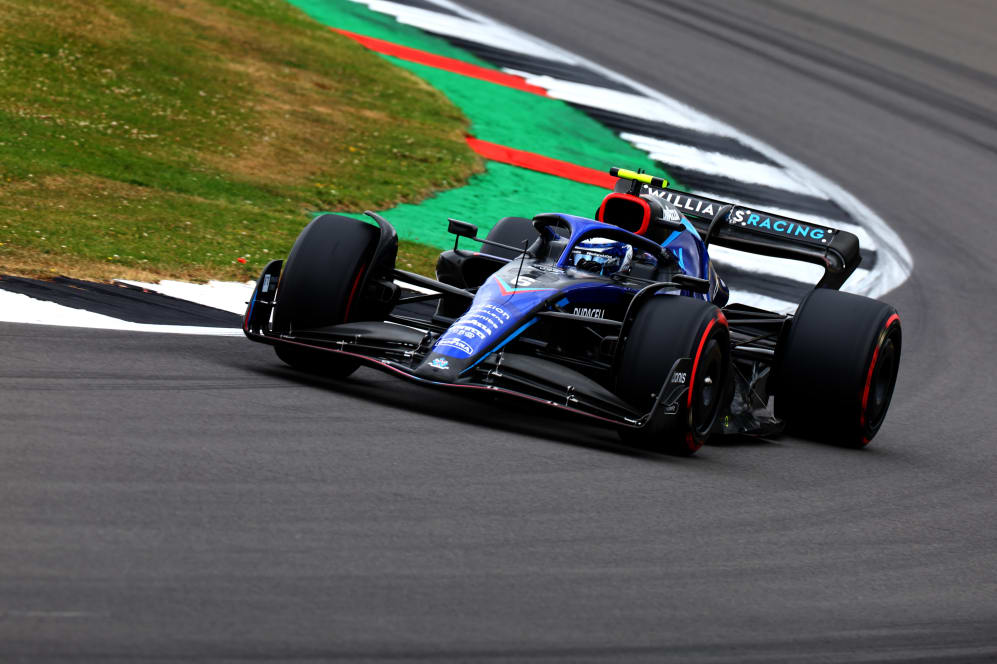 4. Multiple teams with drivers out of position
Latifi's qualifying result alone might tell you that there were a few surprise omissions from Q3, and with Zhou Guanyu also impressing with another top 10 start, there are some quick drivers who have ground to make up on Sunday.
Esteban Ocon has had an impressive year so far with points in all but two of the nine races to date, but he is a long way from the sixth place he finished in Canada, as he will line-up in 15th position on the grid.
MUST-SEE: Watch Norris's fancy footwork as Pedal Cam returns to F1 for the first time in 22 years
And it's not like Ocon can bank on making quick progress, because just ahead of him is Daniel Ricciardo, who struggled in the wet but has been more competitive in recent weeks and saw team mate Lando Norris secure a spot on the third row – so the McLaren is clearly strong.
Both AlphaTauris also dropped out in Q2, but it's the Alfa Romeo of Valtteri Bottas – sandwiched between Pierre Gasly and Yuki Tsunoda in 12th place – that is arguably the quickest of the lot not to reach Q3. Bottas is currently eighth in the drivers' championship and, like Ocon, a regular points-scorer.
Not only will it be a great scrap between all of them in isolation, but they'll be looking to climb into the top 10 at the same time.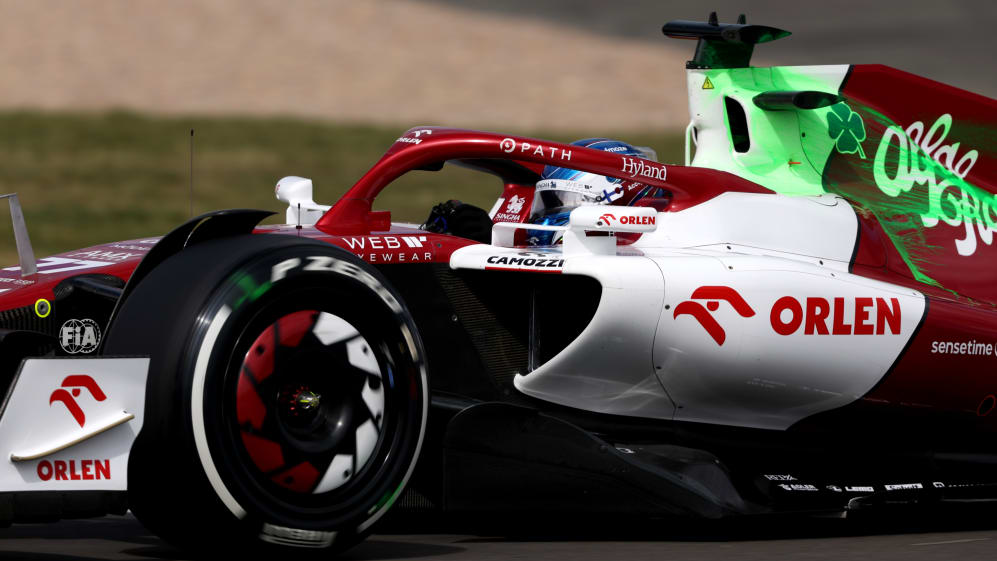 5. Tyre challenges
Saturday brought wet weather for the teams to contend with, and while there is a lower chance of rain on Sunday, the previous day's showers will still be felt. That's because the rain will have reduced the grip level by cleaning the rubber off the track, making it 'green', in the sense of now being low in grip.
With that added challenge on a circuit that already puts a lot of stress through the tyres due to the high-speed corners and rapid changes of direction, strategy could play a major role at Silverstone, with a two-stop race the quickest route to the end.
But with limited practice time and the different track conditions, teams will be learning as they go when it comes to tyre life and degradation levels, which could lead to some being caught out and losing time trying to reach their planned pit stop window. As 2020 showed – when Lewis Hamilton suffered a last-lap puncture – tyre wear can also be a major factor, even when the race looks like it has settled down late on.
HIGHLIGHTS: Watch the action from an exciting wet qualifying session at Silverstone, as Sainz seals maiden F1 pole