Sauber targeting Q3 for both cars for the rest of 2018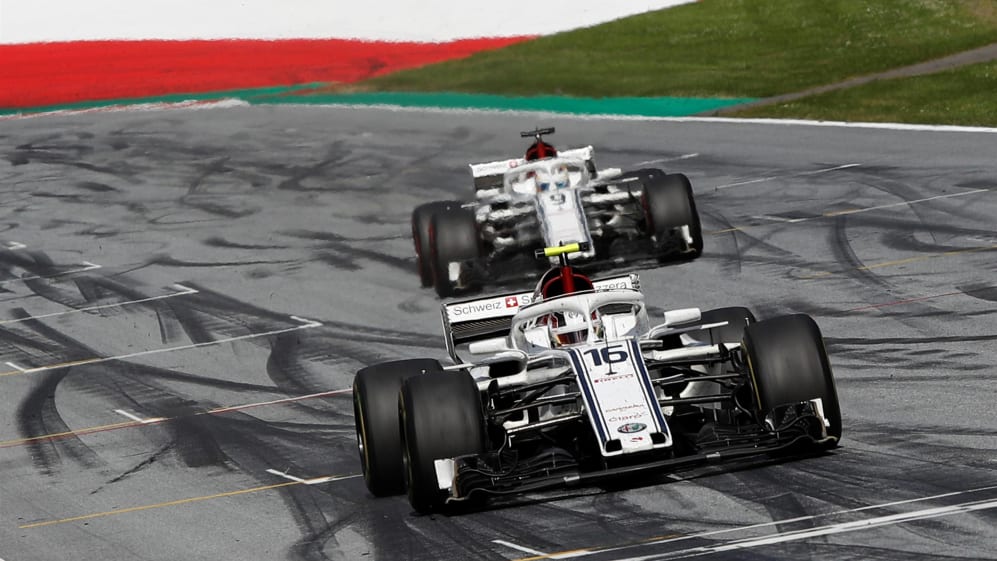 The difference between Sauber circa 2017 and 2018 has been night and day. And now, with the Swiss team preparing to welcome back Kimi Raikkonen next year, they're also looking to up their game in the qualifying stakes for the rest of this season.
Sauber may only be ninth out of 10 teams in the constructors' standings heading into the Singapore Grand Prix weekend, but they've scored consistently throughout 2018, while Charles Leclerc's sixth place in Azerbaijan saw the team net more points in one race than they managed in the whole of 2016 and 2017 combined.
Like many teams, Sauber have already begun to switch their main focus to their 2019 car – especially understandable, given that it's now set to be pedalled by 2007 world champion Kimi Raikkonen – but they still have one key target for the rest of the year: to try and get both cars up into Q3, or as close as possible, at every remaining race.
"I hope we will be progressing a little bit in the next races and that we will be closer and closer to Q3 with both cars," said Simone Resta, Sauber's Technical Director, who joined the team from Ferrari in July.
"The trend so far [in 2018] has been good. I think it's fair to say that we are slowing down our development rate for the time being, and we are concentrating mostly on next year's car, which is a big challenge but also a big opportunity for us to close even further the gap to the big [teams]."
Charles Leclerc, who will leave the Hinwil-based team at the end of 2018 to take up Raikkonen's seat at Ferrari, has already made three Q3 appearances this year, while team mate Marcus Ericsson has yet to appear in the final segment of qualifying, with a highest starting position of 13th this season.