Schumacher and Hamilton 'more similar than you might believe', says Mercedes' Shovlin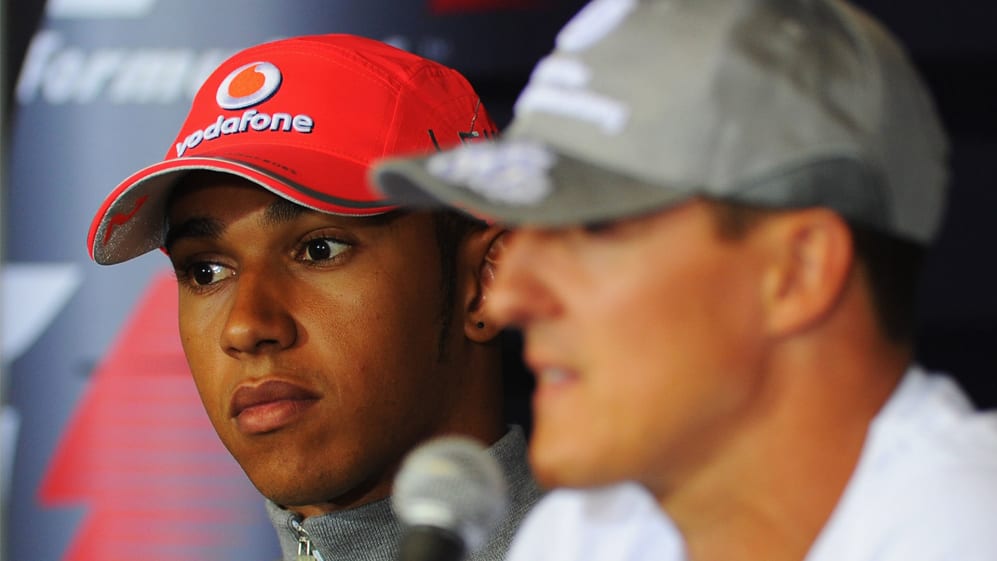 With both Michael Schumacher and Lewis Hamilton tied on 91 Grands Prix wins following the Eifel Grand Prix, it was only natural that the two drivers' careers, styles and approaches would be compared. Mercedes' Trackside Engineering Director Andrew Shovlin worked with both men at the Silver Arrows – and he believes there are more similarities than you might think...
Shovlin was appointed as Schumacher's race engineer when the seven-time champion returned to the sport with Mercedes in 2010. And despite Hamilton and Schumacher being very different characters outside of the car, according to Shovlin the parallels between the two of them behind the wheel are striking.
READ MORE: 'I can't respect his efforts enough' – Vettel, Verstappen and more praise Hamilton as he matches Schumacher's 91 wins
"The two characters couldn't be more different," said Shovlin, speaking on this week's F1 Nation podcast. "If you look at how they drive, when Michael arrived at our team, the things that stood out with him were the way he would always go after the marginal gains; it doesn't matter if it's a hundredth of a second, he'd try and do it and sort of collect those up.
"Michael also had an ability to drive whatever balance was quickest. If it was an understeery car you needed, he'd do it, if he needed to move the work onto the front tyres, he could, so he was very, very adaptable in his driving style, and those are certainly two characteristics that Lewis very much has, like a lot of the good drivers don't have a particular style; it's just whatever's quick, they'll adapt to do it.
"Michael, it doesn't matter how many things you told him to do on a lap, whether it was moving the brake bias, where he needed to look after tyres, what he needed to do to get them in the right window, he'd be able to put them all together, and again that's one [thing] that Lewis does – quite quietly often, but you can just keep layering one thing on top of another and he doesn't forget it, he just sort of does it, and then if you give him more things to do, he adds those on top.
"So I think in terms of the way they are in the car, they're actually more similar than you might believe – it's just that out of the car, they're two quite different people."
READ MORE: 'Michael is, and always will be, a legend' – Hamilton 'humbled' to equal Schumacher's win record
Hamilton's next Formula 1 win will see him become the most successful driver in terms of victories in F1 history, while with a 69-point lead over team mate Valtteri Bottas in the drivers' standings currently, he also looks well-placed to match Schumacher's record of seven world titles. But Shovlin says that the Lewis Hamilton of 2020 is a far more complete driver than the one who replaced Schumacher at Mercedes in 2013.
"From when he joined in 2013, he's a very, very different character, and I think a very different character in and out of the car," said Shovlin. "Obviously our team's evolved a lot, but when he started with us, he was instantly quick, he was brilliant at winning races, he had that ability to sort of dig deep and deliver whatever he had to on a Sunday to keep the hopes alive of a win. Now he's so much more tactical in how he views the year, and how he views how he works.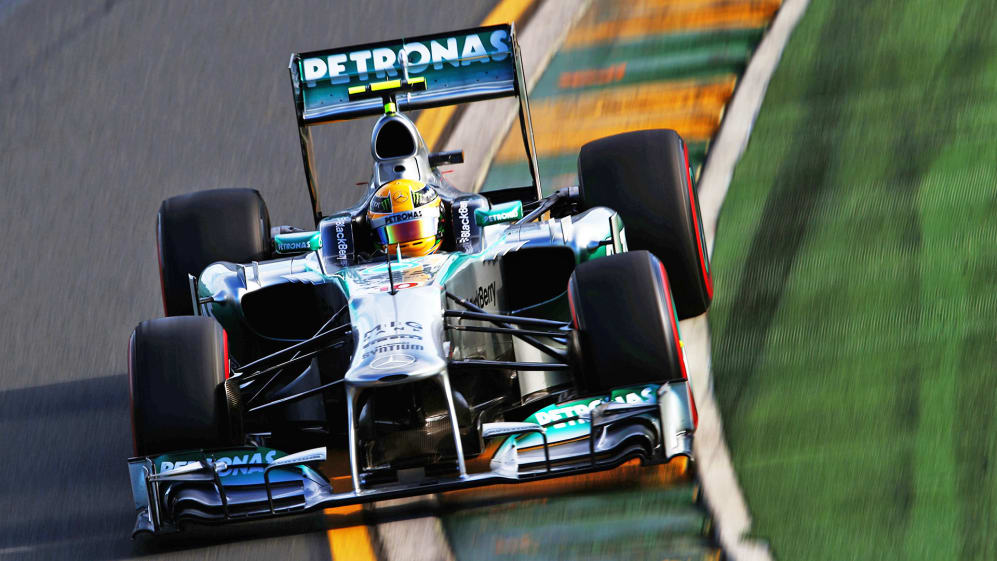 "He's not just looking for the improvements he can find in how he's driving the car, it's just the whole way in how he's leading his life and how he's approaching the business of being a professional racing driver.
"Year on year, he comes back and it's this slightly improved version of the guy you last saw in Abu Dhabi, but the level he's at now is seriously impressive. It's just consistency and the relentless way that he goes about hoovering up the points and controlling the championships.
READ MORE: Ross Brawn on Hamilton's 'remarkable' achievement, Hulkenback 2.0 and why he hopes Honda won't be gone for long
"He works very hard... I think a lot of, perhaps, his rivals like to think of him as just the person who's first in the car, but who doesn't put the hours in. He's one of the hardest working drivers we've ever known… So long into a career, you'd kind of think drivers would top out their skillset, but Lewis keeps finding new and different things to do, and how to get the most out of the car and tyres."
Listen to the full interview with Andrew Shovlin on F1 Nation in the player above, or on Apple Podcasts, Spotify, of your favourite podcasting platform.