Feature
Ross Brawn on Hamilton's 'remarkable' achievement, Hulkenback 2.0 and why he hopes Honda won't be gone for long
Lewis Hamilton made history in the Eifel Grand Prix as victory at the Nurburgring moved him onto 91 career wins – level with all-time record holder and seven-time world champion Michael Schumacher. Formula 1 Managing Director, Motorsport, Ross Brawn discusses the key talking points…
Lewis matches Schumacher's win record
Lewis drove an exemplary race in style, which has earned him an equal number of race wins to Michael Schumacher. It's a remarkable achievement.
Michael always said that records are there to be broken, but I admit I didn't expect to see this one broken so soon. And I can't imagine Lewis is going to stop here. The way he's going, he will raise the bar in the next few years to a level that will be astonishing.
READ MORE: 'Michael is, and always will be, a legend' – Hamilton 'humbled' to equal Schumacher's win record
His race today was relatively efficient and effective, almost methodical, though I know from the perspective of the pit wall and inside the cockpit, it would have been anything but methodical.
Michael was a driver who was very dramatic on track in many ways and had a very quiet persona away from the track. Lewis is almost the opposite - quiet but lethal in terms of delivery on track but his flamboyance comes out away from the track.
You couldn't have two more different characters. Both have achieved an astonishing accomplishment.
Ricciardo and Renault deliver the goods
I've felt for a while, Renault were promising but never delivering consistently but I have to say since we returned to racing in July, they have started to deliver and the team looks like it has a very nice upward trajectory.
If they keep that up and carry through this competitiveness into the new era in 2022, you can imagine Renault – or Alpine as they will be then – will be back at the front. Fernando is coming, too, which is incredibly exciting.
READ MORE: Ricciardo left gobsmacked after being reminded he'd not done a 'shoey' on podium
Renault have eased themselves above the pack and will soon be setting their sights on the top two.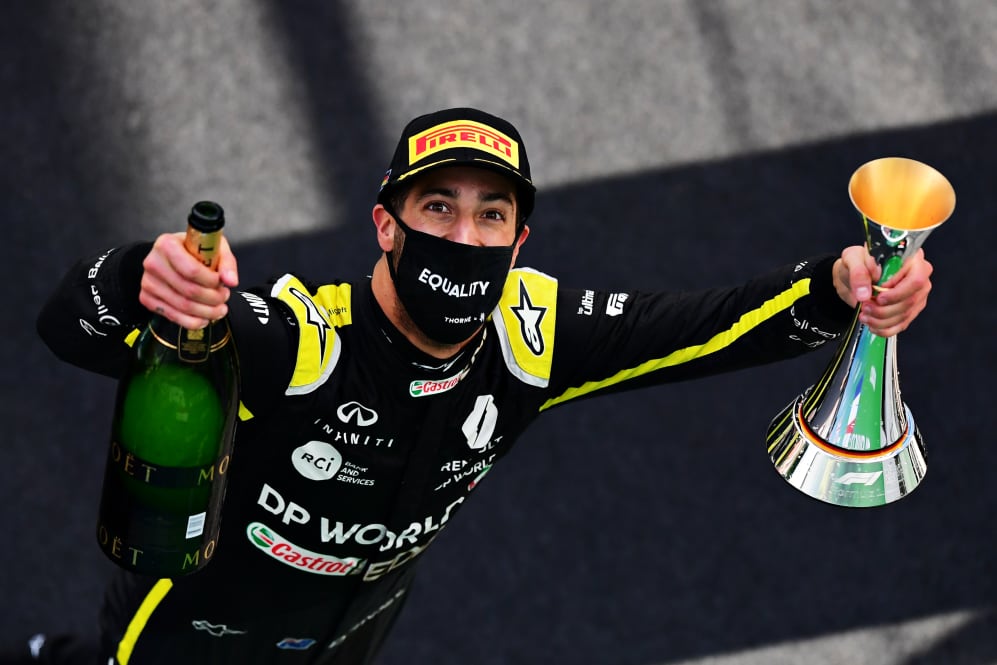 Will Ricciardo be regretting his decision to leave Renault for McLaren? I don't think he's that way inclined. He left Red Bull and went to Renault, after all. His character is such that he sits down and carefully weighs up his situation and then makes a decision and sticks to it.
Like all of us, he may have off moments where he has sat and thought about it, but I think he will commit to the new team in a massive way.
Impressive from super sub Hulkenberg
Nico keeps endorsing my admiration for him. As I've said before, he came close to driving for us at Mercedes - he would have been a great candidate for that.
I think highly of him as a driver and this performance, with so little running before qualifying and the racing, gives me more reason to think so.
READ MORE: Hulkenberg delighted with 'totally unexpected' P8 on one-off return in Germany
To step in like that in such a competitive field as F1 is pretty special. He's certainly a driver that deserves a place in F1, but there are only 20 seats on the grid. Everyone can see he's probably not outside the top 20 fastest drivers right now.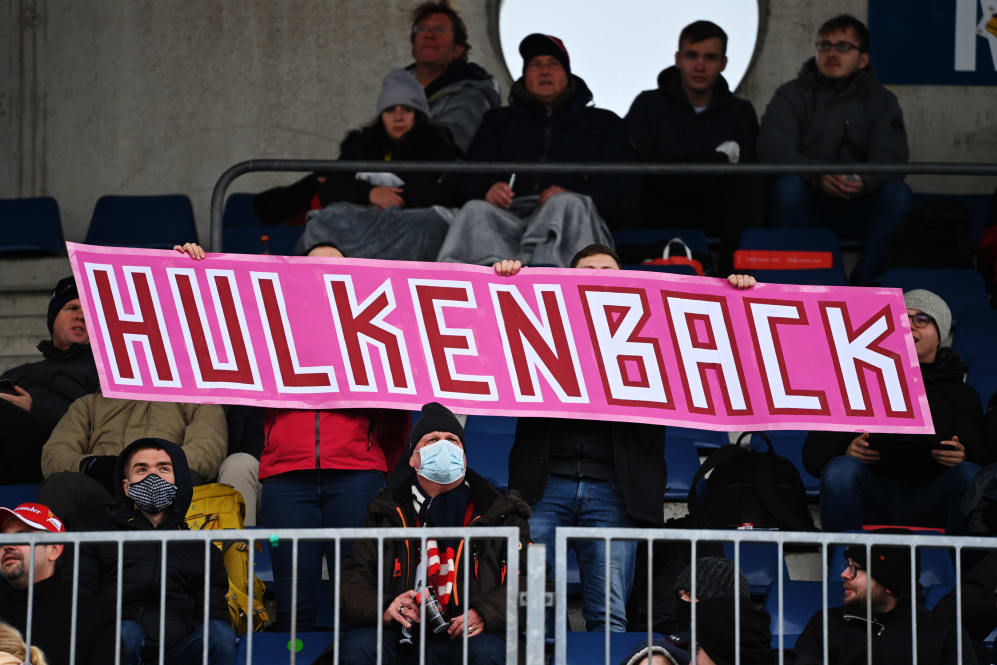 Frustration for Schumacher and Illot
One of the frustrations of this weekend for the F1 fraternity and the small controlled number of fans at the track was not seeing two potential stars of the future drive on Friday morning because of the weather.
Especially with Mick and the associations Schumacher has with Germany and this circuit, it was very frustrating but there was not much that could be done.
Hopefully there will be another opportunity before the end of this season to give them both a chance to show what they can do.
Honda stepping away from Formula 1
It is unfortunate Honda are leaving Formula 1 at the end of 2021. It's the fourth time in my racing career they stepped back and come back again.
I'm optimistic when their situation changes and when F1 evolves, we can engage them again as Honda have always been important and welcome members of the F1 community in the past and hopefully for the future.
All automotive companies are facing massive challenges at the moment, and we as F1 need to respond to that and make sure F1 meets those challenges, stays relevant and becomes more relevant to provide automotive partners with viable challenges within F1 which can provide support with their objectives away from F1.
READ MORE: From a Renault return to building their own - Horner on Red Bull's engine options
I hope a new power unit formula which will be introduced no later than 2026 will encourage them to come back again. We'll also be encouraging them to be part of new FIA working groups, which will recommend what sort of power unit we will adopt in the future.
They have been great partners in F1 and I look forward to working with them in future.