Schumacher 'really excited' to race father's old rivals as he prepares for F1 debut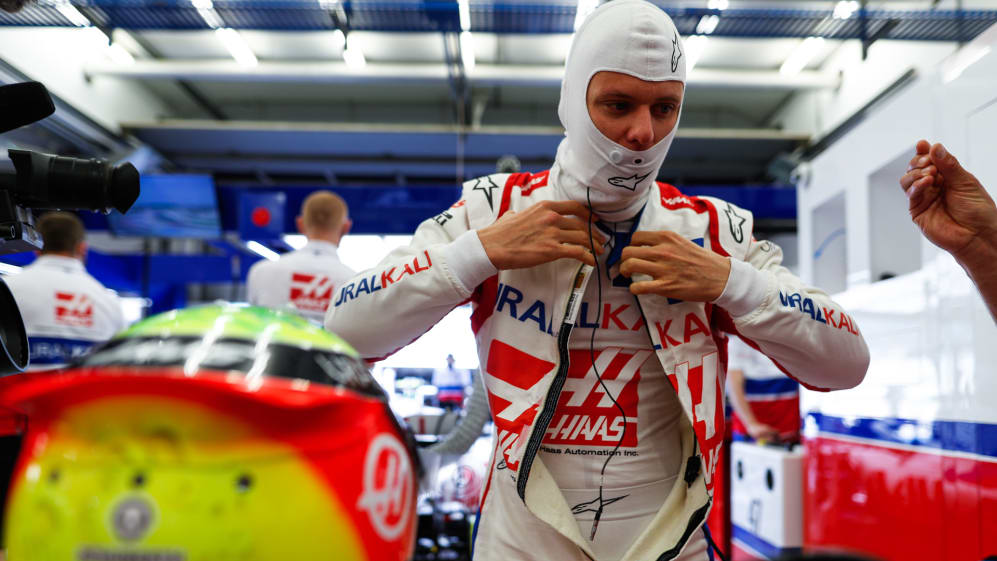 Unless you've been living under a rock, you'll know that the Schumacher name is returning to Formula 1 this season for the first time since 2012, with Mick Schumacher – son of seven-time champion Michael – set to make his debut in the sport with Haas. And Schumacher Junior admitted that the idea of lining up for the 2021 Bahrain Grand Prix against some of his father's old F1 rivals was surreal.
Reigning Formula 2 champion Schumacher didn't enjoy the smoothest start to his F1 career, with a gearbox issue on the first day of pre-season testing at Bahrain limiting him to just two half days in the new Haas VF-21. Despite that, Schumacher said he was "really excited" to make his debut, adding: "It's been a long wait since last year – obviously we had the test session last week, so it's like you get a bit of it and now you want more obviously.
READ MORE: 'I'm better' than the likes of Hamilton, Verstappen and Vettel, says Alonso ahead of F1 return
"So happy that we're here, happy that we'll start tomorrow and then we'll go on from there… In general, we just have to take what we've learned from the first test, let's say, and try to really use that for this weekend.
"Obviously not having had as many days as we would usually, it's kind of sad because I love driving, I love racing, so not getting enough of it is kind of sad. But nevertheless, I think we've done what we could do in the short time we've had. Unfortunately we lost half a day, so for me it's like one day of testing basically before my first race, which is not a lot, but we'll for sure take on the challenge and take it from there."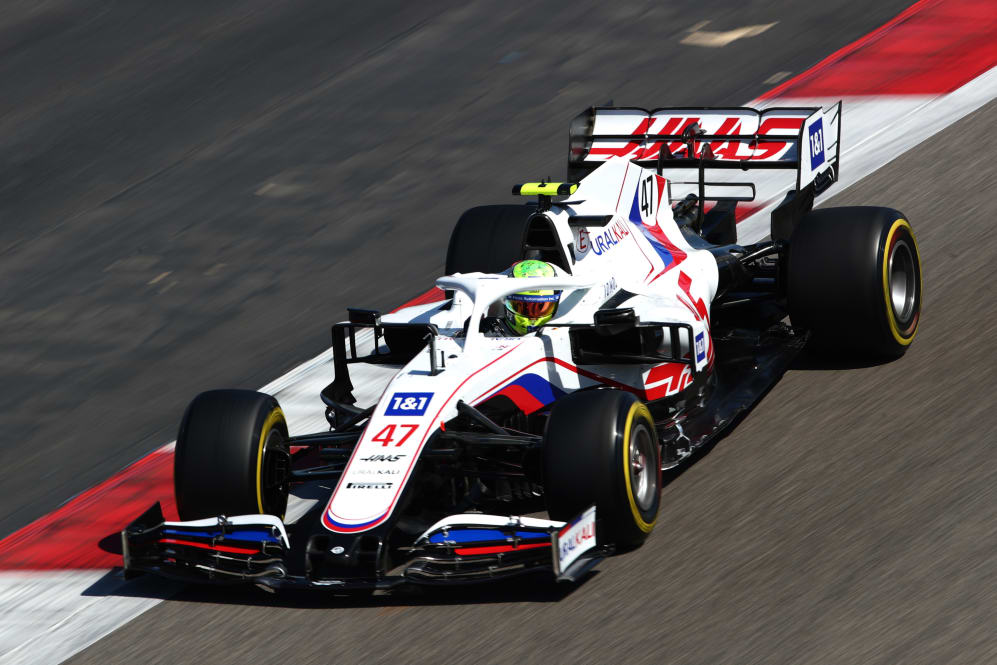 This season sees Schumacher's father's great former rival Fernando Alonso returning to the sport for the first time since 2018, while the likes of Kimi Raikkonen, Lewis Hamilton and Sebastian Vettel all shared a grid Michael Schumacher too. And Mick Schumacher added that it was "funny" to think that his fellow F1 drivers will now have raced against two generations of his family.
"I guess it's kind of funny to think about it," said Schumacher. "I guess it kind of shows that they've been in the sport for a while, and they've been obviously successful [given that they're still] here.
FORM GUIDE: Who will come out of the blocks quickest as the 2021 season begins in Bahrain?
"It's going to be nice to see how things are going to turn out on track," he added. "I haven't driven with many of them in the test because I was mostly with some other guys.
"I was driving with Kimi and I know Kimi quite well from the track, and he's always very nice and it's very nice talking to him and getting obviously some info and tips here and there. So I'm looking forward to this season and it's going to be good."
Schumacher and team mate Nikita Mazepin will be out on track for Free Practice 1 of the Bahrain Grand Prix, as the rookie pair's maiden F1 seasons get under way.