Feature
FORM GUIDE: Who will come out of the blocks quickest as the 2021 season begins in Bahrain?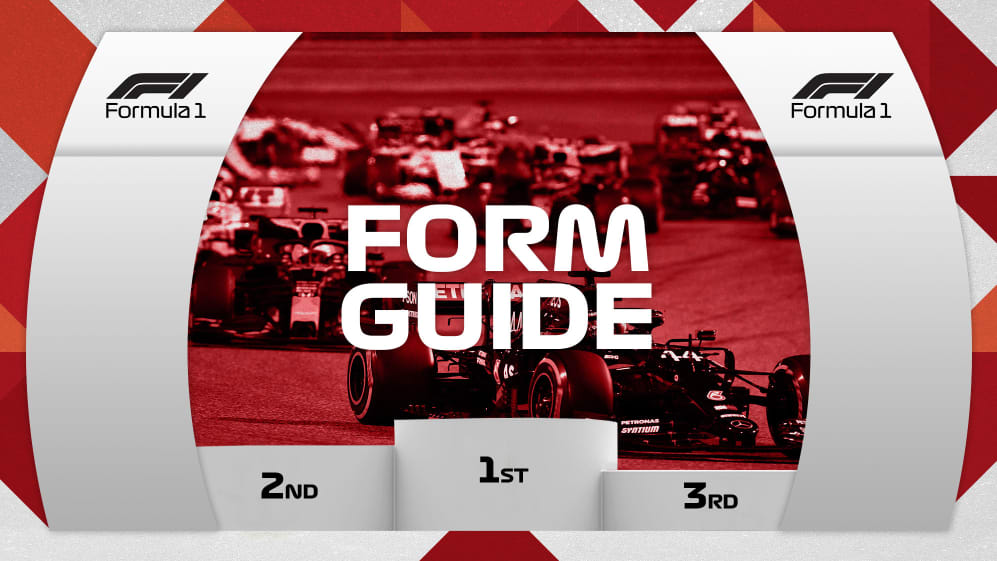 No more pre-season testing, secretive shakedowns, mystery fuel loads or performance caveats – the 2021 season proper gets under way with the Bahrain Grand Prix on March 28, when we'll finally get to see where the teams really stand. So, who looks set to do the business in Bahrain? We take a glance at the favourites for pole, points, podiums… and victory.
Vying for pole
Just a few months ago, Lewis Hamilton banged the Mercedes W11 on pole at the 2020 Bahrain Grand Prix by a dominant 0.289s from team mate Valtteri Bottas – and 0.414s up on the next fastest man, Red Bull's Max Verstappen.
On the form of pre-season testing alone though – which took place at the Bahrain International Circuit after all – Hamilton and Mercedes will struggle for a repeat of that. Verstappen set the fastest time of the three days, a 1m 28.960s on the C4 tyre, while Hamilton's best for Mercedes on the softest C5 was a mere 1m 30.025s – a full 1.065s slower.
READ MORE: 6 key things our data tells us from pre-season testing – including why it wasn't all bad news for Mercedes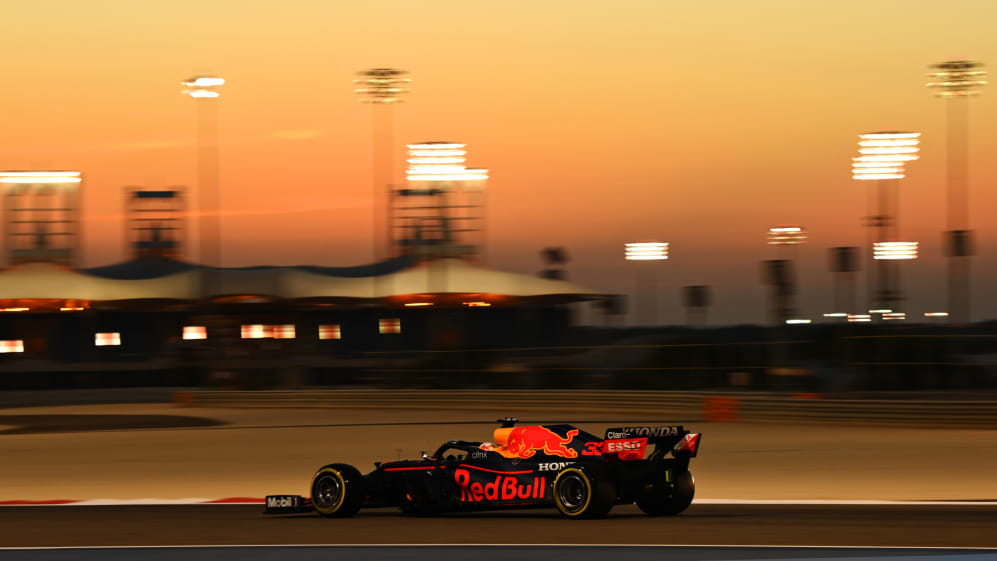 Our post test analysis also put Red Bull with a comfortable 0.56s per lap short run pace advantage over Mercedes (who in turn were only 0.03s faster than McLaren), meaning if Red Bull can simply carry their testing form through to race one, pole will be theirs – while his familiarity with the car and team would suggest Max Verstappen as more likely than new recruit Sergio Perez to take it.
READ MORE: Red Bull would be 'stupid' to write off Mercedes threat in 2021, says Verstappen
Still, that will be easier said than done. We've seen post-test hand-wringing from Mercedes before – and although both Hamilton and Bottas visually looked ill at ease with the new W12 in testing, don't underestimate what Mercedes could have achieved in the two weeks since testing ended…
Pole positions in the last five years:
2020 – Lewis Hamilton (Mercedes)
2019 – Charles Leclerc (Ferrari)
2018 – Sebastian Vettel (Ferrari)
2017 – Valtteri Bottas (Mercedes)
2016 – Lewis Hamilton (Mercedes)
FAN VIEW: Recent events in Bahrain suggest Red Bull are in terrific shape to really challenge Mercedes in 2021. And F1 Play gamers certainly believe that is the case. Early voting has Max Verstappen out in front in terms of one-lap pace as he leads the way in voting. Lewis Hamilton is second, but some way behind so far.
In the mix for victory
The picture for victory based on testing looks less rosy for Red Bull, with Mercedes having given a flash of some dauntingly quick long run pace over the three days – data suggesting the Silver Arrows have a 0.39s gap to Red Bull in that metric.
Four-time Bahrain GP winner Hamilton is also coming into the race off the back of two consecutive victories on this layout – a dominant one last year right before he was side-lined with Covid-19, plus a more fortunate one the year before when Charles Leclerc's Ferrari suffered a mechanical failure.
READ MORE: Red Bull are a 'different animal' in 2021 says Hamilton as he expects 'great battle' this year
Despite the testing tribulations, then, over a race distance, testing data and previous form suggest Hamilton as the favourite if he can find his groove with the W12 – while although team mate Valtteri Bottas has never won here, he does have two poles at the venue, and has won every season opener for the past two years.
Red Bull, by contrast, only took their first Bahrain podium in the turbo-hybrid era last year. But every F1 fan will be craning their necks to see whether the partnership of Verstappen and Perez can combine to halt Mercedes' run of wins at the track, as we get our first taste of how the title fight might shape up in 2021.
Wins in the last five years:
2020 – Lewis Hamilton (Mercedes)
2019 – Lewis Hamilton (Mercedes)
2018 – Sebastian Vettel (Ferrari)
2017 – Sebastian Vettel (Ferrari)
2016 – Nico Rosberg (Mercedes)
FAN VIEW: With pre-season testing promising a mouth-watering title battle, our F1 Play gamers are going all in on Hamilton vs Verstappen playing out for all the marbles. They account for well over 90% of selections so far, with Lewis just edging out Max in terms of numbers. It's pretty much neck and neck – game on!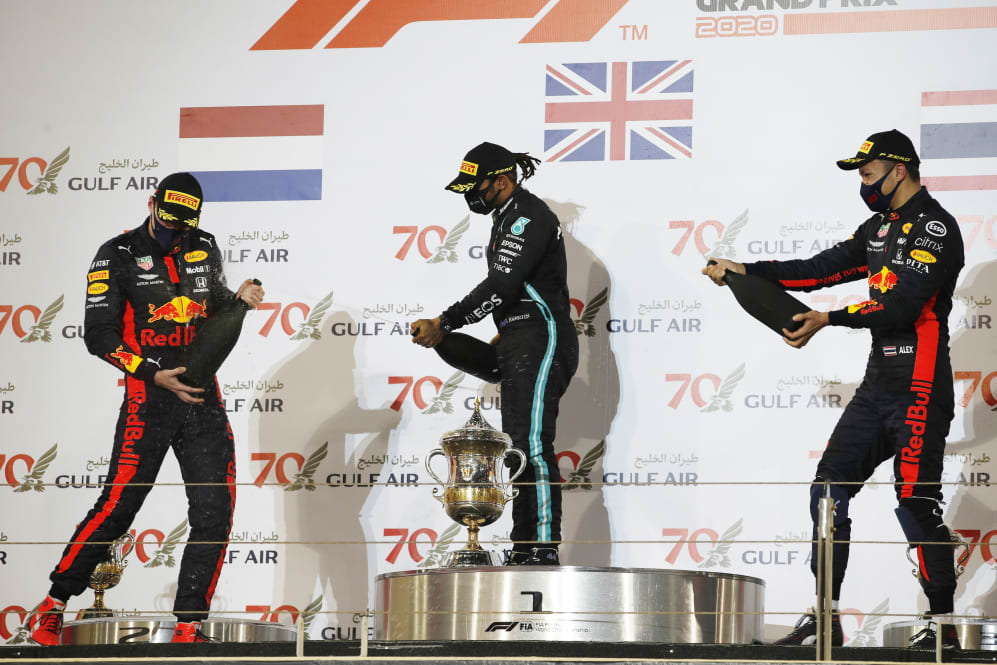 Podium Outsiders
What a juicy category this one is – because while Red Bull and Mercedes appear to be out front, there look to be at least five teams capable of challenging at the head of the midfield this year, and looking to snatch some silverware when they can, namely: McLaren, Aston Martin, Alpine, AlphaTauri and Ferrari.
McLaren had arguably the strongest pre-season test of those five, tend to go well in Bahrain (Lando Norris and Carlos Sainz were P4 and P5 last season) and have new Mercedes power units to push Lando Norris and new boy Daniel Ricciardo along at this power sensitive venue. So it's looking good for the Woking team if there's an opening on that rostrum.
READ MORE: Ricciardo vows to 'leave nothing on the table' as McLaren debut nears
But… we've yet to really see Aston Martin's true pace; Ferrari looked much improved at testing; AlphaTauri appear strong but have a new rookie (Yuki Tsunoda) to bed in; and Alpine are welcoming back two-time champion – and three-time Bahrain winner – Fernando Alonso, and performed decently in testing.
All to play for then.
Podiums in the last five years:
Mercedes – 11
Ferrari – 4
Red Bull – 2
FAN VIEW: Most of the F1 Play votes for podium finishes – as expected – go so far to Messrs Hamilton, Bottas, Verstappen and Perez. But if you look outside the Mercs and Red Bulls, Daniel Ricciardo is very much in the frame. Having excelled at Renault last term, can he revive the glory days at McLaren? The signs are good.
Points potential
Those five teams mentioned above look like the teams most likely to be squabbling to fill out the top-10 positions in Bahrain, assuming they can't make it onto the podium – leaving the question of who else might be troubling the scorers this weekend.
Out of Alfa Romeo, Haas and Williams, Alfa had by far the strongest test of the three, clocking up the joint-most laps with 422 (shared with AlphaTauri) and with Kimi Raikkonen even clocking the fourth-quickest time of the test overall. Keep your eyes peeled for an upset from the Hinwil squad.
Williams may have a harder time, with their FW43B having proved sensitive to the wind at Bahrain – George Russell calling the conditions "the worst" for the car, while strong winds are again forecast this weekend.
READ MORE: Williams appoint Volkswagen's Demaison as new Technical Director
Meanwhile, with two rookie drivers in Mick Schumacher and Nikita Mazepin to blood in this weekend, and a VF-21 car that hasn't been hugely developed over the winter, simply getting two cars to the finish line on Sunday will probably do for Haas – whose Team Principal Guenther Steiner recently said that any points in 2021 would be a "fantastic result".
READ MORE: Points for Haas in 2021 would be 'fantastic result' says Steiner, as he predicts tough year ahead
Look out, also, for Daniel Ricciardo going for his 12th race in the points – the longest streak of any driver carried over from 2020 – while Mercedes are aiming to extend their current run of 50 races with a top-10 finish stretching back to the 2018 British Grand Prix.
Points in the last five years:
Mercedes – 178
Ferrari – 107
Red Bull – 78
McLaren – 41
AlphaTauri/Toro Rosso – 30
Haas – 24
Renault/Lotus – 18
Williams – 14
Racing Point/Force India – 9
Alfa Romeo/Sauber – 8
FAN VIEW: Along with team mate Ricciardo, McLaren man Lando Norris is strongly fancied by F1 Play gamers to make the points in Bahrain. Meanwhile, Charles Leclerc is a strong pick to break the top 10 for Ferrari. Former Maranello star Sebastian Vettel is fancied to go well for Aston Martin in his debut for the team.