Scrutiny from other teams 'a compliment' says Red Bull tech boss Newey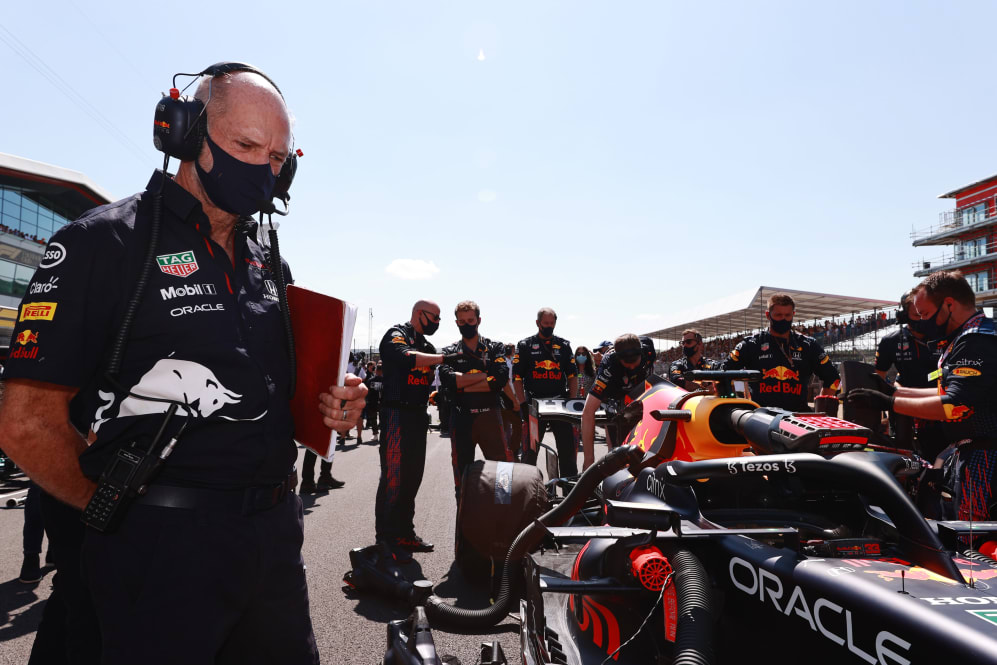 Red Bull's super-quick RB16B has been put under the microscope by rivals including Mercedes this season, but the team's Chief Technical Officer Adrian Newey has brushed off any added attention to his car as flattering rather than worrying.
Flexi-wings were the talk of the town in May as Red Bull's rear wing was scrutinised on the straights during the Spanish Grand Prix and rival squads believed it was flexing too much – Lewis Hamilton having said they "gained at least three-tenths from this wing". Subsequently, tougher tests on flexi-wings were mandated by the FIA.
READ MORE: Who's got the mental edge – and who will come out on top? Our writers on the Hamilton vs Verstappen battle
In a recent Red Bull interview, Newey – who's RB16B car has often been the quickest package at races this season – said attracting such attention simply shows how the team have been doing a good job.
"In many ways it is a compliment to the team to find ourselves under such scrutiny from others. We have experienced this before, but I can't remember a time when we have received the same level of behind the scenes politicking and lobbying against our car.
"Possibly if you look back to when we were exploring aeroelastics in 2010/2011 then we were under constant scrutiny and would adapt to each changing set of regulations.
"We've been here before in the last championship battles with Ferrari, which involved some rows over bodywork flexibility as well. I never particularly like the war analogy – but it is a decent analogy, and you have to look at every aspect you can to improve your competitive position.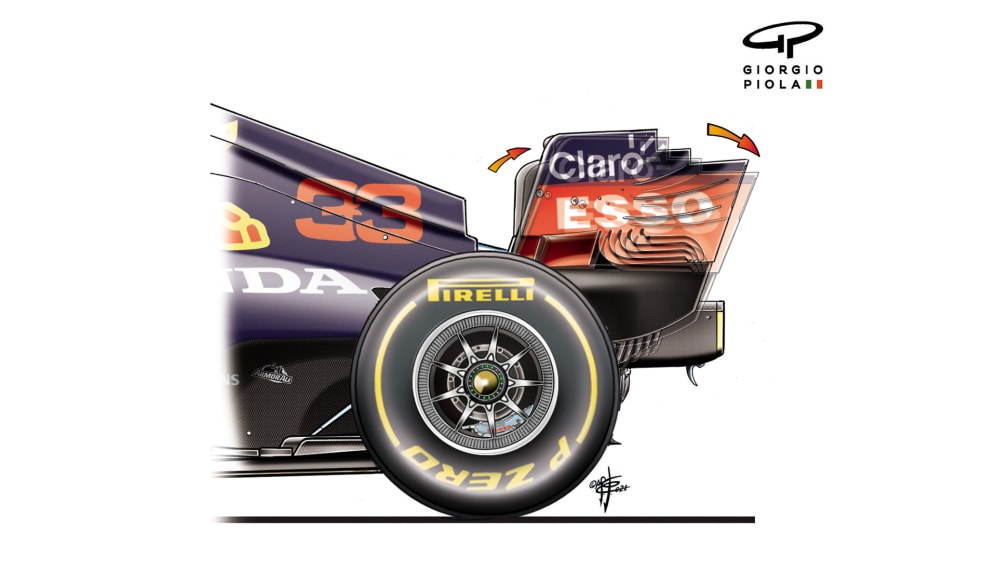 "That is the nature of Formula 1, and one of the things that makes it so stimulating, but it is the frequency and intensity of this year that is quite telling," he added.
As for the flexi-wing debate, Newey said that Red Bull weren't benefitting as much as Mercedes thought when it came to the elastic aerofoil, and reiterated that that the investigation only underlined his aero team's talent.
READ MORE: Tech boss Newey credits 'mistakes' of 2020 for Red Bull's successes in 2021
"If you take the issue with the flexible rear wing, we certainly weren't the only team to have that issue but of course, when Mercedes started making noise about it, they weren't worried about what Alfa were doing," said Newey.
"They were only worried about whether we were getting a benefit, which we really weren't, but there was a cost implication to changing that part which obviously hurt. It is however a great testament to the depth of our team that we can respond to changes and is a great example of when our team is put in a corner we can come out fighting and continue to be just as competitive," concluded the tech chief.
The on-track battle resumes in August with the Belgian Grand Prix, as Red Bull aim to reverse a 12-point deficit in the championship to Mercedes.
TECH TUESDAY: The most ingenious solutions to the 2021 rules changes we've seen so far