Feature
Who's got the mental edge – and who will come out on top? Our writers on the Hamilton vs Verstappen battle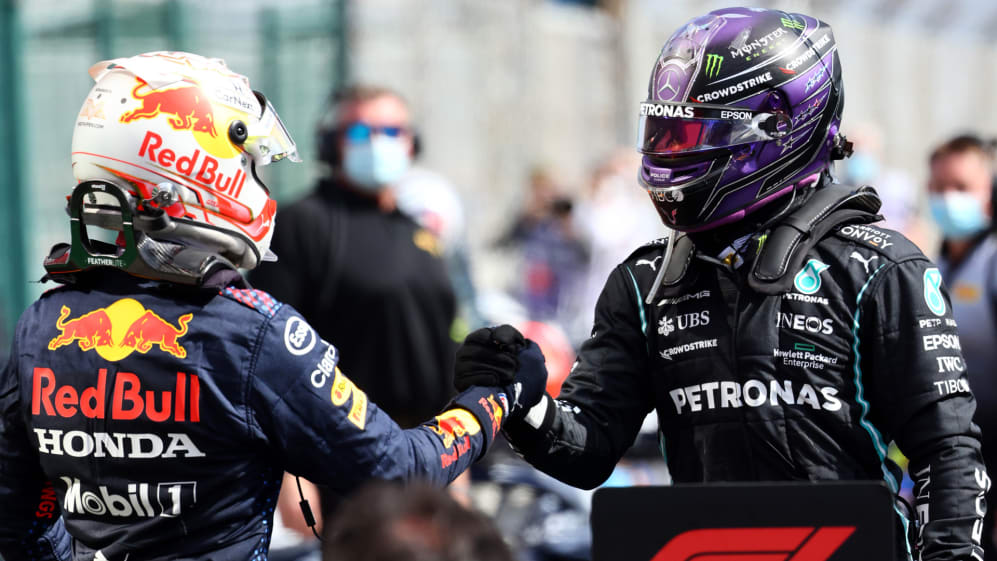 We've already had our team of writers – including Chris Medland, David Tremayne and Mark Hughes – give their take on the season so far (tap the link below to read that piece). Now they turn their focus solely to Lewis Hamilton and Max Verstappen's epic battle so far, and try and predict what lies ahead in this gripping championship fight...
READ MORE: The biggest shock, their top three drivers, and a bold prediction – Our writers on the first half of the 2021 season
Does Lewis deserve to be leading the drivers' championship at this point?
David Tremayne (Hall of Fame F1 journalist): Yes, though it could be said that he has been luckier to be there than in previous seasons, especially after Max's recent run of abysmal fortune. Neither Lewis nor Mercedes have given up, and even in the second-best car he has maintained an extraordinarily high level of competitiveness that is the mark of a true champion.
Mark Hughes (Special Contributor): Yes, everything's fair in love and war. There's no 'deserve' in sport, especially F1. It's warfare without the guns. 
Will Buxton (F1 Digital Presenter): As Kimi Raikkonen is wont to say "You get the points you deserve," and so you can't say Lewis doesn't deserve his title lead. He isn't in the best car anymore, but his guile, determination and experience have seen him maximise his opportunities and lead a championship he should, by all rights, be nowhere near leading.
Chris Medland (F1 Journalist): To not sit on the fence: No. But that's not a criticism of Lewis at all, it's simply due to the fact that Verstappen saw 25 points disappear with his tyre failure in Baku, and was wiped out in Budapest. It should be very close, but Max deserves to be leading on the balance of it so far.
Lawrence Barretto (F1.com Senior Staff Writer): I'm not sure he deserves it, but he has certainly earned it. Hamilton hasn't faced a threat to his crown like this for years, so he's having to push himself to yet another level – and grind out results – in a car that for much of the season hasn't been the best.
Greg Stuart (F1.com Staff Writer): Hmm. But for genuine bad luck, Max would have won in Baku and could have had a big result in Hungary – while there's then the thorny issue of Silverstone and that crash. Lewis, on the other hand, hasn't really had any serious issues this year that weren't of his own making. So I'd say on balance, probably not – but that's not how F1 works, is it?
Samarth Kanal (F1.com Staff Writer): I don't know about deserve but Hamilton has done everything to ensure he's fighting for the title and, crucially, you make your own luck.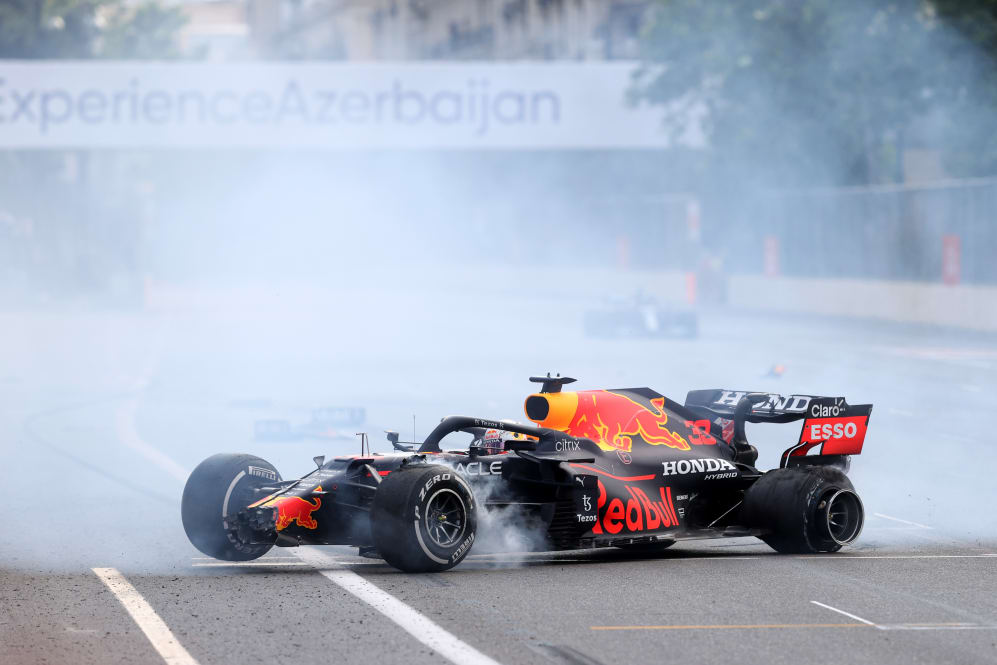 What has impressed you most about Lewis?
MH: So much. That he has taken his younger generation challenger on not by backing away from the raw edge but by sitting out there on it. That he has maintained his focus and ability despite taking on the massive and admirable stressful burden of speaking out against injustices outside of the sport. 
SK: That determination he's shown time and time again to claw back as many points as possible. Post-Hungary fatigue showed just how hard he's fighting to keep his bid for an eighth title alive. And the meaningful action he's taken to address diversity and equality issues.  
DT: His demeanour, speed and determination. People have wanted for ages to see him in an inferior car, and now he's got one and the boot is on the other foot, he's relished the fight and never given less than his best. And, from what we learned in Hungary, he may still be suffering the after-effects of Covid.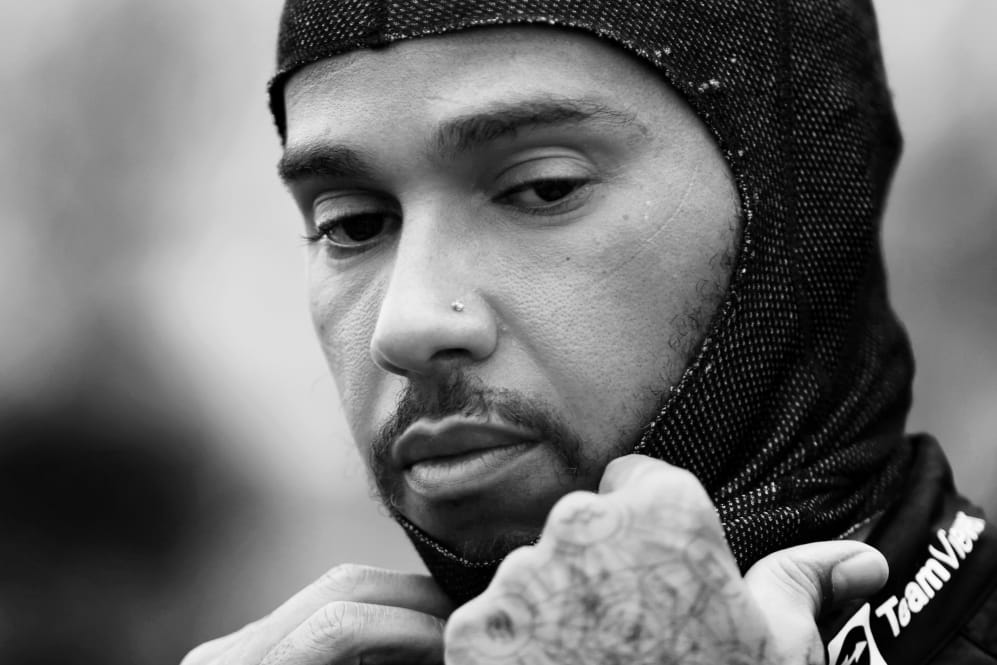 WB: His ability to turn a difficult situation into a positive. He only really went missing in Monaco. Other than that he's maxed every single opportunity he's been handed.
CM: His race craft. I know some will still point to Silverstone (and in my opinion that was Hamilton's error) but until then he called it right with Max – when to attack and how, when not to – his judgement had been spot on. Plus fightbacks like Imola and Hungary could prove crucial.
LB: Every time Hamilton looks to have peaked, he finds another gear. His refusal to give up, even when everything looks lost, is what makes him one of the great sportspeople of all time. And he needs that approach if he is to fend off the ever-improving Verstappen.
GS: His fightback drives are always great to watch, and we've been treated to three corkers at Imola, Silverstone and Hungary. Also, on some weekends when the Mercedes has been less competitive, he's managed to extract some exceptional performances from it – his Bahrain win, and Baku qualifying, being particular highlights.
What has impressed you most about Max?
GS: I love his stoic, philosophical approach to racing's disappointments. I think mentally, he's one of the strongest, if not the strongest, driver on the grid.
SK: His racecraft has stayed so consistently brilliant throughout this season and he's barely put a foot wrong. He's been stoic in the face of adversity too. To think, he's just 23…
DT: His speed and consistency. He has waited a long time for his 'Mercedes', if one might put it that way without offending Red Bull. And has slipped seamlessly into the role we have for so long associated with Lewis. He's still very aggressive, but he's matured. If he is world champion by the end of the year, he'll have earned it the hard way.
READ MORE: Horner says Red Bull's bad luck will 'balance itself out' over the second half of the season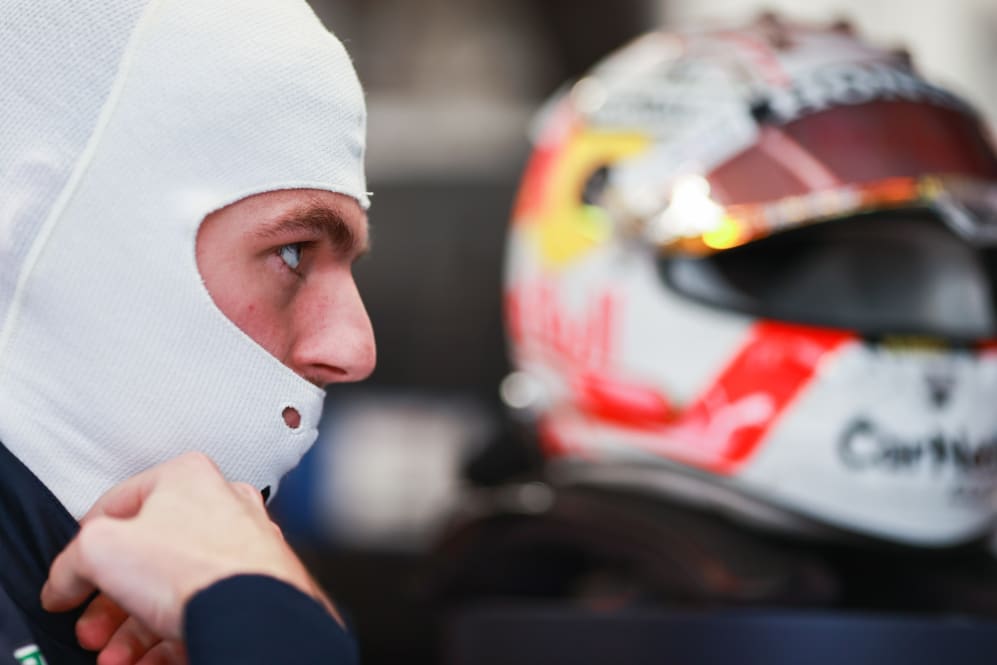 MH: The same things as always. His straight-shooter honesty, his lack of pretension, his awesome talent, his take no prisoners style, his friendly persona.
WB: How serene and unflappable he's been. Or at least, how unflappable he was. I don't know if Silverstone flicked a switch, but up to that point he'd looked for all the world like the most together of the two.
CM: His approach not changing. If there's one thing Silverstone showed, it was that Max wasn't going to hedge his bets once he had a solid championship lead. It was costly on that occasion, but over a whole season in such a tight fight I think he has to stay as assertive as he has been so far.
LB: That he has taken a title-contending car and made the most of it. It's one thing to win a race as an underdog, quite another to do so when expected. And he's doing it with striking regularity.
Has anything surprised you with either?
LB: How exhausted Hamilton was both after Silverstone – though he did celebrate with some gusto – and Hungary. That he has been performing at such a high level, when suffering from what he thinks is the effects of Covid-19 last year, is remarkable.
GS: Not really. That Verstappen has taken to being a regular polesitter and race winner like a duck to water was to be expected, I think – while Hamilton continues to stake his claim to being F1's G.O.A.T., statistically and otherwise.
SK: Just how Hamilton seemed so exhausted after the Hungarian GP. Other than that, no.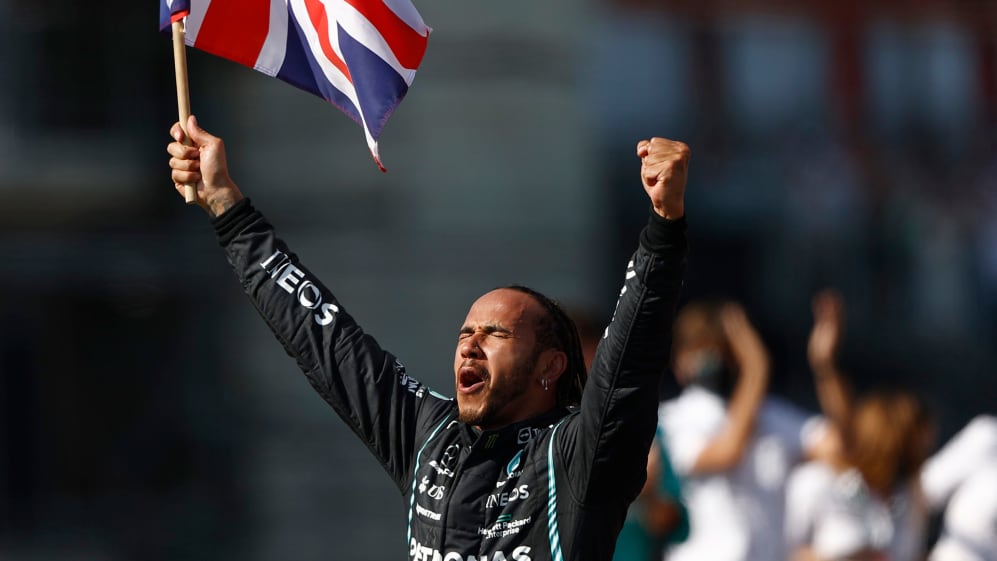 MH: Got to say, no. They have both delivered an exceptional level of performance and raced in line with their personalities.
DT: Not really. I think they are pretty well matched in most areas, and just as Christian Horner says with the cars and teams, the difference between Lewis and Max may well come down to small details as their fight ramps up in the second half of the year. Assuming that both cars remain competitive.
TECH TUESDAY: The most ingenious solutions to the 2021 rules changes we've seen so far
WB: Honestly, no. They're both driving as I'd expected. Hamilton with the long game approach. Verstappen with the all or nothing he's always been renowned for.
CM: Given the Silverstone clash, I was a little surprised Max's approach didn't change. It would have been understandable for him to go slightly more defensive when he opened up a lead of over 30 points but he showed no signs of doing that.
Who is winning the mental battle?
LB: Hamilton is using his immense experience to come out on top here. He's well-schooled in playing the long game, which is why when he went wheel-to-wheel with Verstappen in Imola, Portimao and Barcelona, he was the one to backed out of it to avoid them coming together. And in the aftermath of their Silverstone clash, Hamilton was relaxed whereas Verstappen appeared to crack under pressure, snapping at journalists when discussing the incident.
CM: If anyone is, then it's Lewis right now because of how the past two races have gone. But I'd say it's less about Max and more about the way Red Bull appear a little rattled having been in such a good place just a few weeks ago.
GS: Max. That we've seen Lewis have to reach for mind games in this title fight – telling the media in Monaco that Verstappen had "a lot to prove" and reminding people of his stats, and then that qualifying out-lap moment in Hungary – says a lot about the level of challenge Verstappen is giving him this year. And I never think Lewis is at his best when he gets into those sorts of games.
SK: They've both kept an ice-cool focus on the title fight. Apart from that, it seems like the mind games aren't being played by the drivers but their bosses. In that case I'd say Toto Wolff has been more measured than Christian Horner.
MH: Neither. They are both capable of resetting from any setback by the time they are next in the car. I think the mental battle is just what the outside world imagines they are going through. But they are psychologically airtight.
READ MORE: Wolff compares Red Bull rivalry to Ferrari fight when Mercedes were pushed 'almost to breaking point'
DT: I'm tempted to say Lewis, perhaps because he has already become world champion seven times. I'd never question his commitment to an eighth – it's one of the most outstanding aspects of his character – but his achievements and experience of the pressures have to give him a slight edge over Max, who still has to reach the top of that particular mountain. But it's close.
WB: Right now, Hamilton. It's impossible to say otherwise. I don't think Red Bull's war of words in the press is helping to keep Max's focus where it needs to be. As Hamilton and Mercedes have preached for years, you have to focus on yourself and yourself alone. Let the others do what they will, you just have to do the best you can and focus only on that.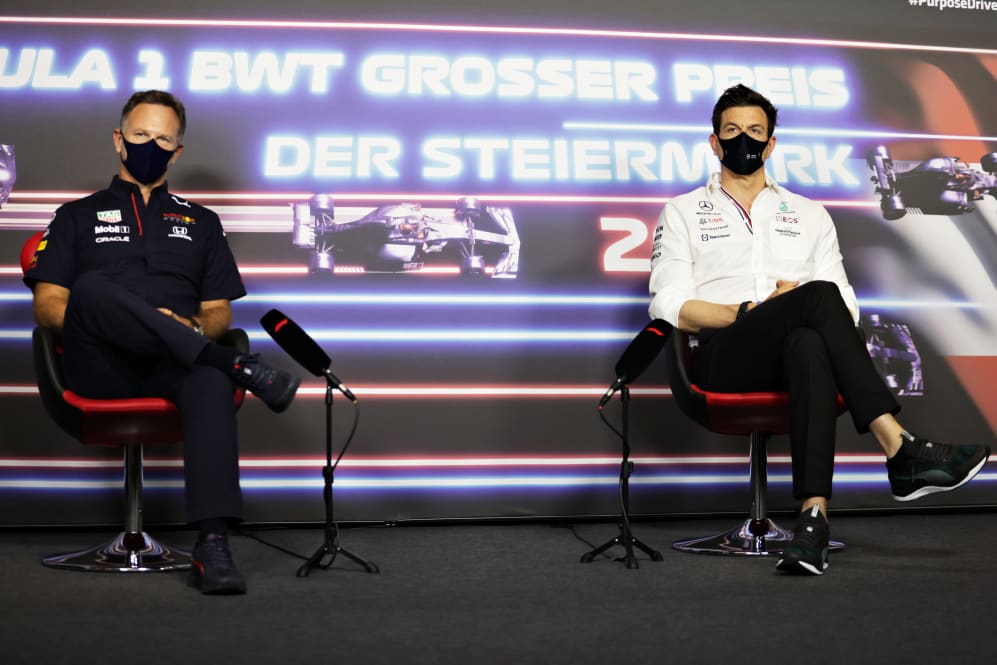 Should either driver alter their approach to racing the other?
CM: No. I think at Silverstone we saw a side where Hamilton wasn't willing to back out where previously he had, and he probably needs to stick toe-to-toe with Max on that front from now on. But it's a battle simply between the two of them and so close they both have to give as good as they get.
WB: It makes no sense to say what they should or shouldn't do. They're two of the best racing drivers in the world. The only thing we can ask is will they change anything, and the answer is no.
LB: If Verstappen had been the one to give an inch more space and avoided a collision at Silverstone, even if he had lost the race, with second and the fastest lap, he would still have led by 26 points, rather than eight. When you're fighting for the title, you must think of the bigger picture. This will come with experience. He is still only 23, after all.
GS: No – I think they're doing just fine.
SK: I hope they don't, given how enjoyable this season has been.
MH: It depends entirely upon the situation. If the Red Bull recaptures its pre-Silverstone form Max could make life easier for himself by making an agreement with himself not to always refuse to back down. But if the Merc retains its recent advantage, then Max's former approach is absolutely the right one for him. Hamilton adapts his approach according to circumstance anyway.
DT: If you believe what Max said after Silverstone about his own driving, no. Personally, I'm still tempted to suggest that he needs to temper his aggression a little more. He's the sort of boxer who likes to make every punch hurt, whereas we saw in Hungary that Lewis knows where the limit is in the ferocious dice he had with Fernando.
READ MORE: The big summer break quiz: How well do you remember the first half of the 2021 F1 season?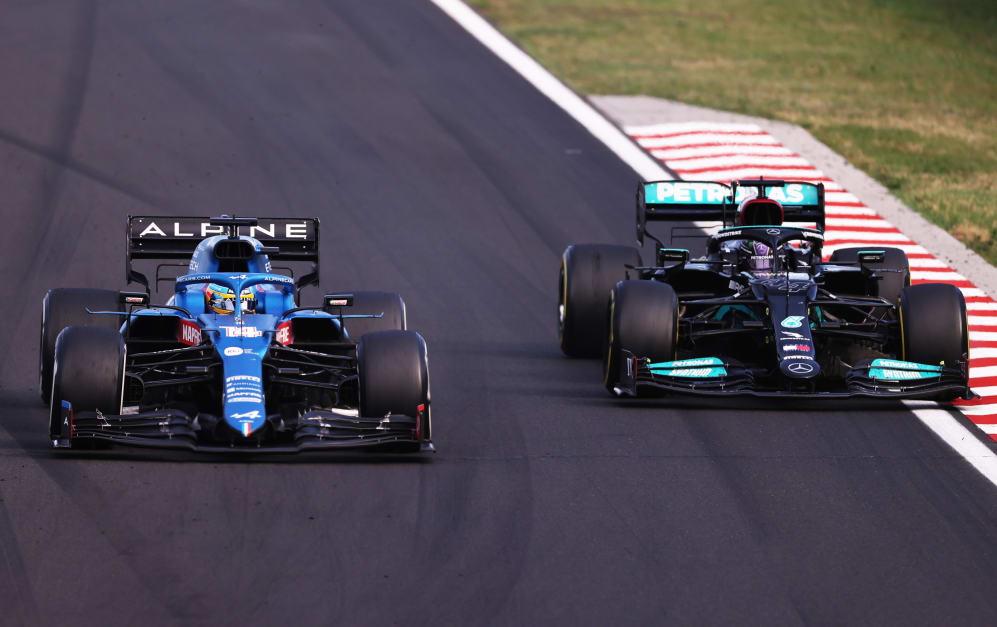 Who do you expect to come out on top?
WB: Max. But it's going to be bloody close.
DT: That's impossible to say, without doing some sort of disservice to either. On car performance, Max dominated the first half, but have Mercedes caught up? Frankly, I'd be happy if it were either of them, because they'd each have deserved the success. But isn't that the great thing about 2021, that we really don't have any idea right now?
WATCH: 'It's as if the outside world doesn't exist' – The drivers on what it's like once the helmet goes on
MH: Still marginally Verstappen. But it's looking a lot less certain than a few races ago. I think the Red Bull is more often than not going to be the faster car and even though he'll probably be taking an engine penalty somewhere, Verstappen should still be able to overcome that by sheer performance.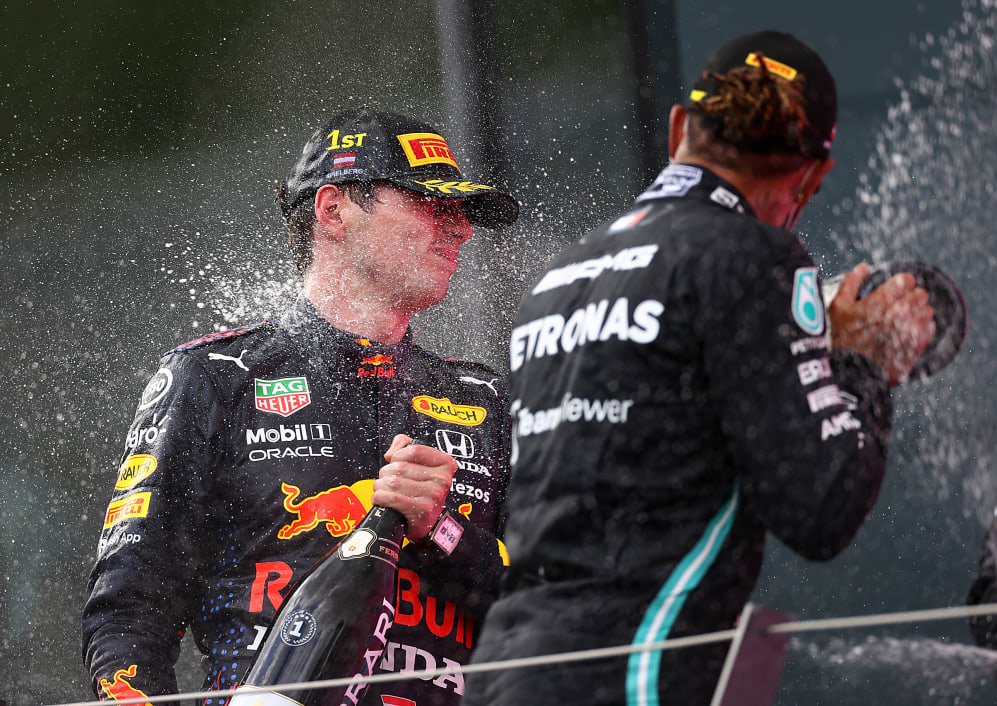 CM: The last two races have made it much less clear-cut – especially as Red Bull seemed slightly rocked by Silverstone – but I'm still going to go with Verstappen. Mercedes took a step forward in Hungary but Max would have five wins in a row but for a puncture in Baku, and I think has the marginally better package.
LB: With Mercedes' Silverstone upgrade hauling it close to par with Red Bull, we're in for the closest title fight since 2016. I think it'll go to the wire with Hamilton just edging it.
GS: I think if and when Verstappen gets some clean races under his belt – bearing in mind he's only scored two points in the last two races – he'll begin to ease clear of Hamilton and ultimately get the job done.
SK: It'll be agonisingly close but I think Hamilton will just about beat Verstappen.