Secure Perez not talking to rival F1 teams about 2021 opportunities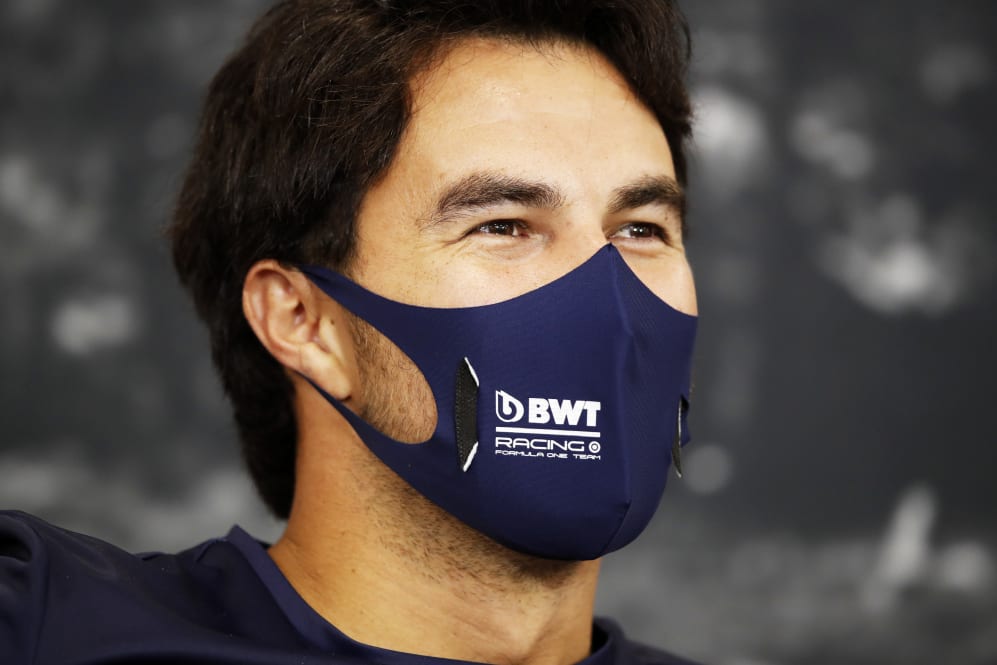 It's been one of the sagas of the season so far: The speculation that Sebastian Vettel could join Racing Point when he leaves Ferrari at the end of the year. Throughout, Sergio Perez – the man thought most likely to have to move aside for the German, if he were to join – has remained steadfast that he's not going anywhere, safe in the knowledge that he has a contract in his pocket. And so safe does he feel, that the Mexican says he not speaking to other teams...
Asked ahead of the Belgian GP if he has spoken to any other teams about opportunities for 2021, Perez replied: "No. The feedback that I get from in the team is that we all want to continue.
READ MORE: Stroll to donate $1,800 for every point he scores in the Belgian GP to California firefighters
"As I have said before, it's a matter of time. I said in Spain that I felt really happy in the team, I really believe in the project, I've been here for a while, and I've seen how the team is going onboard.
"We're all feeling that everything is working well, so we don't see the reason why we should change anything... I think we are enjoying a great season on track and things are working really well in the team, so I don't expect any change," he said.
Perez added he wasn't going to get sidetracked as rumours continue to swirl.
"I've been a long time in the team and in Formula 1, people know what I can do and what I cannot do and I'm confident, pleased with the support I get from the team, and everything is moving in the right direction so, at the same time it's out of my hands; it's not something that bothers me anymore."
Racing Point go into the Belgian Grand Prix buoyed by the fact that Renault recently withdrew their protest over the pink car's legality. Furthermore, Perez has a solid track-record at Spa-Francorchamps with four top-six finishes in the last five Belgian Grands Prix.