Seventh-place Ocon hoped for thunderstorms after briefly topping Q1 with 'lap of the season'
Renault's Esteban Ocon was left praying for freak weather after he was top of the time sheets when qualifying was red flagged on Saturday afternoon in Turkey.
The Frenchman was the quickest driver of them all six minutes into Q1 at Istanbul Park, when the Race Director Michael Masi threw the red flag as the rain intensified - and Ocon was left hoping the weather would get so bad he would stay top of the pile.
"I hoped for thunderstorms, tsunamis, whatever," said Ocon after the session. However, the rain subsided and the track dried, allowing qualifying to be restarted, and the Frenchman ended up seventh overall with Lance Stroll taking a shock pole for Racing Point.
READ MORE: Norris handed five-place Turkish GP grid penalty for failing to respect yellow flags
"I felt like I did the lap of the season there, so it's a shame to only be seventh," he added. "I think there was an opportunity to be well in the top five but that's how it is. There will be plenty of opportunities tomorrow."
His Australian team mate Ricciardo, who took a podium from fifth on the grid at Imola, starts in that position once again. He joked that the conditions in Q1 turned the professionals into "amateurs".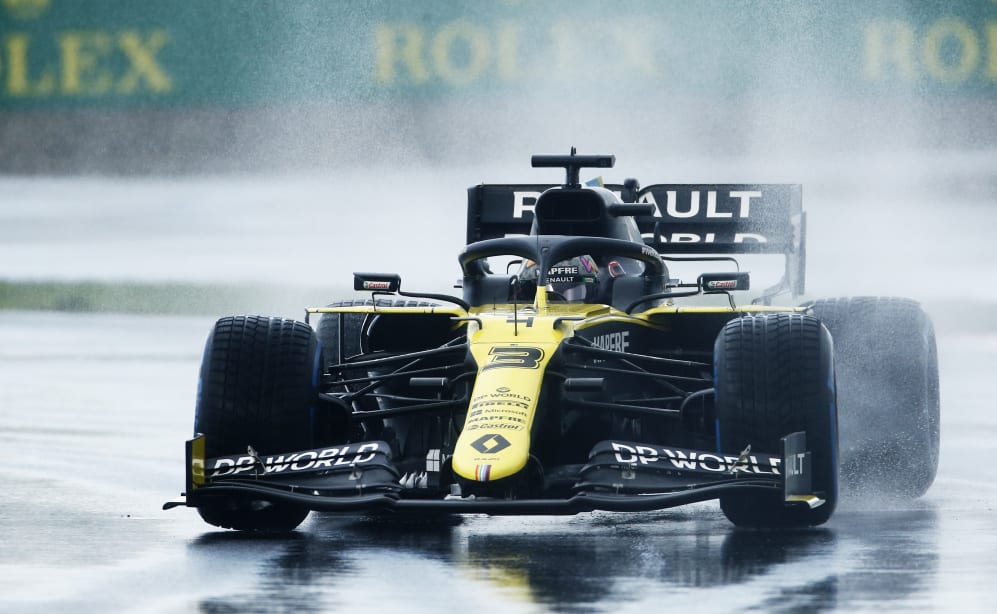 "I went off, I think, three times [in Q1]," he said. "We probably looked like amateurs out there, it's the best way to describe it is a skidpad, when you do these driver courses, it was literally like that. So, challenging!"
As for the race on Sunday, Ricciardo called on fans to tune in as he predicted a memorable contest.
READ MORE: Leclerc has 'no explanation' for Ferrari's poor wet-weather qualifying pace in Turkey
"I used all my energy to focus on today, I haven't thought about [the race] yet," he said. "If it's wet, it's going to be wild, but if it's dry as well we know how slippery it is. I would bet a lot of money that it is not going to be a boring, straightforward race tomorrow, whatever it is, so sit tight!"
Will we get treated to another classic as Formula 1 gears up for the first Turkish Grand Prix in nine years? With a slippery surface - whether it's wet or not - Lance Stroll on pole and neither Mercedes starting in the top five, Ricciardo could be right…