Feature
All in the mind: Uncovering the mental tools drivers like Vettel and Leclerc use to win in F1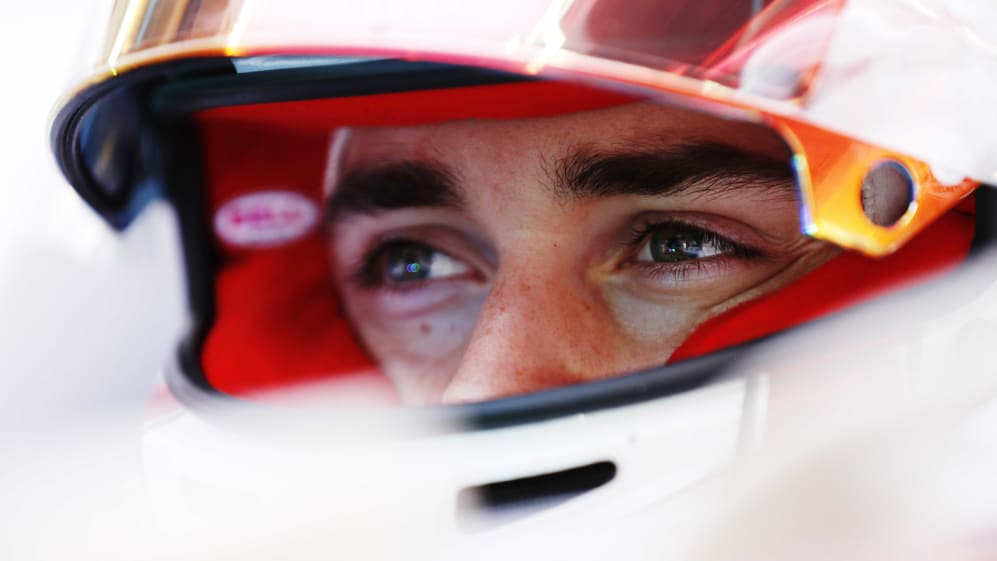 How have the likes of Lewis Hamilton and Nico Rosberg achieved supremacy in Formula 1? Are they just born talented, or is there another part to the equation? Acclaimed author Clyde Brolin delves into the mental fortitude it takes to be a winner, and how F1 drivers could take a cue from Buddhist monks and famed Olympians in this feature from the Official F1 Magazine.
Every one of the competitors on the 2020 Formula 1 grid – from multiple world champions to the backmarkers – are brilliant at what they do.
Even in extreme cases, the difference between team mates is rarely more than a couple of tenths over a 90-second lap.
They have all, without exception, earned their right to race on the ultimate stage.
How have they done it? Relentless hard work. Nobody is born driving a car, so there's no shortcut to becoming good at it. It simply requires long hours of teasing a speeding vehicle around corners.
That is how the brain gradually learns to interpret the sensations sent in from all over the body as the car rolls and yaws, instantly converting that flood of data into clear instructions to send back to the limbs attached to the steering wheel, brakes and throttle.
READ MORE: 'I know what I've achieved in F1' – Grosjean hits out at internet trolls
Like playing music or juggling, it's about making the neural pathways in the brain adapt until even the hardest skills become routine. Easy.
The years of graft eventually craft an ability to complete even the most complex tasks without thinking – at ever-increasing speeds.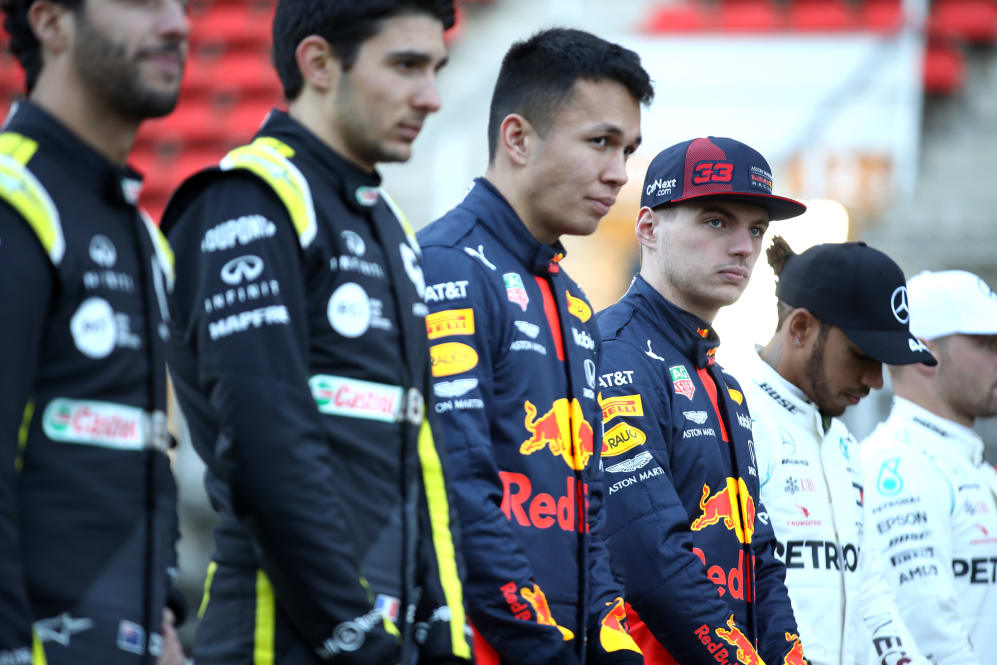 Once the hours are in the bag it sounds like you're made, but the real job hasn't even started.
The tricky part is making sure you don't suddenly have to think about it when you're sitting on the grid and the world is watching – a one-way street to remembering in vivid detail how damned complex the skill was in the first place.
READ MORE: Carlos Sainz reveals mind-expanding plan to pass the time in coronavirus lockdown
All the proficiency in the world will be of no use if you can't access it the one day – the one second – when it really matters: the chaos of the run to the first corner, the critical in-lap or the wheel-to-wheel battle in the final stint.
What separates the best isn't the ability to nail a single stunning lap; it's about doing it consistently, corner after corner, race after race, season after season.
That boils down not to bodily ability, but to mental strength, because the brain controls everything.
After all, these young men are not robots, they are all too human – as we see during moments of madness and even collapses in the heat of the action.
PODCAST: Mika Hakkinen on Schumacher, Senna and recovery from injury
They haven't suddenly lost their hard-won abilities, they've just briefly forgotten how to access them. That's why the true greats treat their minds with the same care that they apply to their bodies.
"If someone wants to be better at sport, there has to be science behind their progress," insists double title winner Mika Hakkinen.
"It's like developing a racing car: it has to be calculated, with tests to analyse how to make it better.
"A human being is the same. Formula 1 has physical demands – but it is a mind game.
LONG READ: The easy-going champion Mika Hakkinen remembered, 20 years on
"Every lap, you need maximum concentration. You need to focus 100%, so everything influencing your life must be in the right place and there can be nothing disturbing your mind."
Nothing? Think how hard that must be for a twentysomething with the world at his feet, an ever-growing band of hangers-on and a bank account rapidly acquiring extra zeroes.
How many of us can honestly say we could cope with all that and focus 100% on the job in hand? That's precisely why drivers are increasingly seeking help in this respect.
Mental coaching has been common practice for decades in sports such as golf and tennis, yet it has somehow remained something of a taboo in the macho world of motorsport.
READ MORE: Sainz reveals 'essential' routine during coronavirus outbreak
Now the balance is belatedly starting to shift. After all, if these stars are serious about performance and happy to turn to physical trainers for their bodies, why wouldn't they seek similar expertise for their minds?
It was only after he quit racing that Hakkinen revealed the impact on his career of McLaren's long-time team doctor and performance coach, Aki Hintsa.
Originally a trauma surgeon, Hintsa concluded that success was built on a foundation of holistic wellbeing after observing elite Ethiopian distance runners, including Haile Gebrselassie.
He went on to help many F1 drivers, running a human performance centre for body and mind that has continued to operate since he succumbed to cancer in 2016.
"In F1, drivers are travelling non-stop; different time zones, different nutrition," adds Hakkinen.
"It's very demanding. That's why you need a programme to take care of yourself, recover quicker and cope with all the pressure.
"If you have stress, don't keep it inside: whatever problem you have, find a solution. Trust is important, and having the right people who you can talk to is a crucial part of your success.
"I got to know Aki around 1997, after my own big crash (Hakkinen suffered a severe head injury after a crash at the 1995 Australian Grand Prix).
READ MORE: 10 of the best injury comebacks in F1 history
"He was a great personality, a great doctor – always curious about science – and he really helped me become a better racing driver.
"He developed his knowledge to understand what drivers need to be at their peak every test, every free practice, every qualifying, every race. One of the key points I learned was that if you know exactly what you are doing, you will win."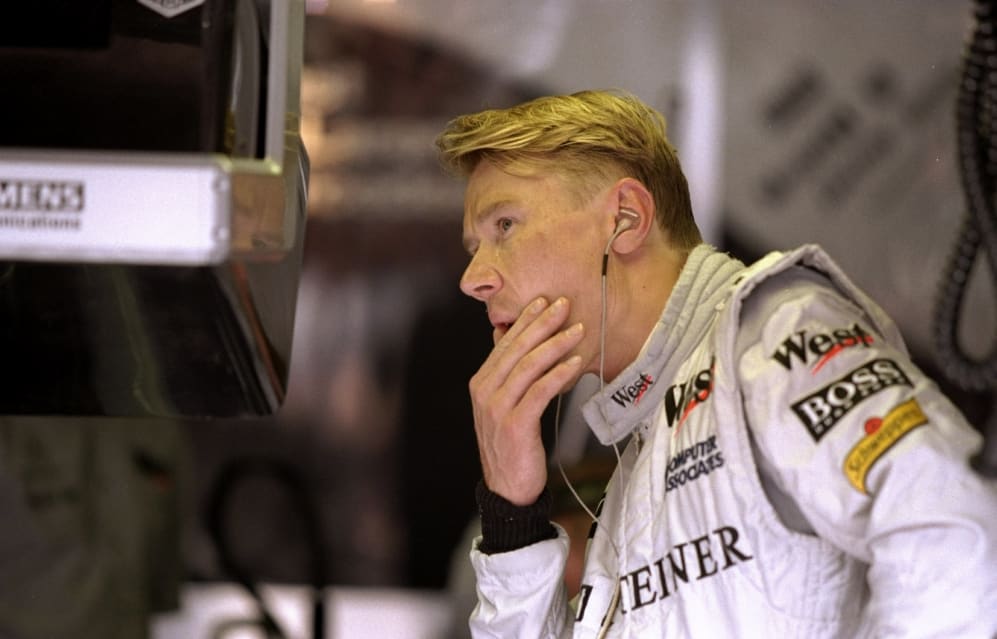 All great achievers – from inventors to artists – are always great dreamers first.
Sport is no exception: to reach the top you must first dream big to create an initial vision. Then you follow that dream no matter how many years of graft it takes, colouring it in with ever more intricate detail along the way.
The world's greatest Olympian, Michael Phelps, explained how he started visualising in his teens, specifying target split times in training that he was soon hitting precisely. But he never lost sight of his own 'big dream' of taking swimming to a new level.
That story is typical, and it applies to anything in life. This process of visualisation is part preparation, part taking control of the future and tailoring it to our liking.
Once we imprint a message firmly enough into our subconscious minds we seem to unleash some inner guidance system that shepherds us towards our picture-perfect vision.
"Your imagination is your brain's satnav and it can drive you to your dreams and goals," insists sports mind coach Don MacPherson, who works with everyone from racing drivers to rugby players.
"What you can 'see' you can 'be'. Visualisation lets you be the producer, director and the hero of your own movie."
The simulators to train airline pilots are based on the same principles – hence why F1 teams now invest in picture-perfect recreations of the world's tracks. But visualisation requires no equipment other than the lump of grey stuff between our ears.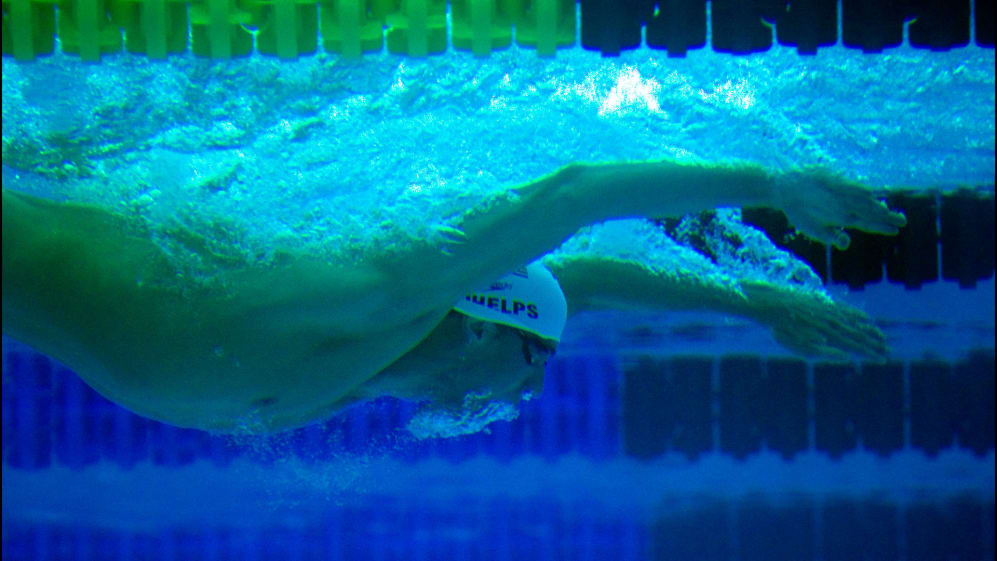 This is the real reason why Sebastian Vettel – another of Hintsa's students – can be found sitting in his stationary car with his eyes shut most Saturday lunchtimes.
"Qualifying is very raw so you spend time going through the lap," says Vettel. "What are the key points? Where do you have to improve compared to the run before?
READ MORE: Sebastian Vettel discusses his F1 future with Ferrari, temporary pay cuts and his lockdown lifestyle
"Once you start the lap there's no time to think so you clear your mind and you have to be in the moment. Even if you make a mistake, it's important not to think about it. You just focus corner by corner, ideally, let it flow."
This aim to "clear your mind" and be "in the moment" is central to spiritual traditions like Zen Buddhism.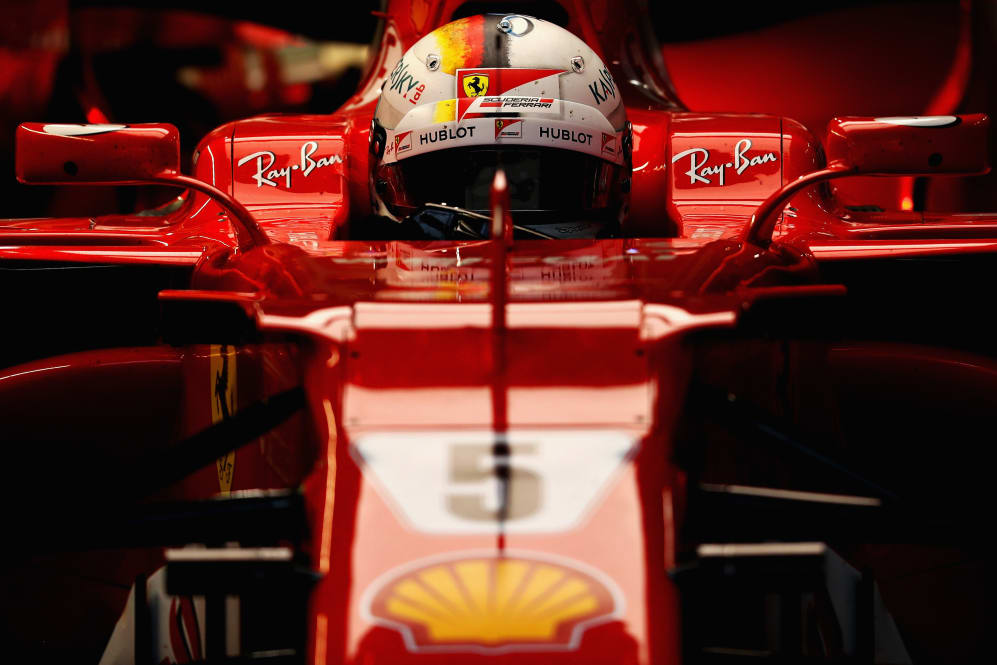 It may seem alien to elite sport but whenever any of us finds such focus, our nagging inner critic – which dogs F1 drivers just as much as anyone – shuts up, restoring our belief and setting our ability free.
Of course, this begs the question of how come Vettel has found life such a struggle of late.
READ MORE: Already a hero – How Charles Leclerc won the hearts of the tifosi in a single season
Certainly he could benefit from an urgent mental clear out the next time he spots Mercedes #44 in his mirrors. But, while the average internet forum would have us believe he has reverted to the standard of a novice in the face of his young team-mate Charles Leclerc, that view doesn't hold water.
If Vettel wasn't a multiple world champion, Leclerc's achievements wouldn't cause such a stir. Vettel hasn't 'lost it', it is just that none of these mental techniques are a secret any more – and the German is now facing a fellow mind master in the other red car.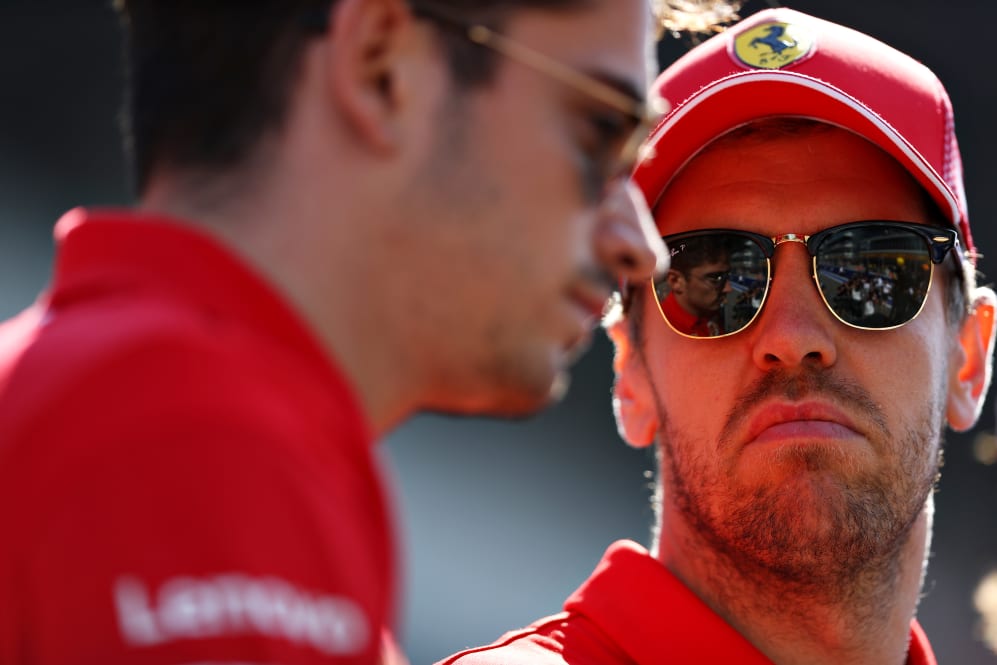 Leclerc has worked with another F1 doctor-turned-mental-coach, Riccardo Ceccarelli, since he was 11. This has helped him understand the racing mentality, an art he has been honing ever since.
He started out particularly susceptible to 'red mist' – and while no driver will ever completely free themselves from its clutches, his demeanour indicates he is winning the battle.
READ MORE: Leclerc open to fan-less races if it helps get F1 season started
"I've grown a lot mentally over the last few years," Leclerc says. "There are many techniques that can be used; I personally like the one of picturing the perfect lap in my head, especially before qualifying. I do this often because it really helps.
"When I'm not in the car this imagery helps me hugely to be fully concentrated and readapt to the car quicker.
"Then for the race it's about looking at previous races and picturing all the different scenarios to be ready for any of them – like where to be at the first corner."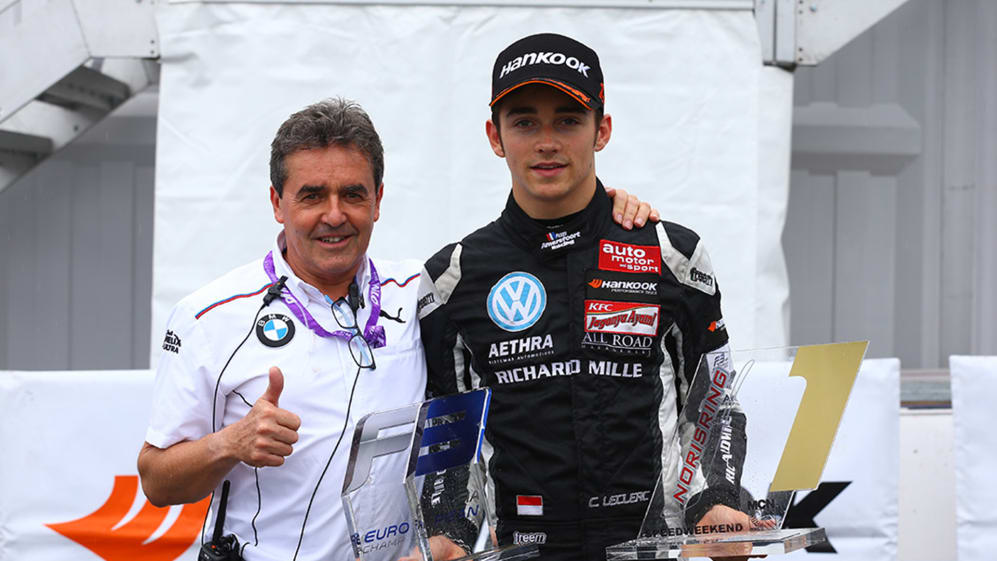 Sound familiar? Unfortunately, the Ferrari drivers have faced a rather bigger problem in recent years: an on-song Lewis Hamilton in the best car.
Lewis has always insisted he will never use a mind coach – as has Max Verstappen – but he is yet another who had a close relationship with Aki Hintsa, who he described as his "mentor".
He regularly refers to "living the dream" too, while encouraging today's kids to live theirs. It might just be that he has these principles so ingrained he doesn't even notice them any more.
READ MORE: 'I'm with my dream team' – Hamilton shoots down Ferrari move rumours
Meanwhile, as the titles rack up, his level of self-belief has rightly gone stratospheric.
This subject was a chink Nico Rosberg spotted in his own armour ahead of his unlikely charge to the 2016 FIA Formula 1 Drivers' Championship – after the pain of his experience in 2015 prompted a drastic change.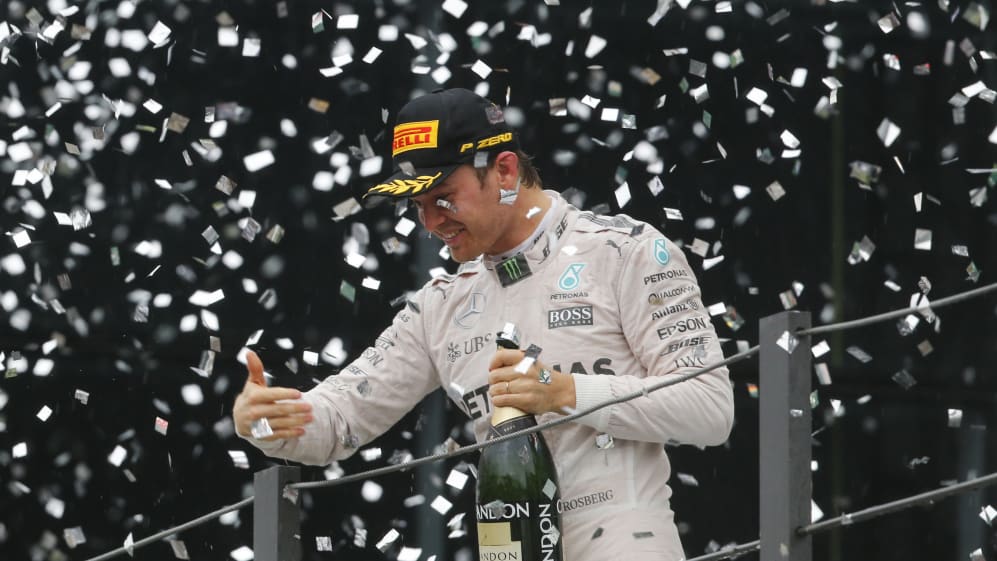 "We all train our bodies flat-out every day, yet we don't do that much for our minds," says Rosberg.
"So I really ramped it up in 2016 and found a way of working intensely with a mental trainer. My focus was on meditation. The word is often misinterpreted but in my case it was about concentration practice and learning to control your mind.
PODCAST: Nico Rosberg on how to beat Hamilton, F1 retirement and more
"You can't switch off negative emotions, but you can change how you react to them. If you're aware, you can slow them down and move your mind towards more positive thoughts.
"I worked on it for 20 minutes every morning and evening throughout 2016, and it was beneficial both for racing and my life as a whole. It gave me that bit extra – and it's part of why I became world champion."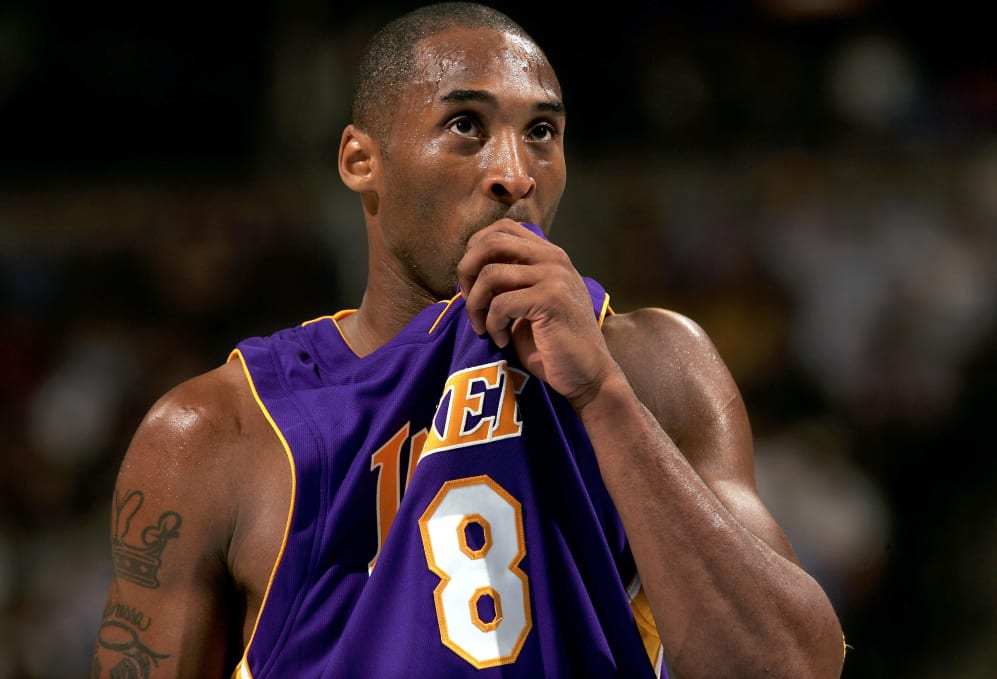 The word 'meditation' is another that seems counterintuitive to apply to the pressure of elite sport, but players in the NBA have been known to meditate before games and Rosberg credits it with giving him the calm to face the slings and arrows en route to unseating his team mate.
Even then, he only just managed it, and the panic betrayed by his voice during the Abu Dhabi finale showed he was far from the epitome of inner peace.
It ain't easy, and Rosberg was so convinced he couldn't repeat it that he retired. Yet without meditation, who knows, maybe he'd have ended in the barriers.
Now someone else has a chance to match him and deny Hamilton a record-equalling seventh title – but only if they dream big, stay calm and truly believe.
Of course, for all but a handful of drivers, step one is to believe themselves into a top car first. Time to picture 2021 and beyond. But it can be done; it really is all in the mind.
Pity for them, something tells me Hamilton's own 'big dream' doesn't stop here either…
This article first appeared in Issue 2 of The Official Formula 1 Magazine, subscribe now at f1magazine.com
Clyde Brolin is the author of In The Zone: How Champions Think and Win Big.