Silverstone tyre issues show Mercedes cannot afford to be complacent, says Wolff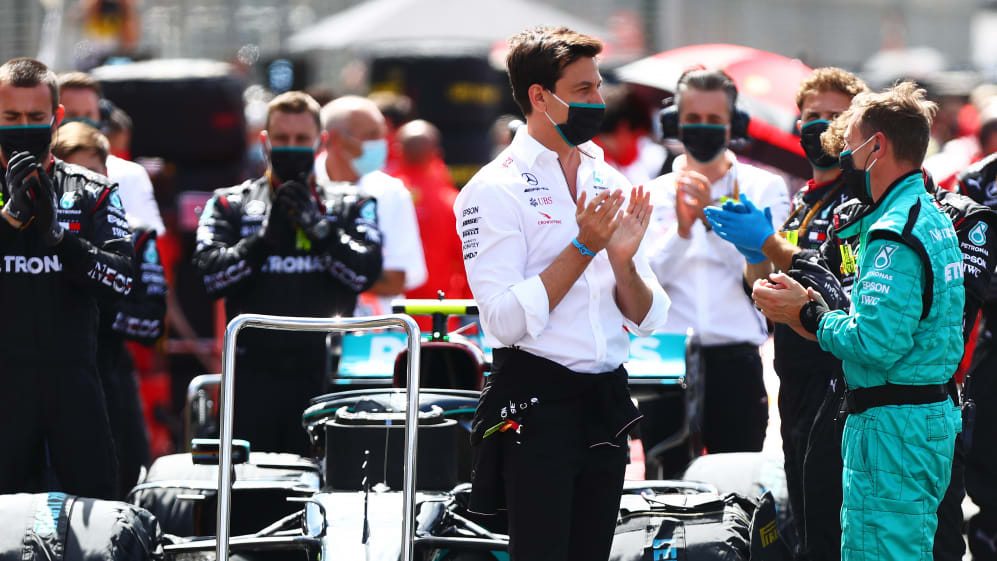 It looked like Mercedes were about to record another crushing one-two in the British Grand Prix heading into its closing stages, before first Valtteri Bottas' tyre let go, which dropped him out of the points, and then Lewis Hamilton had to drag his car across the line with three wheels. It's those instances, says Mercedes Team Principal Toto Wolff, which means his team can't take anything for granted as the season progresses...
"I know that I get lots of criticism when I point out that once you think everything is smooth and you're just cruising into the sunset these things can unfold," he said.
READ MORE: Hamilton says his 'heart nearly stopped' when tyre let go on last lap
"We could have easily lost two cars out of the points and then the points advantage would have vanished in a second. We would have had the fastest car at Silverstone but come home with zero points.
"This is what I'm always pointing out – the championship isn't over until it is mathematically impossible for anyone else to catch us and the race isn't over until the flag drops.
"So in that respect I'm not happy that my predictions come true sometimes for us, but that's also what I love about motor racing - that it's very unpredictable until the end."
While Bottas failed to score, Hamilton nursed his car to the finish to secure his third successive win and extend his lead in the drivers' championship over his team mate to 30 points – already more than a race win – after just four races.
READ MORE: Pirelli confirm tyre pressure changes and strategy expectations for second Silverstone race
With main rivals Red Bull failing to score heavily with both cars – Max Verstappen finished second, but Alex Albon was eighth – Mercedes retain a sizeable 68 point lead in the constructors' championship heading into the second race at Silverstone.
Following an investigation into the tyre deflations, which saw the tyres encounter the "biggest forces ever seen" on the rubber according to Pirelli, F1's tyre supplier have opted to change the tyre pressures for the 70th Anniversary Grand Prix. The planned move to an allocation of softer tyres will go ahead.