'So many people told me it was wrong' – Hamilton reflects on 10 years since his Mercedes debut in Australia
Lewis Hamilton will mark a special milestone when he takes to the track at this weekend's Australian Grand Prix, with Melbourne and the Albert Park Circuit the location for his Mercedes debut just over a decade ago.
Six years into his F1 career, and with one world title under his belt, Hamilton swapped McLaren for Mercedes ahead of the 2013 season, despite the Silver Arrows finishing significantly behind in the 2012 constructors' standings.
ALTERNATIVE HISTORIES: What if Hamilton hadn't joined Mercedes?
But with Mercedes jumping to the front of the field for the start of the turbo-hybrid era in 2014, Hamilton's time onboard has so far yielded a whopping six drivers' championships, 82 race wins and 77 pole positions.
None of that success was guaranteed when Hamilton made the move, though, and in a special feature for the official Mercedes F1 website, the Briton took time to reflect on what he was feeling 10 years ago.
"Did it feel like a risk? Of course! When you make decisions, you go through changes and it's always going to be a risk," said Hamilton, who qualified third and finished fifth on his first weekend for the Brackley squad.
"But I would feel like I'm not living if I'm not taking risks, not constantly challenging myself and those around me. It was the inevitable direction I had to go, and it felt right.
"It was a feeling that I had; I wanted something new. I was excited to work with new people and enter a team that had struggled. Taking everything that I had learned and seeing if I could apply it somewhere else.
READ MORE: Hamilton to Red Bull? Horner gives his take on whether he'd sign the seven-time champ
"I was excited by the plans I had heard were being put in place to scale up the team and going all in to become champions.
"I went with what I felt in my gut and in my heart. It led me to this amazing team and this incredible journey we are on."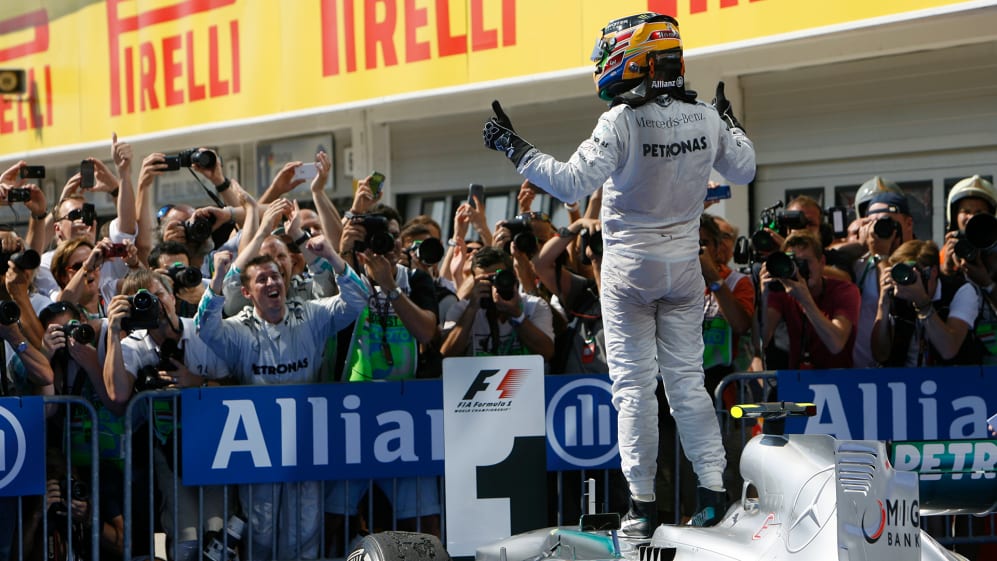 Given Mercedes' aforementioned level of performance in 2012, Hamilton continued: "So many people told me it was wrong. I knew that if I didn't make the move though, I would have regretted it.
"I didn't have any second thoughts... although I do remember around Christmas sitting outside in the cold looking over the snowy mountains thinking: 'Shoot! I hope I've made the right decision'.
READ MORE: From Hamilton's crystal ball to Mansell's McLaren nightmare… 5 bold driver moves that paid off – and 5 that didn't
"I had a moment of reflection and thought: 'We've done it so we're going to give it everything'. I focused on training the best I could and bringing the best I could to the team.
"I also thought about how great it would be to get a win in that first season – something we managed to achieve [at the Hungarian Grand Prix]."
A host of poles, wins, titles and contract renewals later, Hamilton is contesting his 11th campaign as a Mercedes driver – with all signs pointing towards another new deal beyond 2023.
"If I don't feel like I'm being challenged, I'm not progressing or I'm not evolving, that is where you start thinking about your next move. And I just haven't felt that in these 10 years," he said.
READ MORE: Why Wolff is 'absolutely confident' Hamilton will extend his Mercedes contract amid silly season talk
"I feel like the whole team has been evolving, with new people, new structures being put in place, new targets being set.
"I feel that I've had the right team to grow. Not only as a driver but as a man. I've been given the ability to be myself and been accepted by Mercedes."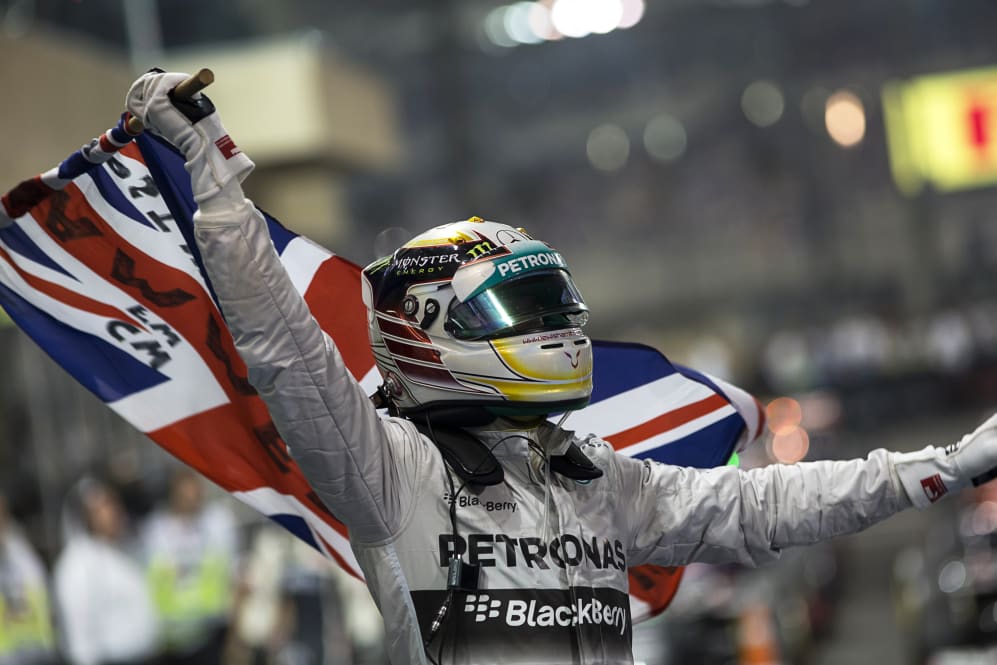 As for the relatively challenging times Mercedes have faced in 2022 and 2023, Hamilton expressed full confidence that better days are on the horizon and that current pace-setters Red Bull can be reeled in.
"We know we're not perfect and we can always be better – that's what we are always trying to do," added the 38-year-old, who is on the hunt for what would be a record-breaking eighth title.
ANALYSIS: The three key challenges facing Mercedes in their fight to get back to the top
"We don't have a great car right now but we're putting one foot in front of the other. We know we can get back to the front.
"It's going to be the hardest task we've faced together to get back to where we want to be and catch Red Bull. But what an accomplishment that will be!"