Hamilton to Red Bull? Horner gives his take on whether he'd sign the seven-time champ
Christian Horner has all but ruled out making a bold move to sign Lewis Hamilton, with the Red Bull team boss stating that he "can't see where we would be able to accommodate" the seven-time world champion.
Hamilton is in the final year of his current Mercedes deal and speculation over his future has ramped up amid the team's ongoing performance struggles – though both parties have indicated that a new contract is a formality.
READ MORE: Why Wolff is 'absolutely confident' Hamilton will extend his Mercedes contract amid silly season talk
Red Bull, meanwhile, have reigning world champion Max Verstappen locked down through 2028, with team mate and Saudi Arabian Grand Prix winner Sergio Perez set to remain onboard until at least the end of the 2024 season.
Asked in an appearance on Sky News about Mercedes boss Toto Wolff saying he would have "no grouch" if Hamilton looked elsewhere should they be unable to provide him with a competitive car "in the next couple of years", Horner gave a clear response.
"Look, I think what Lewis has achieved in Formula 1 is second to none, but we're very happy with the drivers that we have – they're committed as a pair for not only this season but the next season as well," said Horner.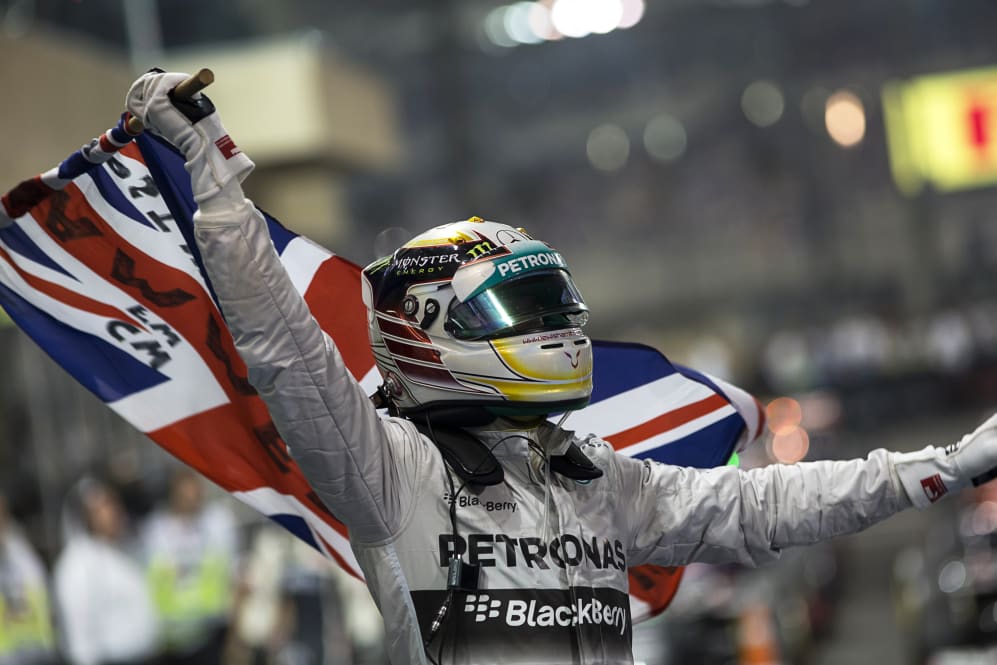 "I can't see where we would be able to accommodate Lewis, but I'm sure they're [Mercedes] going to sort their issues out and we're certainly not writing him off yet."
As Horner touched on, Mercedes are going through a car concept change in a bid to get back to winning ways, with Wolff joking that Red Bull can "put a little sticker" on the revised W14 if it ends up resembling their design.
READ MORE: Wolff admits to missing Niki Lauda during difficult times for Mercedes
Asked about imitation being the best form of flattery as the development race kicks in, Horner said: "Absolutely, and the regulations are still relatively young – it's only the second year of these new regulations.
"I'm expecting to see an awful lot of convergence during the course of the year and the grid is going to tighten up, so we need to make hay while the sun shines at the moment, while we've got a competitive car – and just keep pushing through the season."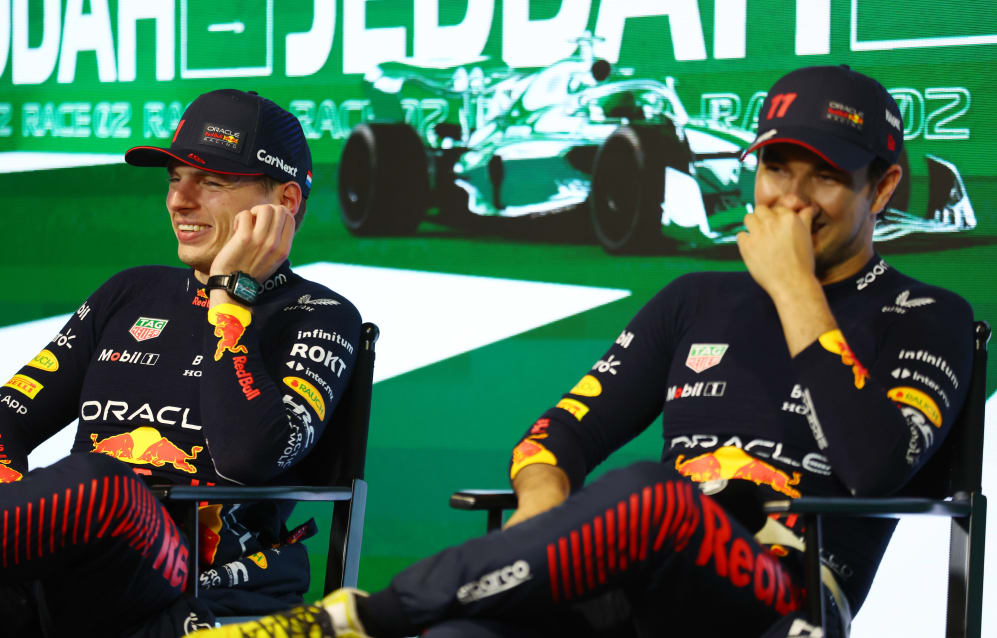 As for suggestions that Red Bull's domination could be a turn off, Horner pointed to the intra-team battle between Verstappen and Perez as a spectacle to savour – before reiterating that he expects rival outfits to come back fighting as the campaign develops.
"I think some of the racing has been fantastic. I think we saw a great race again [in Saudi Arabia] between our two drivers. If you do have two dominant cars, if those two cars are racing each other, then I think that does create a spectacle in itself," he commented.
READ MORE: 'The best one will finish in front' – Red Bull drivers give verdict on potential intra-team championship battle
"But I have no doubt that the opposition are going to be coming back quickly and aggressively, especially as we come back into the European season, where updates start to come through.
"We're hearing about big Mercedes upgrades, I'm sure Ferrari aren't happy with their current position as well, so we're fully expecting things to converge quickly once we get back into Europe."